Drop in life expectancy in U.S. tied to drugs, alcohol, suicide
RICHMOND, Va. — For the second year in a row, the U.S. life expectancy rate dropped, decreasing in 2016 to 78.6, a loss of 0.1 from the previous year.
It is alarming to think that, in a time when new medical advances or a better understanding of human health make headlines almost every week, children in the U.S. may actually live shorter lives than their parents.
But in terms of how the U.S. compares to other countries that are similarly wealthy, this is not new.
America's life expectancy has been lower than other countries in the Organisation for Economic Cooperation since the 1980s, and in 1998 fell below the average of all those other countries, according to a report published in BMJ, formerly the British Medical Journal.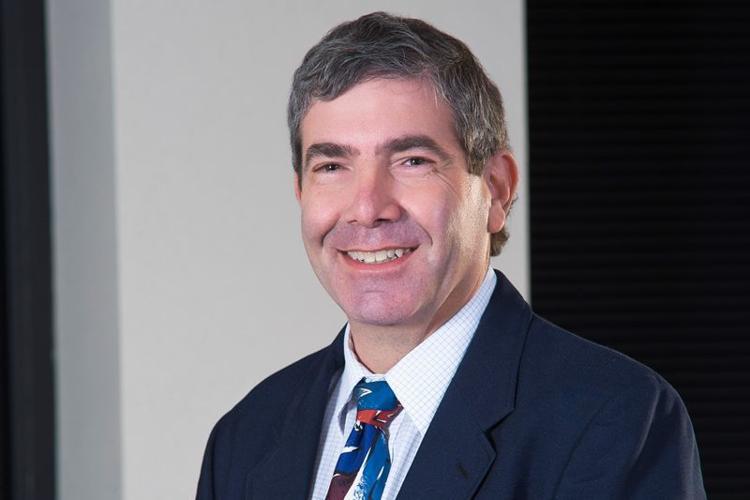 Woolf
"The dramatic decrease in life expectancy we talk about in this article is striking because the life expectancy of other countries continues to climb," said Dr. Steven Woolf, co-author of the report and director of the Center on Society and Health at Virginia Commonwealth University. "We're finding ourselves further and further apart from rich countries."
Woolf said most Americans attribute the life expectancy rate and health in general to health care.
But it's more than that — behaviors have massive impacts on health and how long Americans live, as do environmental factors and public policy.
Drugs, alcohol and suicides are contributing to the alarming decline in life expectancy in the U.S., driven in part by the massive opioid epidemic that continues to rage throughout the country.
"But it's important to put it in perspective," Woolf said. "We feel the opioid crisis is the tip of an iceberg."
Deaths by alcoholism and suicide are also impacting the dropping rate, he added. Between 1999 and 2014, the suicide rate in the U.S. rose by 24 percent.
"Some people refer to these as 'deaths of despair,'" Woolf said. "They probably do speak to difficult and challenging living conditions that Americans are facing and unhealthy coping mechanisms they've adopted to deal with it."
The counties where the mortality rate is rising are also most often those communities that have to deal with stagnant wages, unemployment and poverty rates.
"It's pretty obvious that policies that do not help address the economic stresses on the middle class and the barriers to young people getting a good education are only going to fuel this problem," Woolf said. "It's very important that our policymakers get help to those (communities). … That doesn't seem to be a priority at the federal or state levels."
Many who advocate for personal responsibility will say that poor health is in the hands of the individual to fix it, Woolf said. But it is clear to researchers that a person's ability to make healthy choices or to advance themselves in terms of economic opportunities is very much determined by their environment.
Not only are American cities made for cars rather than to encourage pedestrian traffic or cycling, but other environmental factors like available schools or infrastructure significantly impact someone's chances for success.
"If the school system where you live cannot provide a decent education to your children or access to college is unaffordable, and if the local economy does not provide jobs, the ability for people to create a better future for themselves is quite difficult," Woolf said. "And just like we don't expect individuals to build bridges and construct cellphone towers for their communities, we can't expect them to singlehandedly solve these problems."
Woolf noted that the problems of drugs, alcohol and suicide lowering the life expectancy applies largely to white Americans — but it's important to keep in mind that, even with that drop, the white mortality rate is still much lower than those of African-Americans, "who historically have struggled with significant health disparities and health inequities."
According to the most recently available data from the Centers for Disease Control and Prevention, as of 2015, African-Americans could expect to live nearly four years less than their white counterparts.
Woolf pointed out that that disparity is very real in Richmond, too. According to data developed by the VCU Center on Society and Health, someone born in Gilpin Court is expected to live about 20 years less than someone born in Westover Hills, only a little over 5 miles away.
"The policy solutions that we find necessary to improve health conditions in rural parts of the commonwealth and the counties are basically the same things that need to be prioritized in our urban core — investments in education and access to jobs and economic development," Woolf said.