Liberty and Justice for Purvis, U.S. Army Veteran
8 min read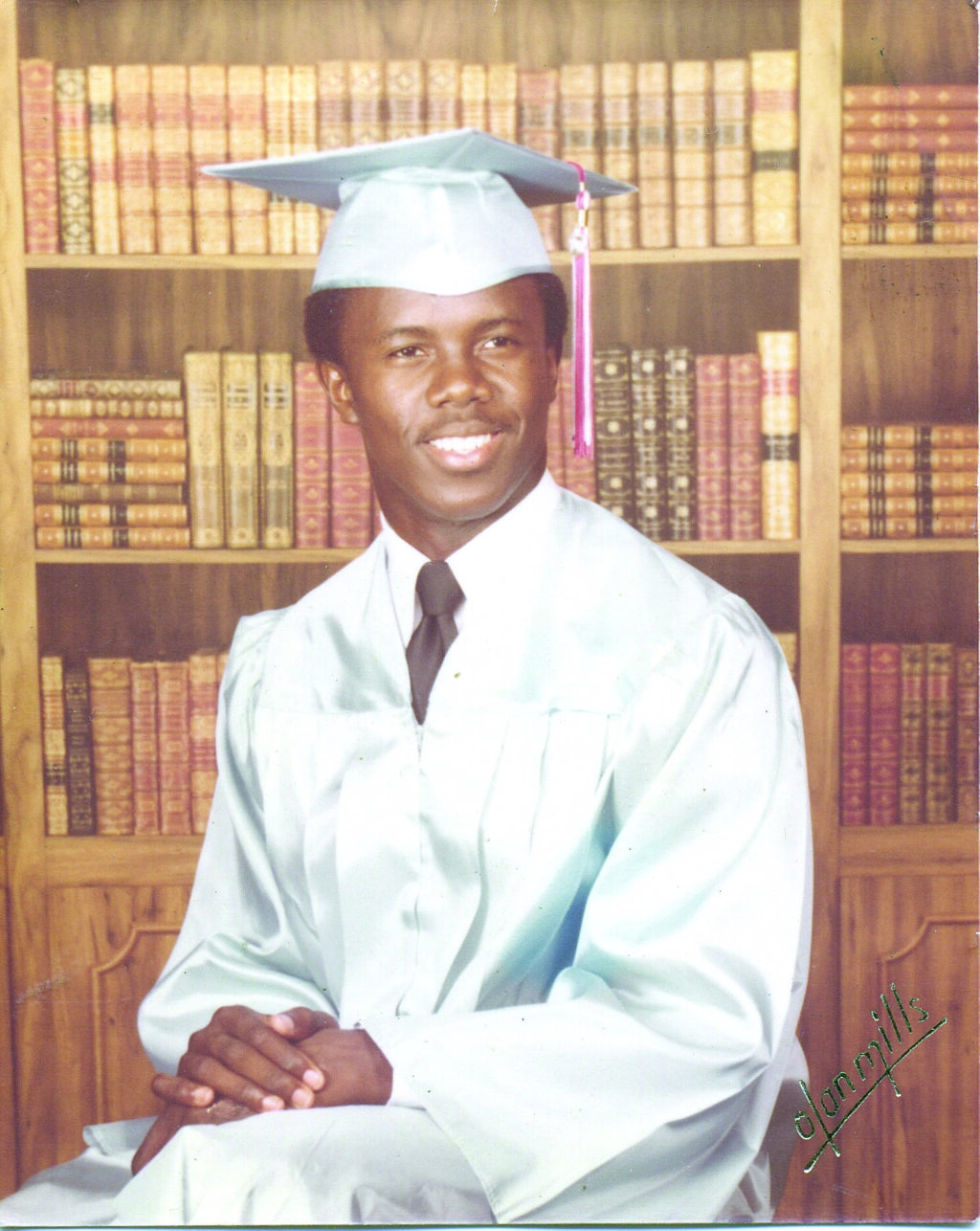 Purvis L. Bryant III, a Rockledge High School basketball, football star.
By Purvette A. Bryant
COCOA, FL – Sitting on a hallway bench in the Viera courthouse, waiting for the trial to begin, I overheard an attorney coaching his client on how to testify on the witness stand.
Holding a silver laptop, the lawyer emphasized what to say against the defendant. He coached the man for the same trial I planned to attend.
When the courtroom doors opened, I walked inside followed by my father, Purvis L. Bryant, Jr., mother, Janie Bryant, and nephew Michael. We sat on the right side of justice for my brother Purvis L. Bryant III, a defendant charged with criminal mischief, a misdemeanor, for allegedly damaging LED garden lights worth approximately $30 that were placed on Purvis' property.
According to an October 30, 2020, police report, Purvis installed a fence between his house in Cocoa and his neighbor John Lanza, Jr.'s home, leaving two inches of Purvis' property on the other side. The two inches were left in order to reach the fence if needed, and so that the Lanzas would not state the fence is on their property and tear it down, Purvis told police.
According to the police report, John Lanza placed small garden lights on Purvis' property, stating the lights were on "his side of the property." When Purvis removed the lights, John Lanza called the police.
Throughout the United States, black men are subject to police calls against them for actions that do not merit criminal charges. According to the Prison Policy Initiative, the arrest rate for black versus white Americans is 6,109 vs. 2,795 per 100,000 plus. These types of complaints from people mirror a potential fear of black men, and also women. On this Father's Day, lavish all fathers with gratitude and love. Show them respect and thanksgiving for the sacrifices they have made to take care of their wives, children, and families. But also understand the challenges black men face in society each day. As a result, add a layer of protection for our black fathers, brothers, uncles, grandfathers, and cousins who are often targets of accusations that are later deemed unfounded. As Father's Day gifts, buy them security cameras to place inside and around their houses, apartments, and cars to defend themselves. Individuals should keep their cell phones charged to videotape, record, and help defend black men against false accusations. Remind black men how to respond to police officers and allow an attorney to review the issue and debate their position.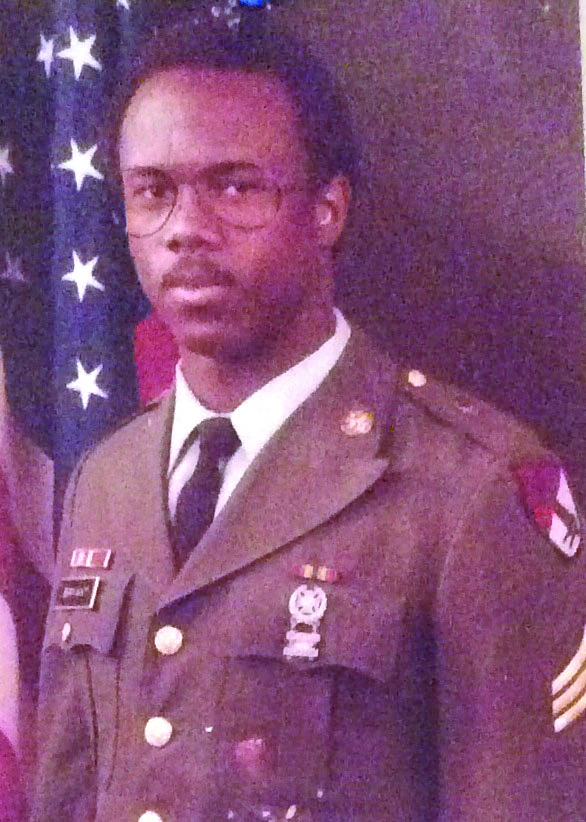 Since 2018 when Purvis, a U.S. Army veteran and Rockledge High School star football and basketball player, purchased his home police records show, John Lanza and his wife Marisol Lanza have called the police on him several times including more than 10 times since January 1, 2022. The repeated complaints by Mr. and Mrs. Lanza, who are white, span to another black neighbor in the community. According to police records, on May 19, 2021, a black female neighbor, was watering plants in front of her house when she looked across the street " . . . and saw Ms. Marisol Lanza (Suspect) pull a black in color firearm from under her shirt and pull the slide back while looking right at" the female neighbor. The woman, who called the police, told them ". . . that when this happened, she was in fear that Ms. Lanza was going to hurt her." The female neighbor said, "Ms. Lanza never said anything to her and only looked" at her then left in a gray in colored Nissan sedan. The female neighbor chose not to prosecute for aggravated assault. An officer later contacted Ms. Lanza "who stated that she did have a firearm in her front right pocket and did pull it out and then put it back into her pocket, but never made any threats at anyone. Ms. Lanza was advised that what she did could be viewed as a threat," the police report stated. This is an example of what another neighbor experienced.
According to an October 10, 2021, Cocoa police report, Purvis, a victim, was "putting a no trespassing sign on his fence, but on Lanza's side of the fence, when she threatened to knock him off the ladder he was using. Mr. Bryant advised he was on the ladder about 4 ft. off the ground when Ms. Lanza threatened him. Mr. Bryant stated Ms. Lanza was holding a water hose and a four-foot stick when she stated she was going to knock him off the ladder while walking at him. Mr. Bryant advised he was in fear for his life and pulled/brandished his concealed pistol. Mr. Bryant advised after this Ms. Lanza backed away and then called the cops on him. Mr. Bryant advised that he has been having issues with this neighbor for some time." Purvis decided not to prosecute at this time. Ms. Lanza completed a written statement regarding the incident and wished to prosecute. "Based on the surveillance footage, I did not have probable cause to arrest Mr. Bryant," the officer's report stated.
Let's go back to the court trial. Regarding the garden lights, what should have been a civil matter turned into a criminal mischief charge against Purvis that was forwarded to the Brevard County State Attorney's Office. During the trial, police body camera video of the complaint was shown, and the responding officer asked Marisol Lanza if the garden lights can be moved in front of Purvis' two-inch property line? This would resolve the issue of placing them on Purvis' property. Mrs. Lanza stated, "It's really not a big deal." The officer stated, "O.K. then let's just do that and not just do this. Do you think your neighbors want to be listening to this?"
The officer asked for Purvis' property survey. The video showed that while Purvis walked to his house to retrieve the survey, Marisol Lanza dramatically told the officer, "He's high on something!" The officer responded to her, "Saying people are high on something just because you don't like what they're saying is not gonna help anything either." This is so true. This type of drama is a false accusation against anyone, particularly a black man. False accusations against black men villainize them as criminals, and negative contributors to society. Purvis is a hard worker, minds his own business, and cares for his family.
In the police body camera video, the officer told Purvis, he can "write up everything that happened tonight and send it to the state attorney's office" or arrest him regarding Ms. Lanza's plans to prosecute that her garden lights were damaged when Purvis removed them from his property. When Purvis asked why was this issue forwarded to the state attorney's office when he had the right to remove the lights from his property, the officer responded that Marisol Lanza wanted to press charges because the lights were damaged. The charges were forwarded to a state attorney.
During the trial, Purvis testified and presented his own house camera footage of the incident. I am proud of Purvis for having the courage to represent himself. He was articulate and factual while calmly presenting his defense including the clearly identified property boundaries. (Friendly reminder to hire an attorney to represent you in court even if you have to use savings, 401K, borrow the funds, or obtain a payday loan.)
The trial judge asked the state attorney's office to present the garden lights that Purvis allegedly damaged. (Like the judge, I was waiting to see the garden lights, the evidence.) When the state attorney's office did not produce the lights, the judge said he could not determine a violation of the law and dismissed the case. John Lanza was never called to testify. Purvis' accusers quietly left the courtroom. God put this case before a judge who clearly followed the law.
All black men are not as fortunate. Many are serving prison sentences for acts they never committed or false accusations made against them.
The complaints against Purvis and neighbors haven't stopped. Most recently, on March 22, 2022, Mr. and Mrs. Lanza went before the Cocoa City Council again to complain about Purvis and the female neighbor. Marisol Lanza complained that she sent the police chief 10 emails regarding problems at her house, with no response. She commented about code enforcement complaints she's made about her two neighbors, Purvis and a female neighbor; that Purvis' music was too loud, and also falsely stated that Purvis is "an alcoholic and he's also under the influence of drugs," according to the city council meeting video. The next day, March 23, 2022, Ms. Lanza called the police again on Purvis and complained of loud music. The city of Cocoa noise ordinance requires sound in a residential area between 7 p.m. to 7 a.m. to be less than 55 decimals. Unless there is a meter reading, it presents a debate over how loud the music really is.
In this case, Purvis had a meter reader and subsequently turned down the music from his speakers, according to a Cocoa police report and body camera footage. Police still stated the music was too loud and presented a Florida state statute in an effort to require Purvis to further turn the music down. Respectfully, it would be good to review the city noise ordinance in relation to Florida statute so that residents will not be presented with a city ordinance, that they believe they are following based on meter readings versus being presented with a state statute when someone complains. Please explain both laws up front to the average citizen.
When an officer had Mrs. Lanza fill out a statement in her home, the body camera footage showed virtually no music could be heard inside the Lanza household on March 23, 2022. Purvis subsequently entered his house, and officers took his music speakers and left. Five days later, Purvis was arrested for the March 23, 2022, complaint from Ms. Lanza after she reportedly called police again on March 28, 2022, while Purvis played music in his car at a reasonable noise level.
According to court records, prosecutors subsequently "dropped abandoned" the Breach of Peace Disorderly Conduct charge, which is a second-degree misdemeanor. Purvis should have never been arrested.
Similar incidents of noise complaints have happened to other black residents or black business owners in Cocoa. Diamond Square is a predominantly black community that has been welcoming to people of all races. Mr. and Mrs. Lanza are repeatedly filing reports on people around them, even reports on people near or at the Joe Lee Smith Center. Surely, our police officers who serve and protect our communities do not have time for complaints that are frivolous in nature.