Community Superhero Awards 5K to Healthcare Training
2 min read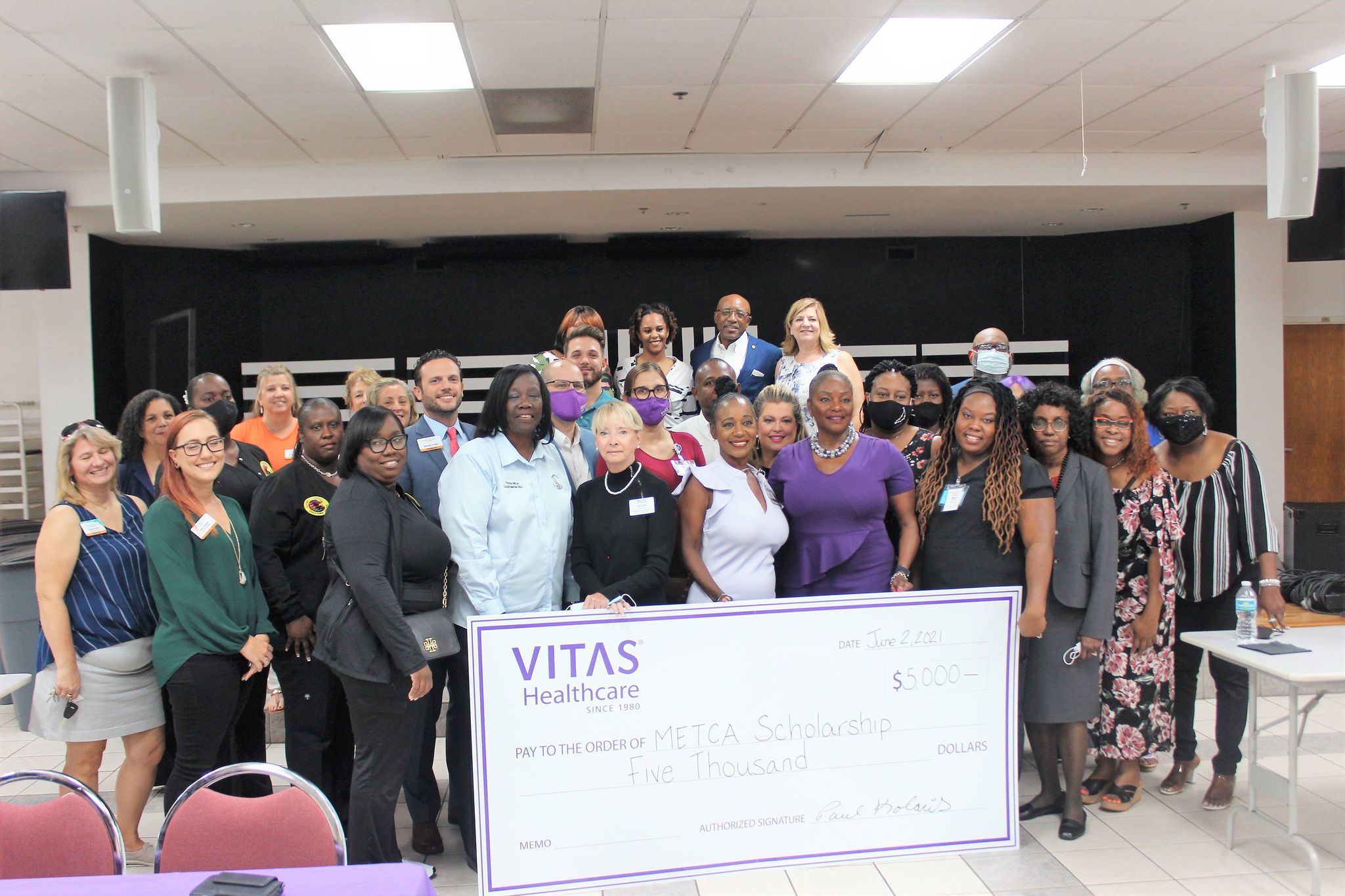 "VITAS and METCA Bridge a New Partnership"
By Teri Jones
Superheroes are not born every day, and those that currently exist have become weary from saving this world over and over again. So, when the opportunity arose to spotlight a new community superhero, I jumped right on it. Brevard County's newest superhero award goes to VITAS, because of their generous award of five-thousand dollars to assist with the cost of training healthcare workers who live in and will work in Brevard County. What truly makes VITAS the superhero is their willingness to target this generous award to low-income families who need a "hand-up" not a "hand-out". Healthcare recipients of this award will be able to leap from a CNA (Certified Nursing Assistant) career to an LPN (Licensed Practical Nursing) career. This leap gives these future LPNs a self-sufficiency status within their community and improves the overall economic workforce status within Brevard County.
Only superheroes have the ability to recover, repair and resolve a problem with a solution that will having a lasting impact on all individuals impacted. So, who are those individuals impacted by the heroism of VITAS? Naturally, the families who benefit from the award are impacted, because their lives will change upon graduation from their LPN training. Instead of securing a mean salary of $12 to $14 per hour, they will now be able to command a salary of $22 to $25 per hour as LPNs. The patients who need the one-on-one care will be impacted. The shortage of nurses is an ongoing national challenge, and training institutions cannot train them fast enough to keep up with the demand. Hospitals, Skilled Nursing Facilities, Assisted Living Facilities, Healthcare Agencies and Registries will also be impacted. They have the clientele, and they scramble daily to find nurses to meet the needs of their clientele. The entire nursing industry takes a bow to VITAS for stepping up to support the critical nursing shortage.
On June 2, 2021 the formal presentation of the five-thousand-dollar award from superhero VITAS to METCA-ECC was held at Macedonia Missionary Baptist Church. VITAS' General Manager, Paul Kolarik, formally made the award presentation to Reverend Nathaniel Harris, pastor of Macedonia Missionary Baptist Church, Melbourne, FL. The room was filled with approximately sixty community members who included the Melbourne Chamber of Commerce and Greater Palm Bay Chamber of Commerce presidents, Michael Ayers and Nancy Peltonen, respectively. Several community supporters included individuals from healthcare, local government and small businesses.


Special thanks go to Ms. Kathleen Turnquest, VITAS Healthcare Admission Liaison, and Ms. Teri Jones, METCA-ECC, Founder and Executive Director. Their commitment to improving healthcare access within Brevard County was the catalyst that put the superhero cape on VITAS and makes this scholarship award a worthy spotlight. VITAS continues to seek opportunities to serve the community of Brevard. Please contact Kathleen Turnquest, at (321) 751-6671, or email her at Kathleen.turnquest@vitas.com. Her mission is incomplete until every eligible community member is served!
About Author