Melbourne's 2nd Annual Juneteenth Celebration
3 min read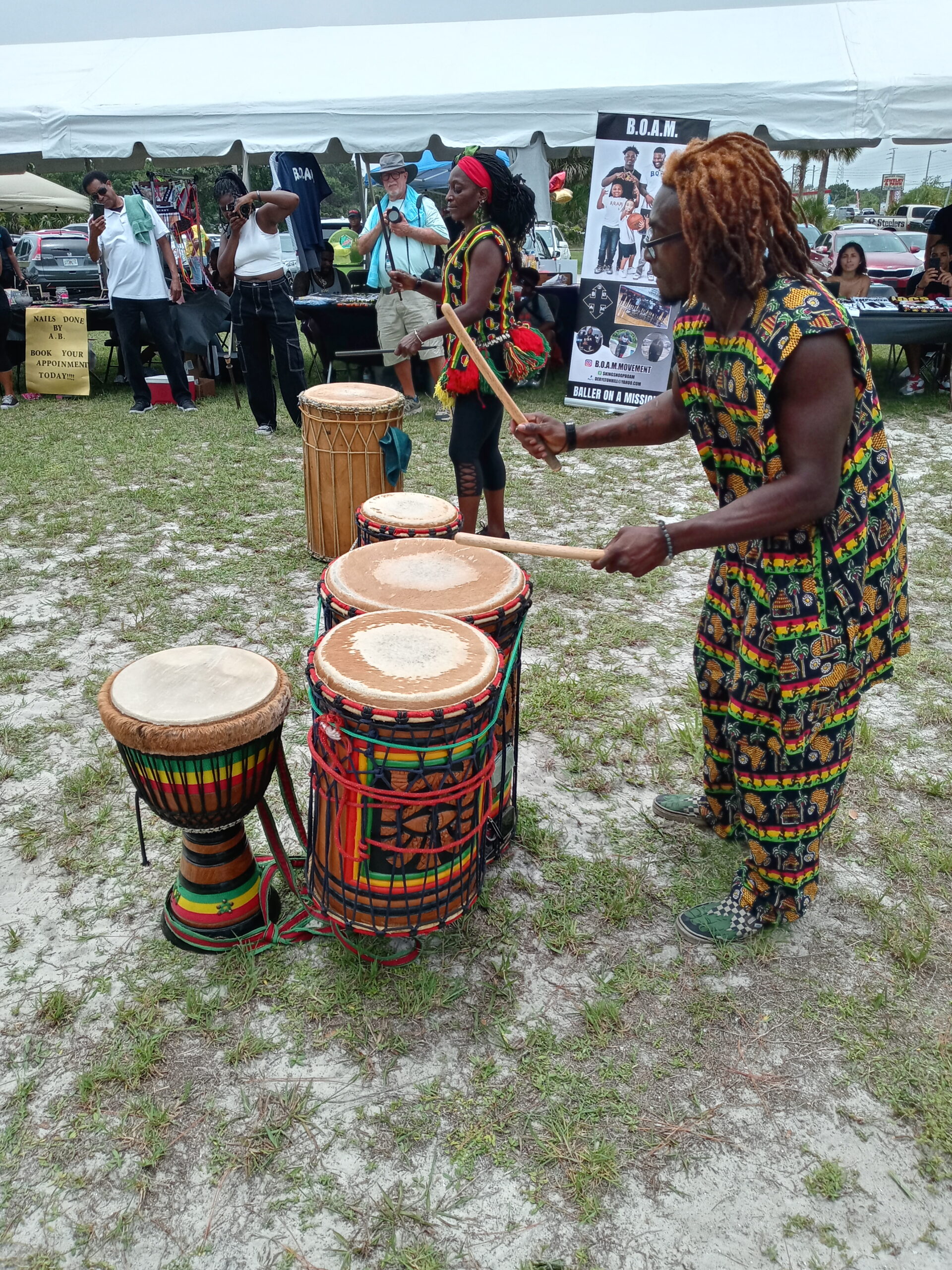 By Ralph T. Newell
Juneteenth Celebration was filled with Fun, Food, Festivities, Freedom Sounds, Joy, Music and People embracing Black Love & Black Excellence at the Riverview Park, Melbourne, Florida June 19, 2021. This was two days after President Biden officially signed Juneteenth into law as a National Holiday on June 17, 2021. Why and what is Juneteenth? It was on June 19, 1865, enslaved African Americans in Galveston Texas were told they were free. This was nearly 2 ½ years after President Lincoln signed the Emancipation Proclamation freeing slaves. Now 156 years later African Americans and people of all colors (who choose to) celebrate Juneteenth (which derived from June and nineteen).
Sam Cooke's song (A change is gonna come) gives us something to reflect upon as we look back and something to project toward as we move forward. "I was born by the river, in a little tent Oh, and just like the river I've been running ever since – It's been a long time coming But I know a change is gonna come – Oh yes it will." When we look back, our forefathers/mothers prayed for change and some things have changed and some have not.
R.I.S.E. of Palm Bay, the sponsor of this 2nd Annual Juneteenth Celebration of Black Love and Black Excellence shares what the future holds as people embrace each other and work together. R.I.S.E. = Resilient, Invincible, Successful, Educated and this quality was demonstrated as multi-racial and multi-ethnic groups socialized peacefully. R.I.S.E. honored two African American Businessmen for their outstanding service and love shown to the community, county and beyond. These men are examples of what is gained when a person is determined to achieve and succeed whether male or female.
R.I.S.E. honored Mr. Richard Farmer, Sr. the owner of Farmer's Furniture Refinishing 2528 S. Harbor City Blvd. Melbourne. Mr. Farmer started refinishing furniture in 1959 working for other companies. 1971 he established his own place of business and it still exists 50 years later. The shop is currently operated by his son Richard Farmer, Jr. Farmer's Furniture Refinishing shop is a testament to what Black Excellence can do. Mr. Farmer, Sr. says "set your mind on what you want to do and don't stop until you do it."
Mr. Charles W. Jackson, Sr. owner of Jackson's Melbourne Electric and Roofing Company was also honored by R.I.S.E. This company is located at 2638 S. Harbor City Blvd. Melbourne. Mr. Jackson, a Master Electrician, graduated from Denmark Technical College, Denmark, S.C. in 1957. Shortly thereafter, he began line work and slowly started his own company. In 1971 Mr. Jackson's electrical business was growing and he later added the roofing component to the business. Mr. Jackson constantly shares the rich black history of South Melbourne and how so many overcame against adverse circumstances. He credits God for the victories and achievements he has made, his motto: "To God be the Glory." Mr. Jackson has been a businessman for over 60 years and reminds young people that they too can dream and achieve through education and God's help.
The Juneteenth Celebration gave everyone an opportunity to share, shop, play, eat, register to vote, enjoy the "Drum Love" presentation of dance in African Costumes. The Omega Psi Phi Men were there; Rev. Lorenzo Laws, Pastor of Greater Allen Chapel A.M.E. Church, the first and oldest church in Melbourne, was there; Greater Allen was founded by former slaves in 1884 just 29 years after Juneteenth; History records that the Church was founded by Wright and Mary Brothers, Robert and Carrie Lipscomb and Balaam and Salina Allen: Lipscomb Street is named after the Lipscomb's; The Buffalo Soldiers of Florida were there and they were greeted by Melbourne City Council-woman Yvonne Minus. Numerous vendors were also there and it appeared that everyone enjoyed the opportunity to be somewhat removed from being bound by Covid-19.
Juneteenth 2021 is time to remember that this is the year that June 19th is now recognized as a National Holiday not just for African Americans but for all Americans and for the world. Yes, Same Cooke you were right a change is gonna come and yet more changes need to take place to unite us into a United States of America. Thank you R.I.S.E. for organizing this event.
About Author