Mrs. Johnnie Mae Jenkins Celebrates her 98th Year
3 min read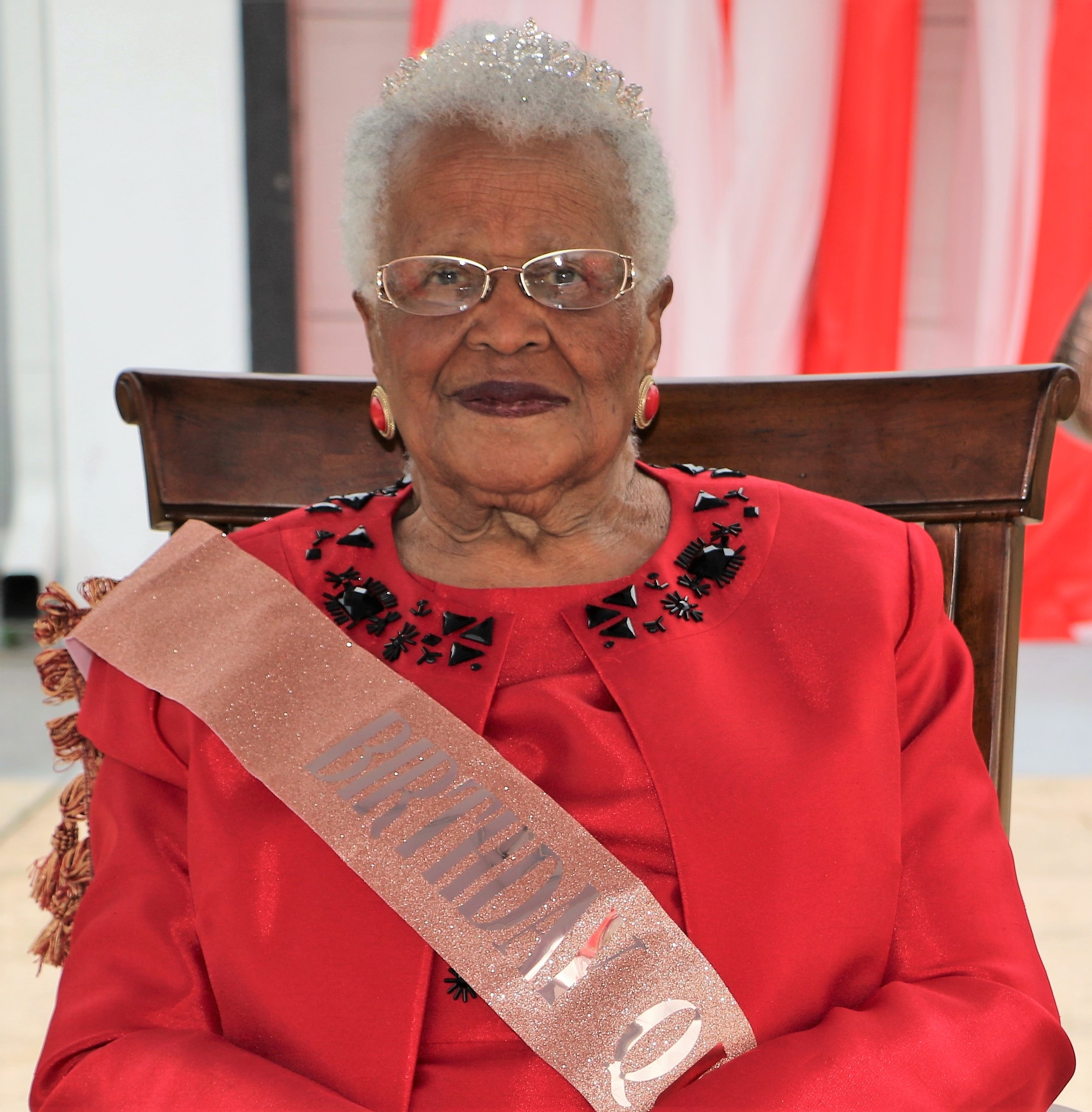 By Audrey Grayson, Photos By Audrey Grayson
Mrs. Jenkins originally from Bainbridge Georgia celebrated her 98th birthday on June 7th. She moved to Merritt Island with her mother and stepdad and attended school there until 9th grade. After 9th grade her family later moved to Cocoa Florida. There was no high school in Cocoa, so she attended Melbourne Vocational School in Melbourne Florida. During her last year of high school, a family crisis caused a change to her situation that resulted in a move to Tampa to live with her aunt and uncle. In Tampa, she attended and graduated from Middleton High School. She had planned to attend college, but God had a different plan for her. She met her husband David, and they were married. Very soon after their marriage in 1945, Mr. Jenkins was called to arms; he joined the Army. During that period, she moved back to Cocoa with her parents.
After her husband returned from the Army, the young couple lived with her mother until she and her husband built their own home on Smith Lane in 1951. Her mother moved in with her and her husband and after only six months, she passed away. The young Jenkins couple became the proud parents of eight children during their married life. She is blessed with several grandchildren and several great grandchildren.
In 1942, she joined the Greater St. Paul Missionary Baptist Church after moving back to Cocoa from Merritt Island. Rev. H.D. Parker was the pastor at that time. Still a member of Greater St. Paul and currently the church "Mother", Mrs. Jenkins' long time membership included not only Rev. Parker, but also Rev. Bradley, Rev. Wells and Rev. Bryant. She has served God as secretary and eventually the president of Usher Board #2. She was a member of the Mass Usher Board. She was also secretary and president of the Deaconess Ministry, first she was secretary under Mother Simmons and Mrs. Jenkins became president when Mother Simmons passed away.
Mrs. Jenkins worked at Pineda Elementary School as a teacher's aide for approximately seventeen years under the Title 1 Program. She related a very memorable story of a young girl, that she tutored, whose mother told her daughter she would never learn to read. When the child later learned to read, the teachers, many in tears, celebrated the little girl's accomplishment. Mrs. Jenkins said, "Don't tell your kids what they can't do because someday, they will do what you said they couldn't do". The moral to this story is, never underestimate the power of God nor the capabilities of anyone, especially your children. We should fill our children with positive thoughts, not negative ones that can adversely impact their lives Forever. Small wonder that Mrs. Jenkins never forgot this story after all these years. She retired from the public school system at the age of 62 but missed working with the children, so she returned to the school room and worked until age 67. That's how much she loved her job.
Her family announced a drive by birthday celebration for Mother Jenkins early in June. The congregation and the community responded. She was visited by Greater St. Paul, as well as her neighbors, family members, and friends. She even received a visit from the Mayor of Rockledge and members of the police department. It was a pleasure interviewing Mrs. Jenkins. She is a delight and a wonderful church Mother and we at Greater St. Paul feel blessed to have this hardworking child of God as a beloved member of our church family.