Rosa L. Jones mural honors civil rights activist's legacy for generations to come
5 min read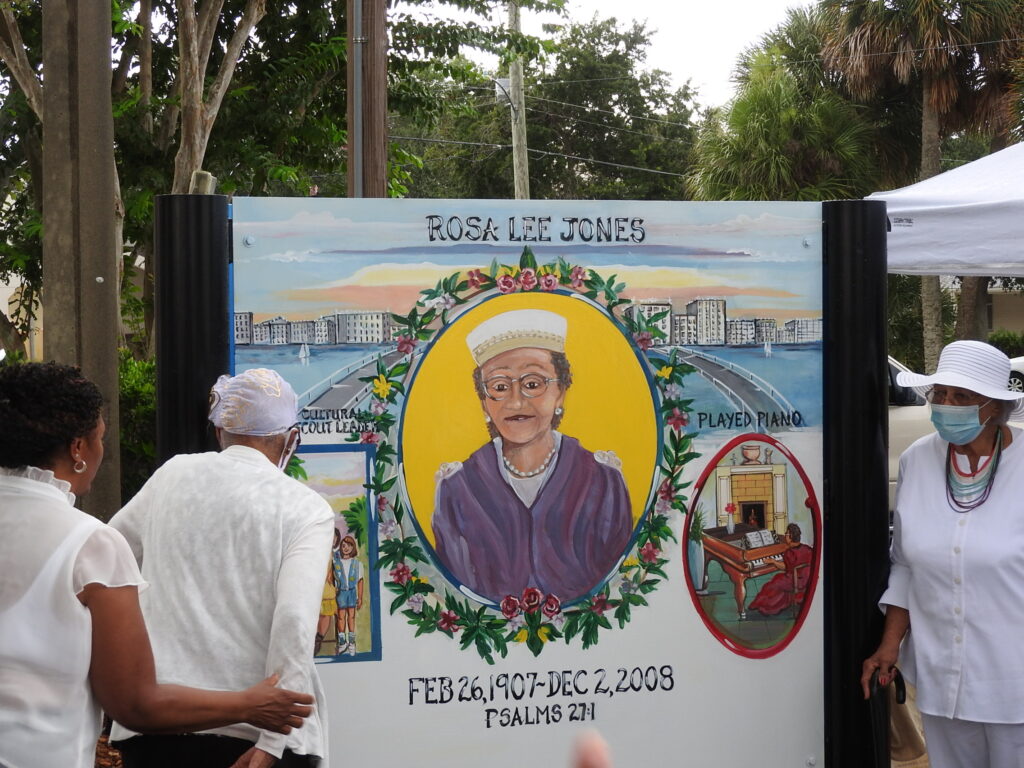 By Purvette A. Bryant
Living life to the fullest was Rosa L. Jones' legacy. She never missed a beat.
The 101-year-old civil rights activist left a trail of dedicated service and love for everyone to follow – family, friends, dignitaries and countless students of her beloved "Rosebud Kindergarten," which costs $5 per week to attend.
Community members recently gathered to celebrate the dedication of a three-panel mural on the Brevard Avenue traffic circle, which showcased the life of a legend, who thrived on helping thousands of people in Cocoa, Brevard County, Florida and throughout the United States.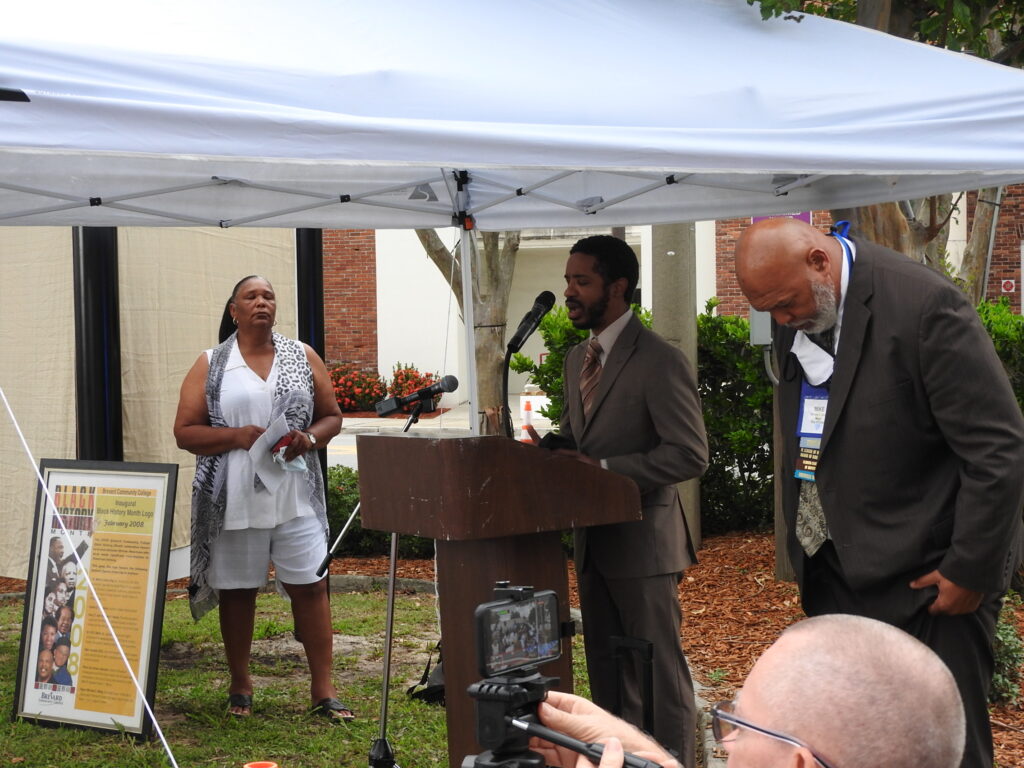 Phyllis Jones-Washington shared how her grandmother was a drum major for education. "She was very smart," Jones-Washington said. "She believed in education. She had her little kindergarten. And she believed that if you had a solid foundation you can compete with the best. Before you could go to elementary. Before you could go to high school. Before you could go to an HBCU . . . You had to come by the HBK, Rosebud, the historically black kindergarten, with the director Rosa Lee Jones."
One of the first students who graduated from Jones' kindergarten was Richard Blake, the first black Rockledge City Councilman and first black principal of Cocoa High School. "All because of that HBK, that Historical Black Kindergarten," Phyllis Jones said.
Jones also taught former Rockledge City Councilman Dr. Joe Lee Smith, who also served a provost at Brevard Community College and a provost and ambassador to the president at Eastern Florida State College.
Zhauntel Fields, Jones' great granddaughter, shared how she started the mural tribute to her grandmother after receiving an idea to honor her legacy while driving down Rosa L. Jones Drive in Cocoa. Family, friends and members of the Cocoa community rallied together to secure more than $8,000 for the mural project.
"Today, we're gathered here in 2021, but I know today is that Big Mama's message "Don't Forget Me" was the sounding board of this project," Fields said. Her extraordinary life and contributions to our community brought together our collaborators. I truly believe that's why art was so profoundly etched in my mind that day. Art is the perfect canvas to capture her magnificent body of work."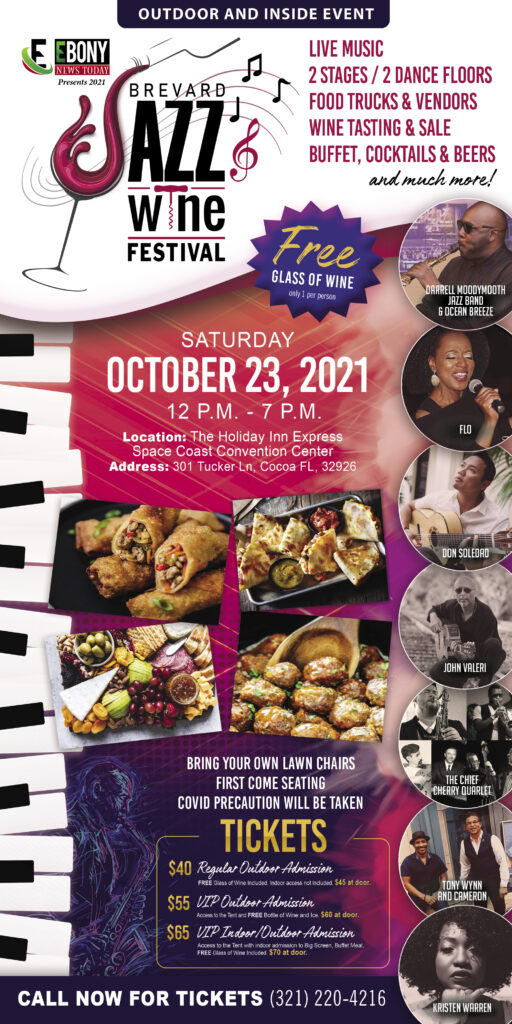 The Rosa Jones mural, designed by Frank Rao, a muralist and artist in Rockledge, stands in tribute to her legacy, not far from the location where she stepped from a train as a young girl, taking the hand of Osborne Jones, a handsome train attendant, who helped her stand down and later became her husband.
Rosa Lee Jones was born on February 26, 1907, in Quincy, Florida. In 1922 she graduated from FAMC High School, now known as Florida Agricultural and Mechanical University (FAMU). Jones also graduated with honors from Walker's Business School, where she earned a business degree.
The community matriarch, better known as "Mrs. Jones," Rosebud," "Big Mama," "Rosie," and Rosa, is a self-taught organist and played for the choir at Mt. Moriah A.M.E. Church for more than 80 years. Jones served as a contributing editor for Cocoa's two black newspapers, The Script and The Brevard, and worked as a ghost writer of speeches for local leaders and dignitaries. Jones, who also organized the first area Civic League, was remembered for her radio show "The Gab Bag" at WKKO's Open House on Pluckebaum Road in Cocoa. She formed the first Girl Scout Troop with white and black little girls participating.
Jones also served as the secretary for civil rights martyr Harry T. Moore and helped Moore organize the first NAACP chapter in Brevard County. After a bomb that killed Moore and his wife Harriette on Christmas night in 1951, Jones continued to serve her community with determination to educate people. A woman who served her family first, Jones has three children, the late Robert Eugene Jones, Annie Laura Collins, and Rebecca Baker; 11 grandchildren and 22 great-grandchildren.
Rena Francis of Sacramento, California, told the audience her grandmother was a mover and shaker, a visionary, whose determined, gentle spirit and faith in God was the motivation behind her many accomplishments.
"You've heard Ms. Jones' life story and accolades. Her accomplishments. And then there are some that might not know much about her," Francis said. "Well, I want to take just a little bit of your time to talk about who she was eternally. We've heard a litany of all of her accomplishments. Of all of her accolades. Do you really know her spirit?
"She was literally a walking angel who absolutely loved everyone. She always saw the good in a person. Even if there was not any good in them, she still saw good. She had a quiet and gentle spirit. No matter the chaos or confusion going on around her, she maintained a calm, patient, peaceful and self-controlled demeanor. She saw a need in a person, and with her ingenious way her strong faith, trust and belief in God, she always found a way to fix it and to make it right." "She had joy in her heart. Always believing that everything would be o.k. And the next day would be better than the day before."
A matriarch of the Civil Rights Movement, Jones' triumphs and achievements were recently celebrated in a mural depicting her life as an educator, radio personality, Ghost Writer, self-taught organist, pioneering Girl Scout leader, businesswoman, the owner of The Rosebud Kindergarten, and the first black woman to own and operate a licensed kindergarten and day care center in Brevard County.
Rev. Odell Watson, pastor of Mt. Moriah A.M.E. Church in Cocoa gave an opening prayer of thanksgiving for Jones' life. Cocoa Mayor Michael Blake, Deputy Mayor Alex Goins and Councilman Lavander Hearn gave tribute to Jones and congratulated the family for her legacy. The family thanked Cocoa City Manager Stockton Whitten and his staff members for organizing the mural and event. In the near future, the Florida Historical Society in downtown Cocoa will present an exhibition of Jones' life and legacy.
A tribute from Congressman Bill Posey of Florida's 8th Congressional District, was read by David Jackson, the district's Director of Community Relations. Jackson.
"Many would say her lasting legacy was the creation of Rosebud Kindergarten in the 1940's in Cocoa that helped shape generations of black children. Mrs. Rosa L. Jones' life left a lasting and profound impact on our state and our community. And it is a privilege to know this mural will immortalize her accomplishments and legacy," Jackson stated.
A tribute from Congressman Charlie Crist, of the 13th District of Florida, was read by Greta Frazier, Rosa Jones' granddaughter.
"Rosa's good works can be seen throughout the community she loved dearly," Frazier said. "As you know, she lived by the Golden Rule, pouring energy into roles as a broadcaster, philanthropist, educator, civil rights activist, and writer for the first black newspaper in Cocoa. Rosa's highest calling may have been as a mother, grandmother, friend, and role model for young black women. She fought not just for herself, but for those to come after her. That's a life worth living. That's a life worth remembering."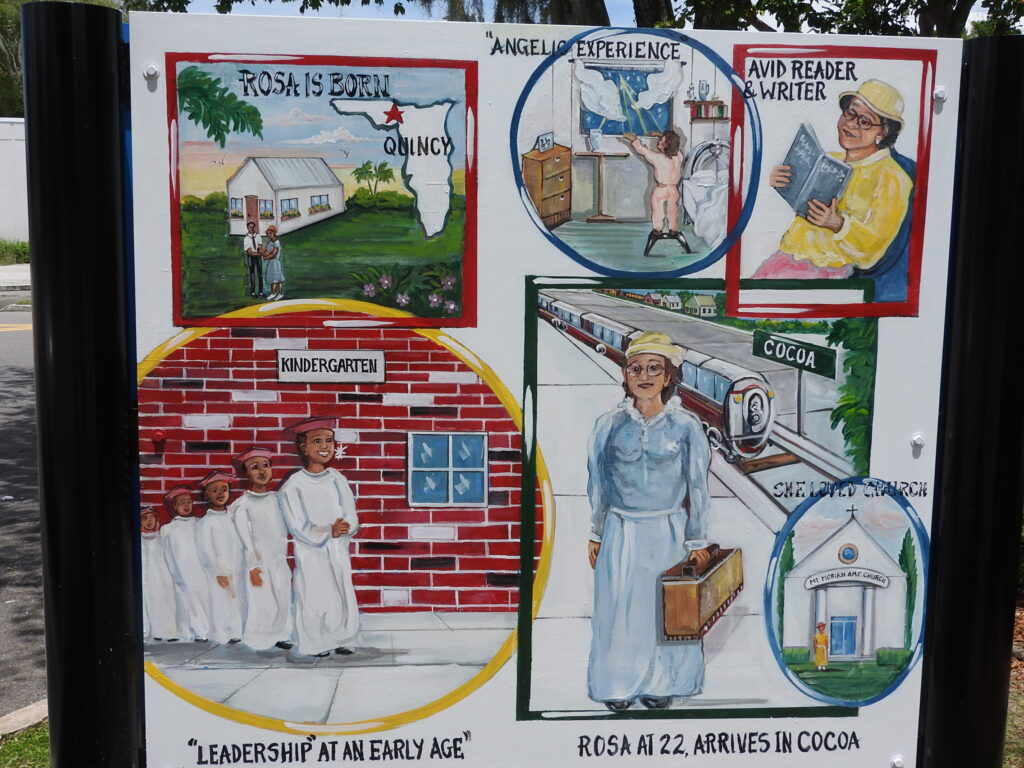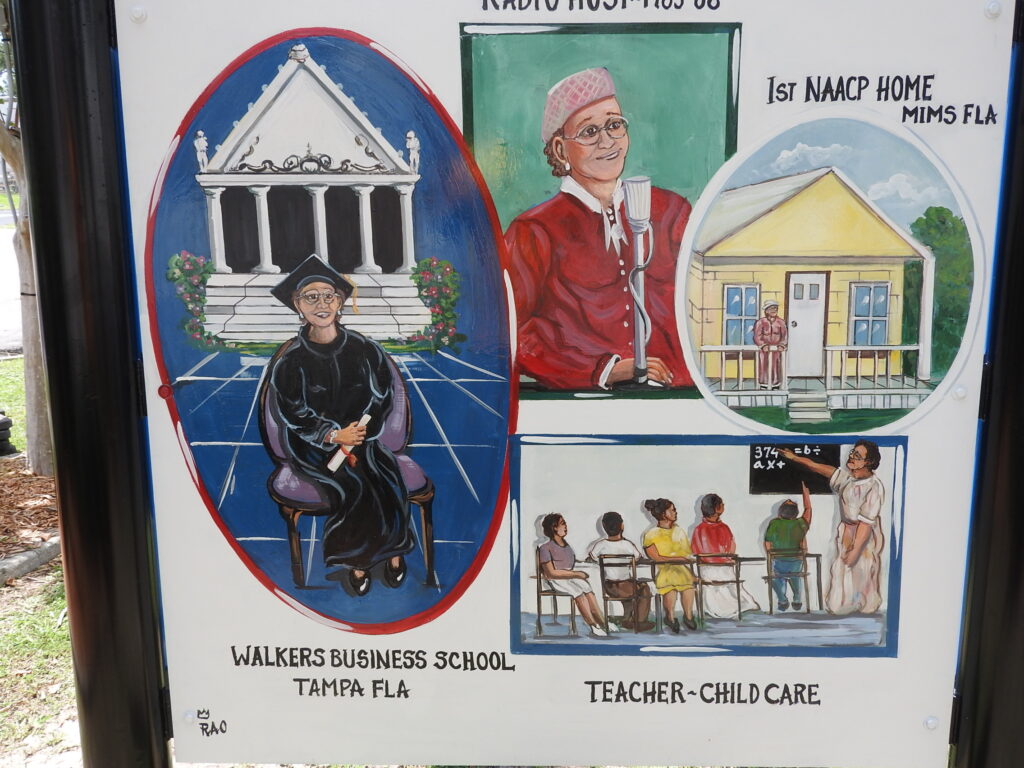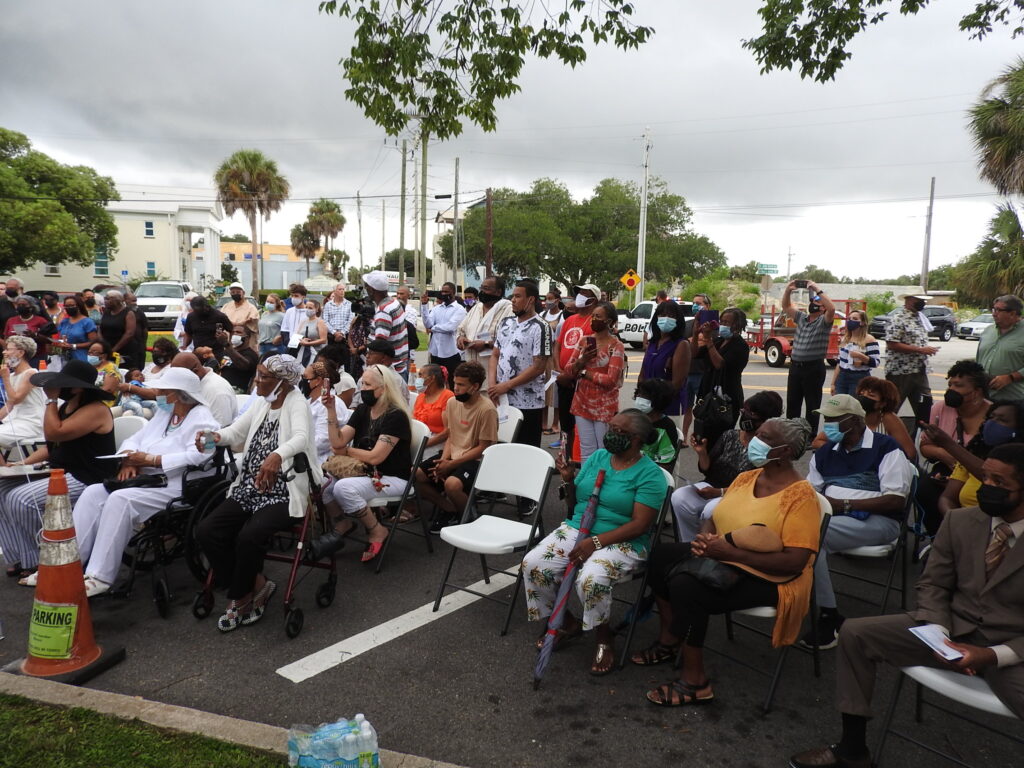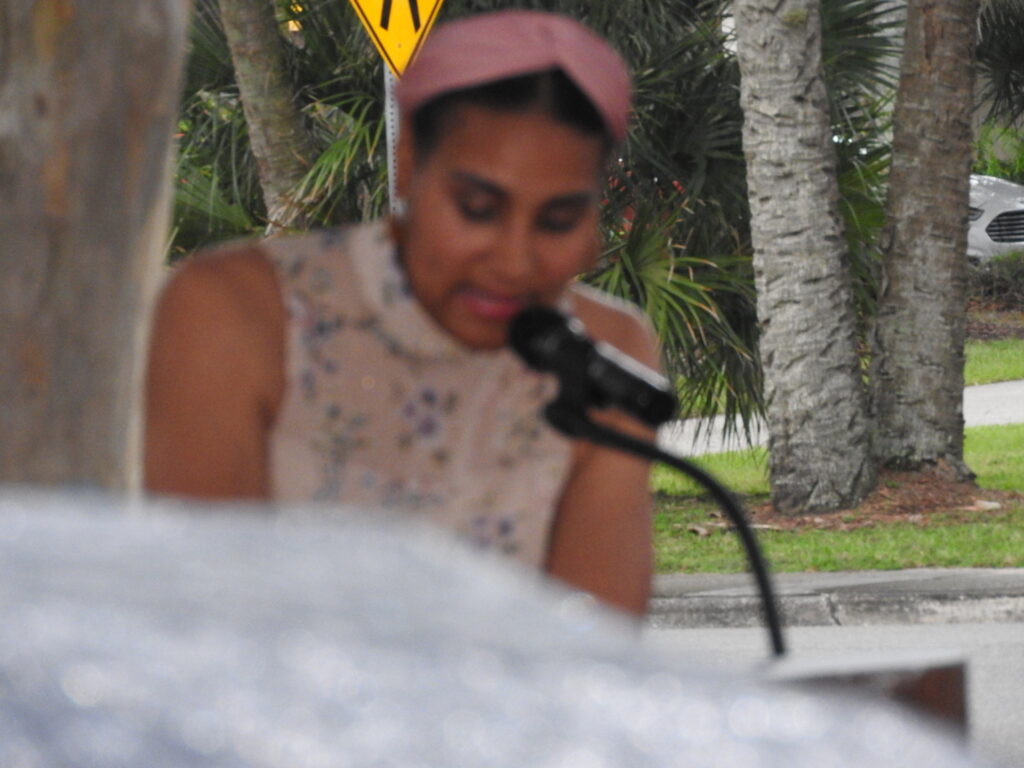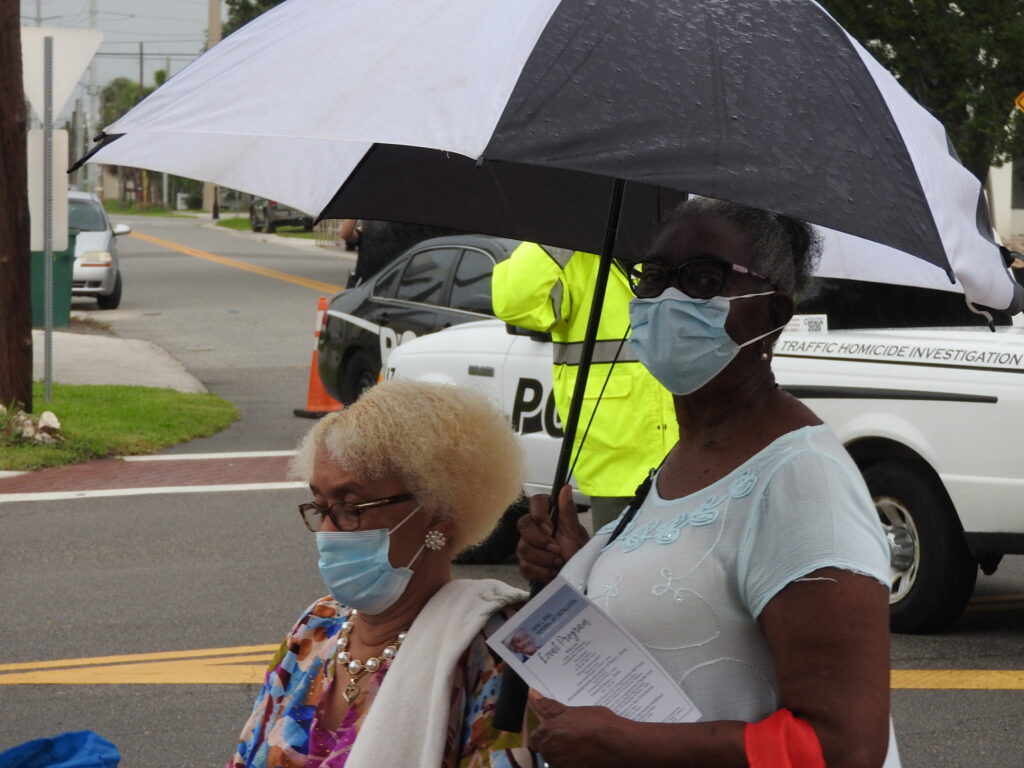 About Author