ABC series takes on the story of Emmett Till
3 min read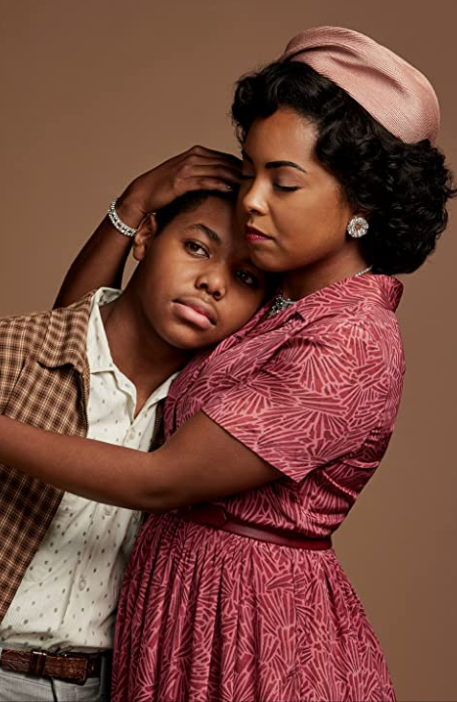 Miami Times Staff Report
A new anthology series, executive produced by Jay-Z and Will Smith, is premiering Thur., Jan. 6 at 8 p.m. on the ABC television network with its first season narrating the life and death of 14-year-old Emmett Till.
Titled "Women of the Movement," the limited series is a historical drama on the civil rights movement and the women who played key roles in moving the needle on social justice issues of the time. Season one is filmed from the perspective of American educator and activist Mamie Till-Mobley. It chronicles her journey from a reserved member of society into an outspoken activist pursuing justice for her murdered son.
In August of 1955, the Chicago teen went on vacation to visit family in Mississippi. An encounter with a white woman led to his kidnapping from his uncle's home days after the alleged incident and ultimately, his gruesome death on Aug. 28. His murderers, two white men who publically confessed to the crime, were acquitted.
From that moment, Till-Mobley vowed to not let her son's death be in vain, choosing to become one of many activists in the civil rights movement fighting for reform. Frustrated over decades of injustice and the ruthless murder of innocent Black people, activists turned to the 1963 March on Washington and the 1965 Voting Rights Act for systemic change.
Till's story is told in six episodes with the first one focused on the bond between him and his mother, played by Tony Award-winning actress Adrienne Warren. Cedric Joe, known for his role as Lebron's son in the 2021 Space Jam film, joins a star-studded cast as Emmett Till. Veteran actor Glynn Turman plays Moses Wright, Till's great uncle, Ray Fisher was cast as Till-Mobley's husband and Tonya Pinkins replaced Niecy Nash as Alma Carthan.
Based on Devery Anderson's "Emmet Till: The Murder that Shocked the World and Propelled the Civil Rights Movement" book, it was created by screenwriter Marissa Jo Cerara and produced by Kapital Entertainment.
The idea of retelling Till's story on screen came in 2016 when Jay-Z's Roc Nation production company teamed up with Smith's Westbrook entertainment to pitch the idea to HBO. On the 65th anniversary of Till's death, ABC announced that it would pick up the show and bring on Cerara as showrunner and Gina Prince-Bythwood to direct the first episode.
"We're always talking about how strong women are but we never talk about how we get our capes," said Warren in a behind-the-scenes video for the network.
"This story is about a mother who finds unbelievable strength," Cera said in the same video.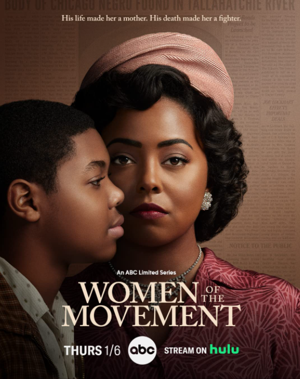 Also premiering Thursday is the "Let The World See" sister docuseries, also under Roc Nation, Kapital Entertainment, and Westbrook Studios, airing for three consecutive Thursdays after each episode of "Women of the Movement. It primarily focuses on Till-Mobley's determination to have an open-casket funeral service for her son to inform people of what really happened to her son and highlight ways the family has upheld her legacy long after her death almost two decades ago.
"When something happened to negroes in the south, I said that's their business, not mine," said Warren as Till-Mobley, in the official trailer for "Women of the Movement." "The death of my son has shown me that whatever happens to any of us, had better be the business of all of us."
Turman said Till was the Trayvon Martin of the 1950s.
The $39.5 million budget series is also set to stream on Hulu.
About Author