Erin Jackson Makes History by Winning Gold in 500m Individual Speedskating Final at Beijing Olympics
1 min read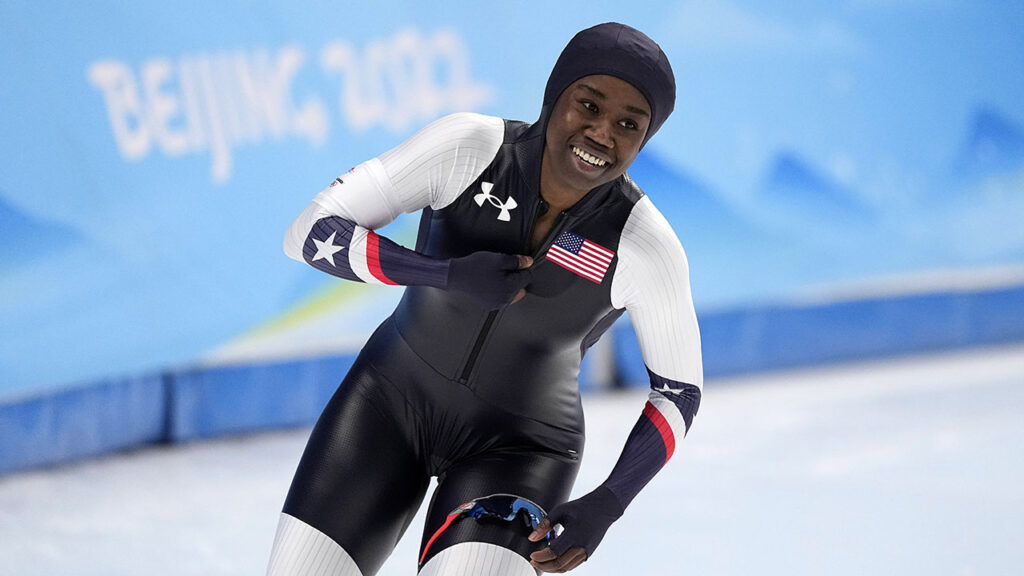 U.S. speedskater and World Cup Champion Erin Jackson claimed a gold medal today in the 500-meter individual speed skating final at the Beijing Olympics, becoming the first Black woman to win an individual gold medal in any Winter Olympics.
Jackson, 29, is a former inline skater who made the US team for the 2018 Olympics after only four months on the ice. Jackson's win also marked the United States' first gold in the 500m since Bonnie Blair won three straight from 1988 through 1994.
"Hopefully, this has an effect," Jackson said. "Hopefully, we'll see more minorities, especially in the USA, getting out and trying these winter sports. I just hope to be a good example."
The Ocala, FL native finished 0.08 seconds ahead of Japan's Miho Takagi in second and 0.17 seconds ahead of the Russian Olympic Committee's Angelina Golikova in third.
Read more: https://www.theguardian.com/sport/2022/feb/13/usas-erin-jackson-speedskating-500m-gold-winter-olympics-2022-beijing