Greater Allen Chapel A.M.E.C. Melbourne, Fl. Welcomes New Pastor
4 min read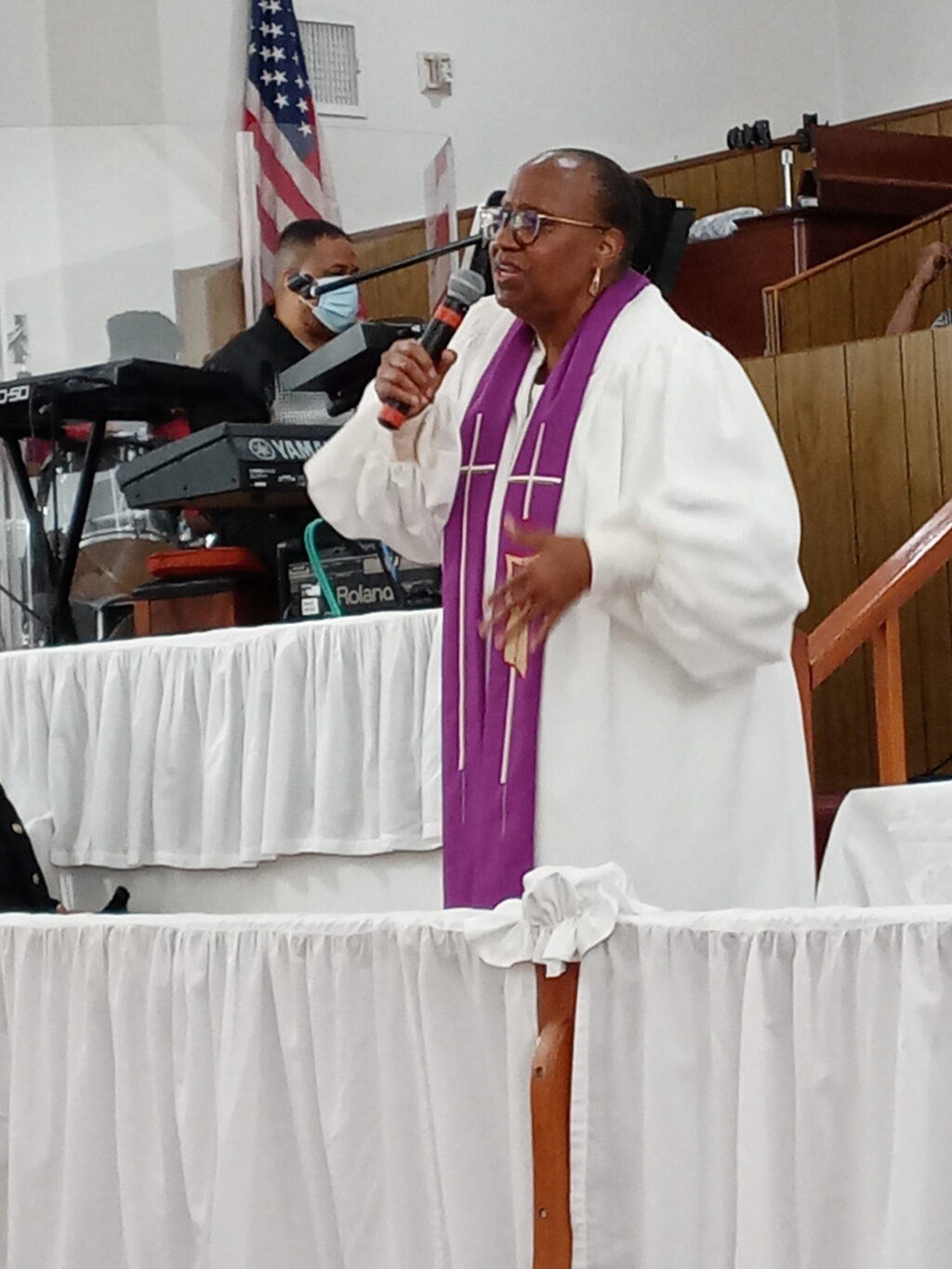 By Rev. Ralph T. Newell
Presiding Bishop Frank Madison Reid, III of the Eleventh Episcopal District of the A.M.E. Church appointed The Rev. Cheryl P. Wilcox Pastor of Greater Allen Chapel A.M.E. Church on Easter Sunday, April 17, 2022. The excitement and Celebration of the Resurrection of Jesus and the inclusion of Pastor Wilcox filled the atmosphere at Greater Allen. The appointment was read by Former Pastor, The Rev. Lorenzo Laws, who was appointed Presiding Elder of the Dynamic Daytona Beach District on March 19, 2022 by Bishop Reid III.
Presiding Elder Laws, who remained in charge of the Church, for one month prior to Pastor Wilcox's appointment, continuously encouraged Greater Allen to move forward in the Lord because God is always in charge. Pastor Wilcox's last appointment was Allen Chapel A.M.E. Church, Wabasso, Florida. Now she is embracing Greater Allen Chapel with great love and compassion, assuring and encouraging the believers to know that God's love and Holy Spirit dwells richly in her as Pastor.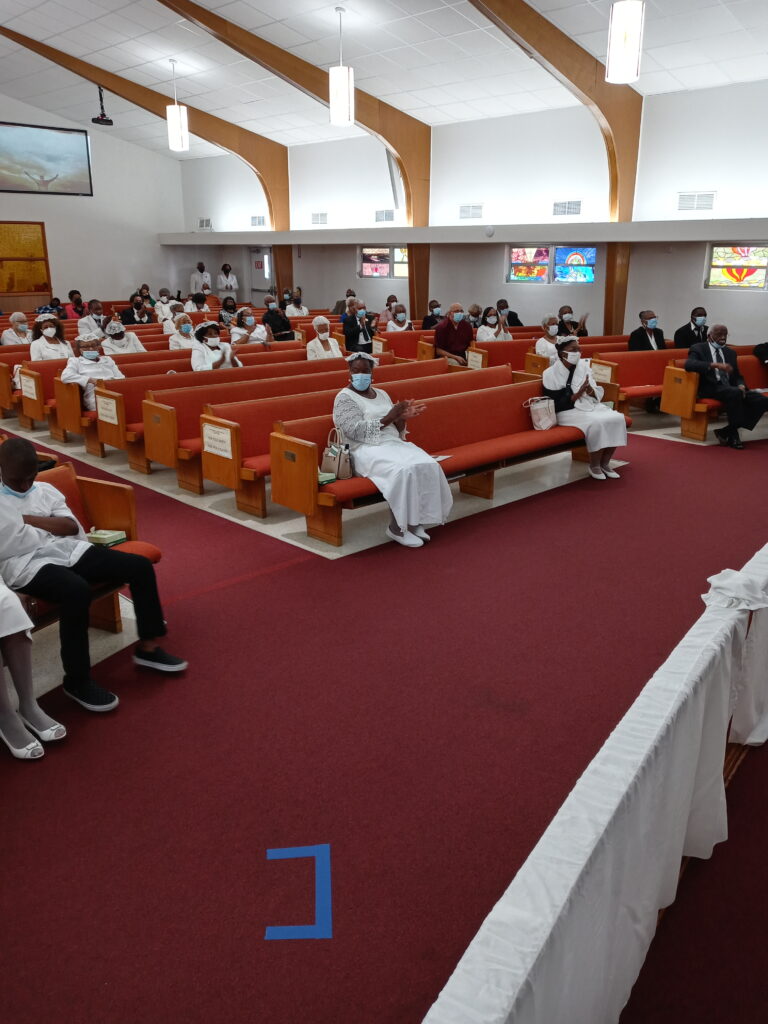 "Times of Transition" was Pastor Wilcox's sermon subject for Sunday, May 1, 2022: Philippians 4:1-9 was the Scripture. Following are excerpts from the message without quotations. During her discourse she reminded Greater Allen that this is a time of transition as it was in the Church at Philippi. She acknowledged that there may be some conflicts and tensions during this transition period as it was between Euodia and Syntyche but these can be resolved by the grace of God. Pastor Wilcox directed the congregation to embrace 4 principles from this text: 1) Be on one accord as we work together; 2) Rejoice always, this is our choice, let us Rejoice in the Lord together; 3) Do not be Anxious or Worry; 4) Pray with Thanksgiving.
She reminded the members that God's peace will surely come in the midst of this time of transition. Pastor Wilcox further directed the congregants to remember what has been done by Pastor Laws during his leadership and embrace those things that he taught and demonstrated. Don't forget the things that have been put into place by him and God. She reiterated the four points as promises that will bring peace. Pastor Wilcox emphasized that the power of Jesus and the Holy Spirit will be with Greater Allen. Remember positive thinking will bring positive results. Always find something good to say about the church. Read the word of God and put his word into practice as Jesus did.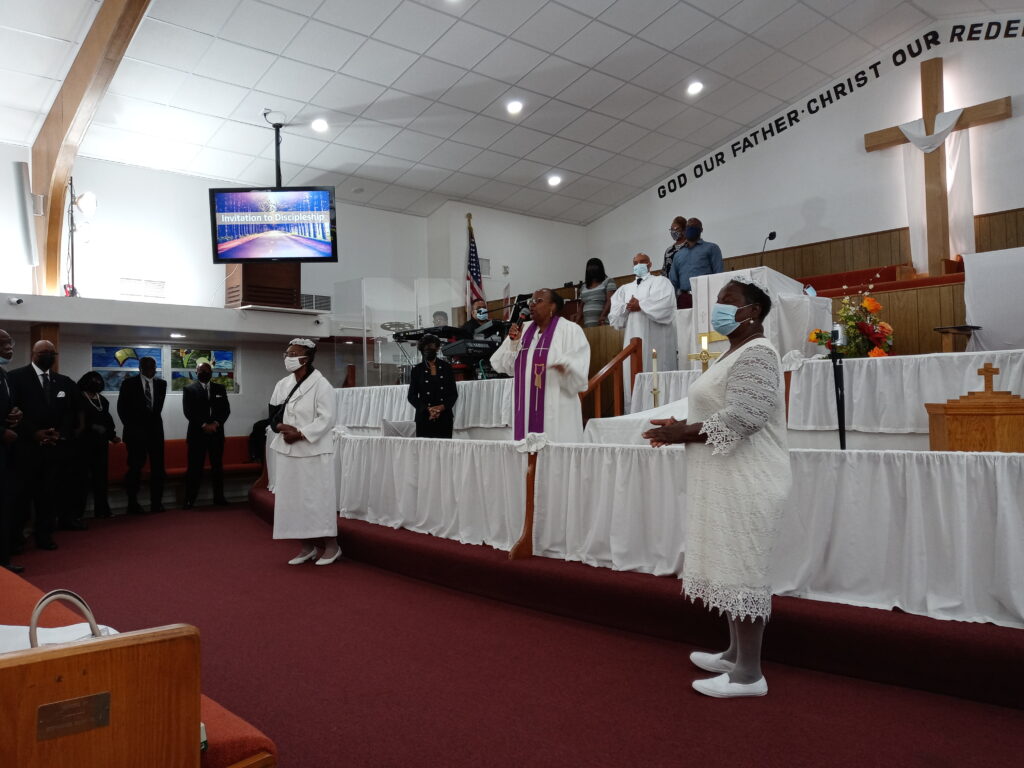 Greater Allen Chapel African Methodist Episcopal Church, Melbourne, Florida, Live Streams services each Sunday at 10:30 AM on Facebook and the church's website. Please join in when you can.
Autobiography: Reverend Cheryl P. Wilcox is God's servant who long ago decided to make Jesus her choice. She is a native Floridian attending Broward County Public Schools and a graduate of Nova High School. Rev. Wilcox credits her family with instilling in her a love for God, family, and education. She considers herself a lifelong learner and to "show herself approved" Cheryl has excelled in academic pursuits, obtaining the following degrees: 1981 B.S., Business Administration, University of Florida, Gainesville, FL 1986 M.B.A., Finance, Clark Atlanta University, Atlanta, GA 2009, M.Div., Candler School of Theology, Emory University, Atlanta, GA.
Over the years, Rev. Wilcox has worked to maintain a balance between her career and faith. She has over 20 years of corporate management experience in finance and human resources, with emphasis in recruiting and compensation and benefits. Holding fast to the religious foundation of her youth, she also served on the Steward Board, sang in the choir, taught Sunday school, chaired programs, worked in the prison ministry, and participated on various committees, boards and auxiliaries in the church.
This servant was called fulltime into the Lord's service in 2005. While in seminary and shortly thereafter, she served as a chaplain at Metro State Women's Prison and at Gwinnett Medical Center. Rev. Wilcox was ordained Itinerant Deacon in September 2009 and ordained itinerant Elder in September 2011 in the African Methodist Episcopal Church and served for 8 years as Office Manager and Associate Minister at Mt. Hermon AME Church in Fort Lauderdale, FL.
In 2014, she was appointed pastor of St. John AME Church in Collier City, FL where she served until May of 2018. In September of 2018 at the 128th Session of the South Annual Conference, Rev. Cheryl P. Wilcox was appointed to serve as Pastor of Allen Chapel AME Church in Wabasso, FL. She also served as the Assistant Secretary for the South Annual Conference.
Throughout her life she has been consistently involved in community activities working with children and at-risk teens, serving on several boards, and holding key positions in community and civic organizations. She is a member of Alpha Kappa Alpha Sorority, Inc., and a lifetime member of Girl Scouts USA and the National Black MBA Association.