Space Coast Black Chambers of Commerce, Inc. Presents Launching Black Excellence Awards Gala
2 min read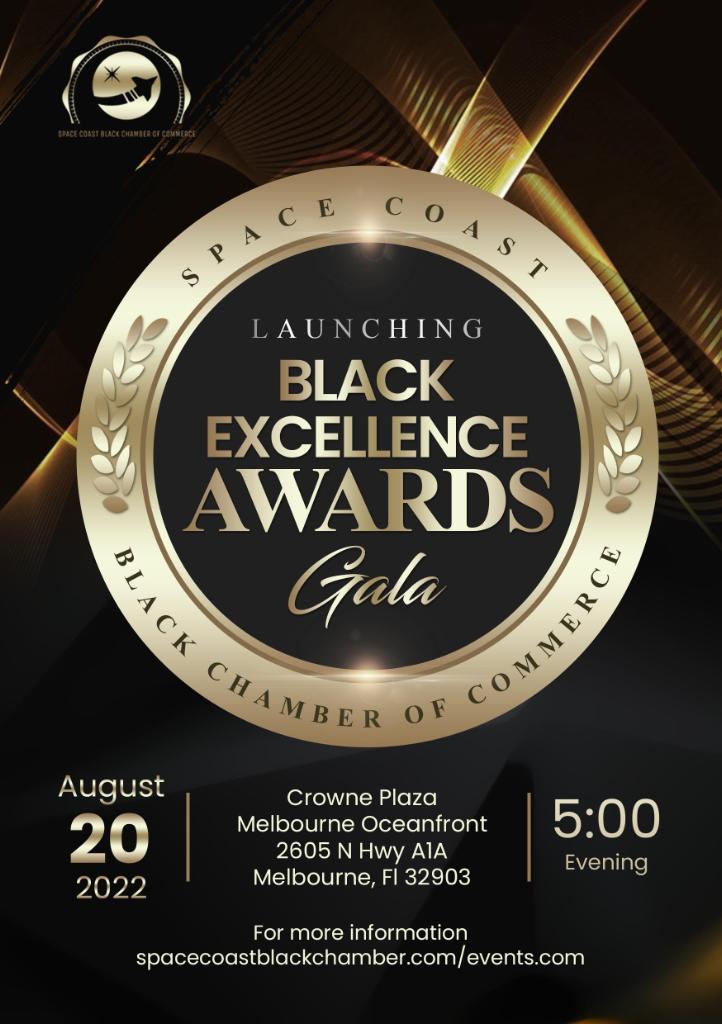 By Mallard, Sonya
BREVARD COUNTY – The Space Coast Black Chambers of Commerce (SCBCC) is pleased to announce their upcoming Inaugural Fundraising Event Launching Black Excellence Awards Gala on August 20, 2022 in Melbourne Beach, Florida. The event takes place at the Crown Plaza Melbourne Beach Oceanfront, located at 2605 N Hwy A1A.
The Space Coast Black Chambers of Commerce will honor the accomplishments of local leaders in business, entrepreneurship, public service, and professional leadership at its Inaugural Launching Black Excellence Awards Gala on August 20, 2022. Each honoree has served not only as a mentor or business facilitator, but has also served the entire community in a much broader role. Local small businesses, corporate executives, public officials, and community leaders will be celebrated for their contributions to the Space Coast economy and for improving quality of life in the community. The theme of Launching Black Excellence Award Gala will be "Historical African-American Figures" and will feature five historical awards:

Harry T. & Harriette V. Moore Nonprofit Humanitarian of the Year Award
Crane Creek Business Start Up of the Year Award
Katherine Johnson STEM Innovation of the Year Award
Rudy Stone Entrepreneur of the Year Award
Andrew Gibson Business of the Year Award
The SCBCC is being intentional about challenging the status quo by curating a conversation about BIPOC-owned businesses and entrepreneurs. "We will honor the achievements of leaders who impacted the Space Coast community and who've broken through glass ceilings and challenged traditional definitions of success, while also examining the many factors that prevent Black and Indigenous People of Color from achieving their entrepreneurial dreams," says SCBCC Founder, President & CEO, Mrs. Victoria Jones. The event will showcase the "Giants of Black Excellence" and unpack how we can redefine what it means to intentionally empower people at every stage of their journey.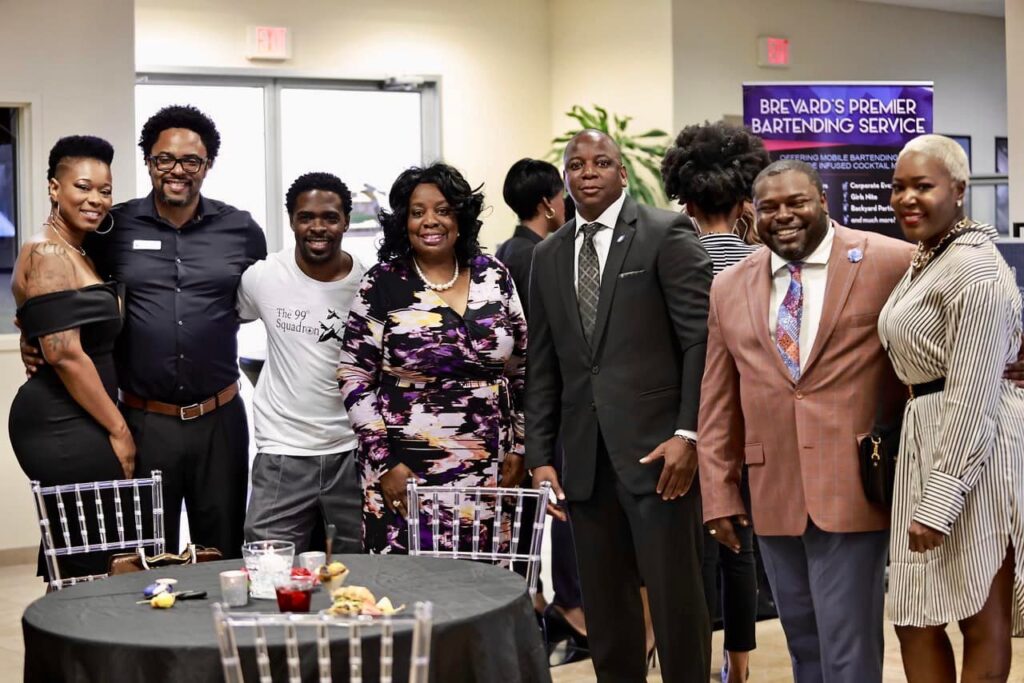 The event is expected to draw an audience of more than 400 business owners, influencers, entrepreneurs, corporate executives and community leaders from across the county. "At the SCBCC, we firmly believe and understand the value of coming together to support one another, especially supporting small businesses on the Space Coast" said Mrs. Sonya Mallard, Board Member of SCBCC.
Please join us at the Inaugural Launching Black Excellence Awards Gala 2022 with our partners, and leaders for a delightful evening of dinner, in a special corporate environment, as we support and applaud our nominees. Enjoy cocktail hour from 5 pm to 6 pm overlooking the Atlantic Ocean, followed by dinner and the awards program from 6 pm to 9 pm. Black tie and formal attire are encouraged. Tickets, advertising opportunities and sponsorship packages will be available starting May 15, 2022 on the Chamber's website. Tickets will go fast, so don't delay your purchase.
For more details about this amazing event, please visit the event page by visiting SCBCC website at: www.spacecoastblackchamber.com.