Erin Dunne and Gene Trent to face off for School Board seat in November runoff election
2 min read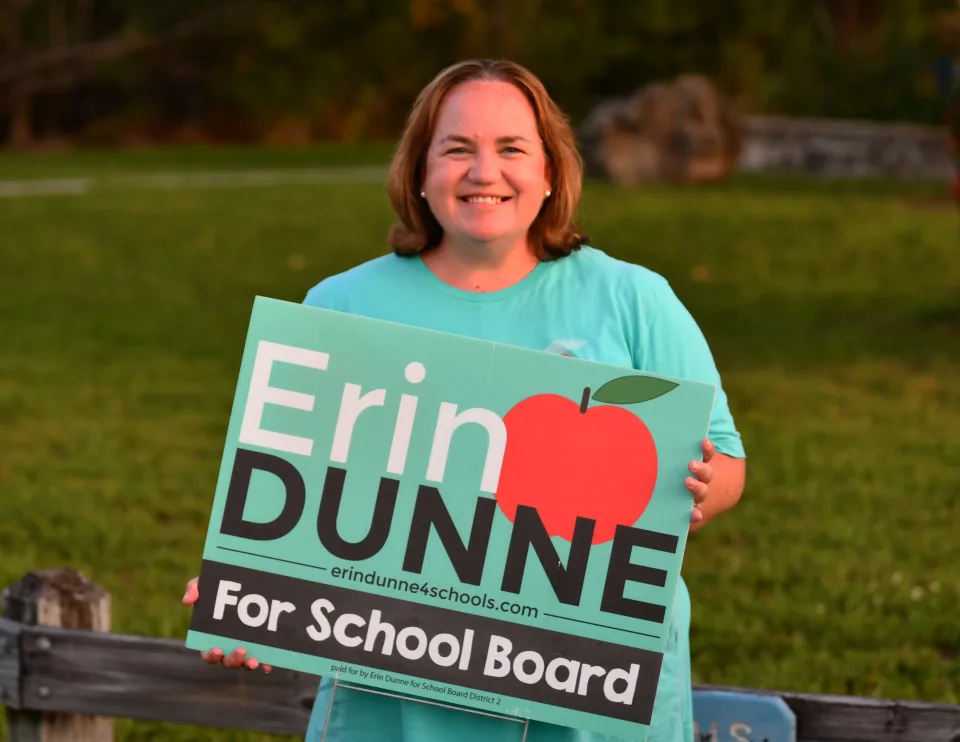 Bailey Gallion and Jamie Groh, Florida Today
A four-way race for the district 2 Brevard County School Board race has narrowed to two candidates, Democrat Erin Dunne and Republican Gene Trent.
The winner in November will replace current School Board vice chair Cheryl McDougall, a Democrat who did not seek re-election. District 2 represents central Brevard and includes Cocoa High School, Cocoa Beach Jr./Sr. High School, Edgewood Jr./Sr. High School and Merritt Island High School.
Three Republicans and one Democrat ran for the seat. Dunne took the greatest share of the vote with 33.41%. Trent earned 29.87%, narrowly defeating two other Republicans: Courtney Lewis, who earned 26.87%. Shawn Overdorf took 9.87%.
The race goes to a runoff in November because no candidate reached over 50 percent of the vote.
Dunne, a 13-year teacher, was endorsed by the Brevard Democrats, Families for Safe Schools and Equality Florida, an LGBTQ advocacy group. Trent, who has taught math for 20 years, won the endorsement of the Brevard County Republican Executive Committee and the Brevard chapter of Moms for Liberty.
"I'm very excited. I'm grateful to the voters in district 2 and to the Supervisor of Elections Office for running a great election today," Dunne said. "And I'm looking forward to November."
"You can't deny the power of parents," Trent said. "And also concerned teachers … I really think if we all work together, we're going to positively make changes in a public school setting, and I look forward to being part of that."
The district 5 race was the subject of some controversy when  Overdorf said Brevard Sheriff Wayne Ivey offered him a job in the County Commission office of Tom Goodson if Goodson won and Overdorf dropped out of the School Board race. Ivey backed Lewis for the School Board seat.
About Author