Serena Williams works magic again at US Open, upsets No. 2 seed Anett Kontaveit in Round 2
4 min read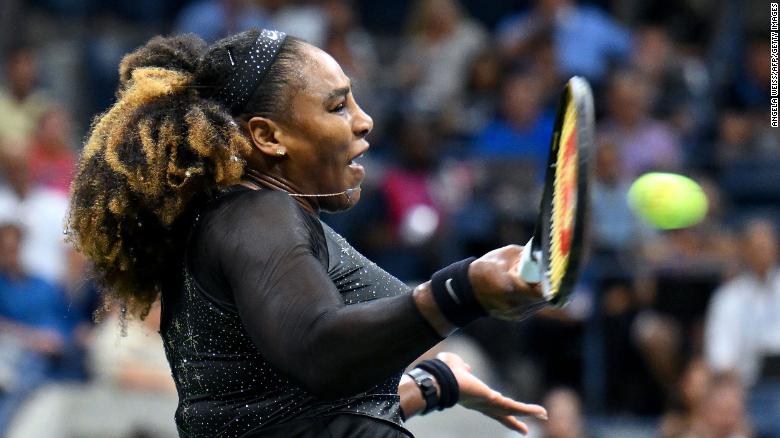 For Ebony News
Serena Williams expected retirement was put on hold yet again after the 23-time major champion pulled off a 7-6 (4), 2-6, 6-2 upset of No. 2 seed Anett Kontaveit in the second round of the US Open on Wednesday night at Arthur Ashe Stadium.
"It's no rush here," Williams said during her on-court interview after a match that ran 2 hours, 26 minutes. "I'm loving this crowd. Oh my goodness. It's really fantastic. So there's a little left in me."
Williams, 40, announced her plans to "evolve" from tennis in a first-person essay in Vogue earlier this month, citing her desire to grow her family. Since her initial reveal, she has received countless tributes and ovations and her matches have become must-see events.
An average of 2.7 million viewers tuned in to ESPN for her match Monday night — almost four times higher than the comparable time slot earned in 2021 — and a record number of fans were on the grounds.
The tournament, in fact, set another milestone for night-session attendance Wednesday, with 29,959 fans entering the National Tennis Center. It was the second such record set in three evenings, breaking Monday's 29,402 mark.
Williams' career was celebrated by the tournament after her match Monday, with an on-court ceremony hosted by Gayle King and featuring a video narrated by Oprah Winfrey and a tribute from Billie Jean King.
On Wednesday, there was an equally star-studded affair with Tiger Woods, Dionne Warwick, Anna Wintour, Zendaya, Spike Lee, Gladys Knight, Seal and Anthony Anderson in attendance. Woods, whom Williams credited in her Vogue essay for encouraging her to return to the sport in the spring after nearly a year away, was seated in her player box, as was Wintour, the Vogue editor.
While there was no formal ceremony after Wednesday's match, Williams was given a similar reception from the nearly 24,000-person crowd. She was again introduced as she took the court as the "greatest of all time," and the capacity crowd loudly cheered for her throughout, resulting in multiple reminders from the chair umpire for silence during play.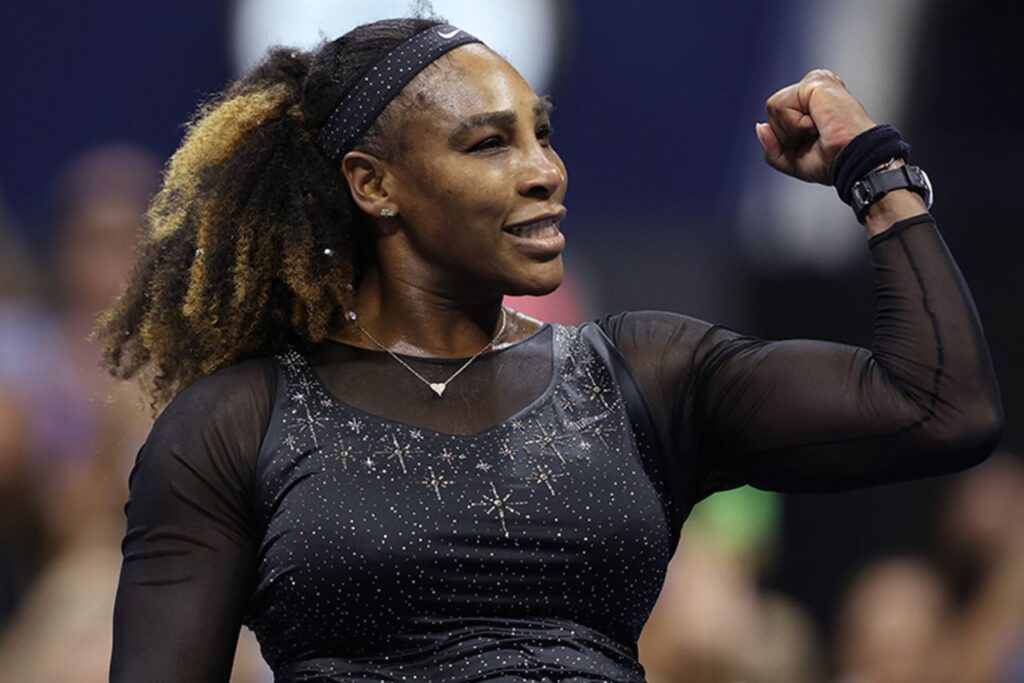 "I think you can only have this experience once in a lifetime, for sure," Williams later said about the atmosphere.
It was Williams' first meeting with the 26-year-old Kontaveit, who has won five titles since August 2021, but she appeared to be more than prepared for the hard-hitting battle and relentless rallies.
Williams took the hard-fought first set in a tiebreak, sealing the opener with an ace. But the 36-minute second set was all Kontaveit, who seemed to have adjusted to the rowdiness of the crowd, and she dominated on first serve and fired 15 winners in the set. But the crowd didn't quit, and neither did Williams.
Having left the court between sets, Williams seemed to find another gear in the decider. While she had shown signs of fatigue in the second set, she relied on her signature serve — she had 11 aces on the day — and powerful hitting.
"I honestly feel like Serena started playing better," Kontaveit said about the final set. "She was hitting it a little bit harder, missing a little bit less. She played a very good third set, I thought.
"She really switched it on from there, yeah. I mean, I guess there's a few points here and there where I feel like I could have done better on my serve maybe. I mean, she was returning better. She was playing the rallies better. I felt like she did everything a little bit better in the third set."
Williams later told reporters she "just got lighter" during the break, although she jokingly insisted it "wasn't No. 2."
It was Williams' 367th victory at a Grand Slam, extending her record among women, and her 103rd win at Arthur Ashe Stadium, the most by any player on the court.
The former No. 1 said in her on-court remarks following the victory, as well as in her news conference later, that she believes this tournament is the first time since her breakthrough major title in 1999 she feels she can play freely and without pressure.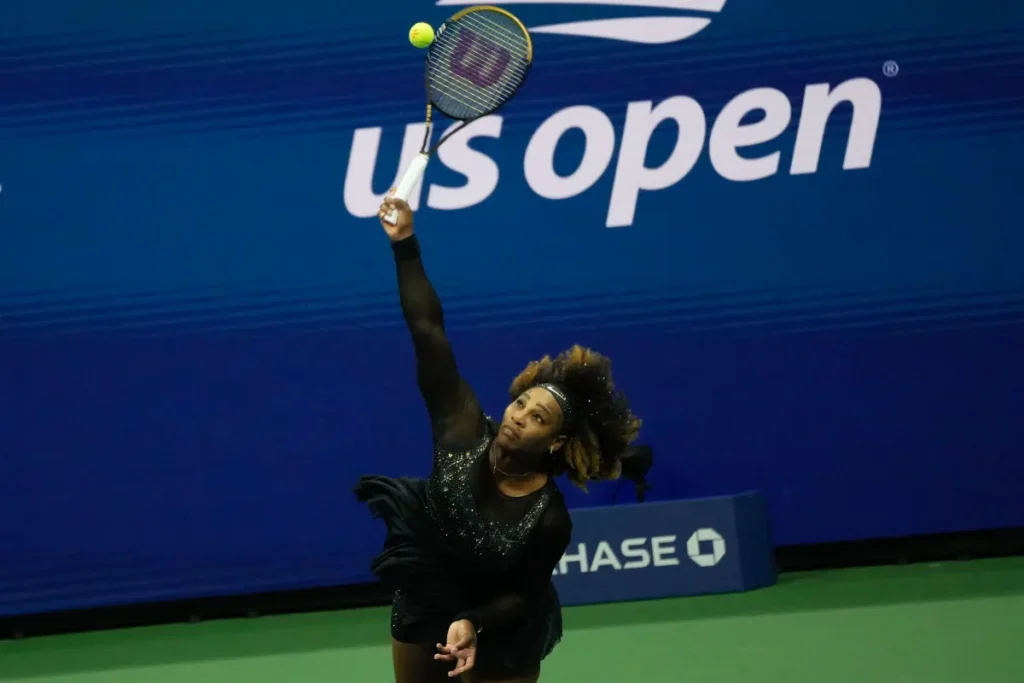 "I just feel like I have had a big red X on my back since I won the US Open in '99," she said. "It's been there my entire career, because I won my first Grand Slam early in my career. But here it's different. I feel like I've already won, figuratively, mentally. It's just pretty awesome the things that I've done.
"I never, like, accept that. I never think about it. Yeah, so tonight I was just like, 'Serena, you've already won, just play, be Serena. You're better than this.' That's what I was able to do."
Williams will next face Ajla Tomljanovic on Friday in the third round — an experience Tomljanovic said she has been dreaming of since she was a kid — but first, Williams and sister Venus will open doubles play Thursday night at Ashe against Lucie Hradecka and Linda Noskova. The duo has won 14 major titles together, including two at the US Open.
Venus, who has not publicly shared any impending retirement plans of her own, said it was Serena's idea to play together one final time.
"She's the boss, so [I] do whatever she tells me to do," Venus said Tuesday. "We have had some great wins [together]. It would be nice to add some more."
About Author