The Obamas return to the White House for the Unveiling of their Portraits
1 min read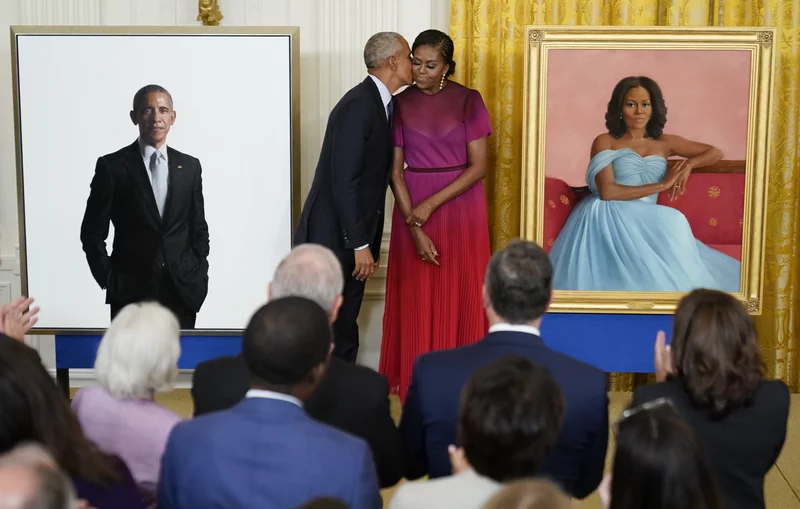 By: XIMENA BUSTILLO & TAMARA KEITH
President Barack Obama and first lady Michelle Obama headed to the White House Wednesday for the unveiling of the couple's official portraits.
It marked the first time in 10 years since a sitting president has invited former leadership back for a revealing of the portraits — a tradition that stalled when an unveiling did not take place during the Trump years.
Tapped for the assignment of a lifetime were artists Robert McCurdy, for the president, and Sharon Sprung, for the first lady.
"These portraits have a special significance, Obama said, adding that "it was important to find the right people to paint them."
Obama thanked Sprung for capturing Michelle Obama, "Her grace, her intelligence – and the fact that's she's fine," Obama said, as the former first lady rolled her eyes, later thanking him for his "spicy remarks." Obama said McCurdy captured all his flaws – his grey hair, his large ears – and quipped that he had talked him out of wearing a tan suit for the image.
"His work is so precise that at first glance it feels like a photograph," Obama said, explaining that the style helps viewers connect with the subject, and get an "honest sense" of who he is.
About Author