Cannabis companies closing Black ownership gaps
4 min read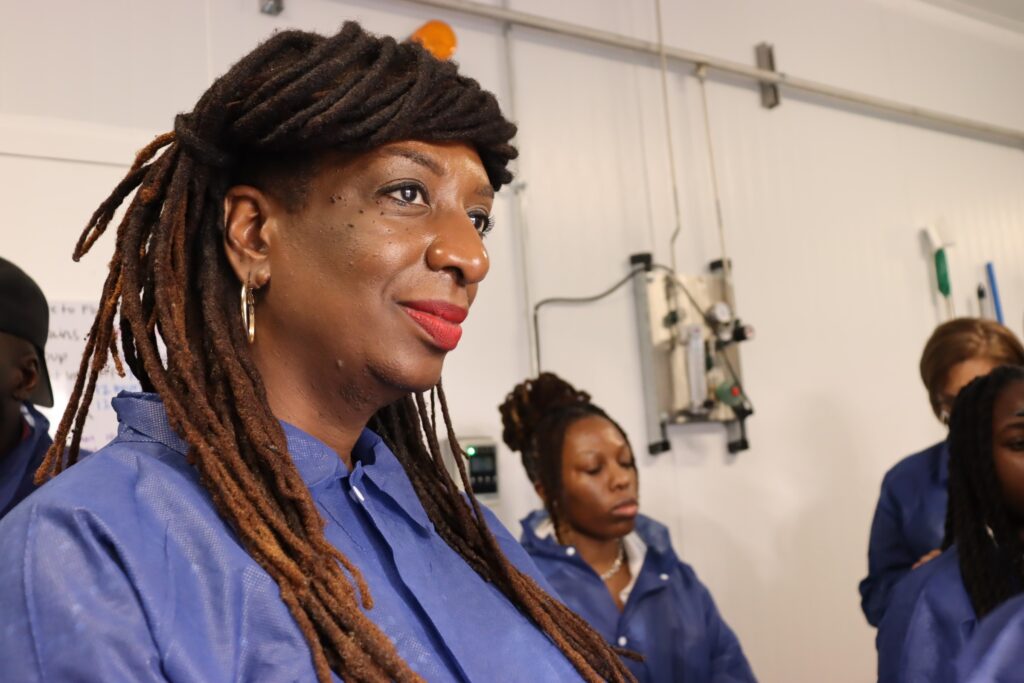 For Ebony News Today
Tampa, Fla. – Black cannabis entrepreneurs are virtually non-existent in America. They constitute 2% of the businesses and less than 10% are owned by people of color. Not surprisingly, for decades Black and Afro-Latino communities have had much higher rates of incarceration for marijuana offenses. While this gap is being addressed in many states through social equity policy built into state medical and recreational marijuana laws, it's clear that there is still significant ground to make up. As a result, the private sector is stepping up – including Parallel, the parent company of Florida's Surterra Wellness, and Black Cannabusiness (BCB).
In April of this year, Parallel and BCB launched the BCB Mastermind program in Boston, an executive-level training series intended to accelerate the growth of high-potential business owners of color in the cannabis industry. Since then, over 75 cannabis entrepreneurs have enrolled in the program across four cohorts, with the final leg of the series happening now in Tampa.
Developed by Brandon L. Wyatt Esq. and Todd Hughes, Co-founders of the BCB CEO Intensive, the curriculum draws on the experiences of advisors and business leaders in the industry from across the country.
"Increasing BIPOC ownership in cannabis is what we, the BCB Team, stands for. The goal is to provide each cohort with access to foundational knowledge, a network, and the capital needed to excel in business," said Hughes.
In addition to the two-day intensive in-person session, the course also includes twice-a-week virtual training sessions, providing robust tools to catapult minority owners to the next level.
The BCB Mastermind program concluded it's multi-city cohort based program in Tampa in October, but also hosted cohorts in Boston, Chicago and Denver, helping BIPOC cannabis entrepreneurs around the nation gain access to capital, knowledge and political power through organizing, mentoring and training.
Rae Gartino is the Chief Revenue Officer of Black Buddha Cannabis, a Black and woman-owned and led cannabis wellness brand. Gartino is a participant in the Tampa cohort because she and her brand are continuously looking for ways for more representation in the industry.
"The system is not set fairly right now," said Gartino. "I was one of the very few African-American women in the Florida landscape when I started in this industry, so for me I know what it feels like to be in a predominately white, male system. I think it definitely needs to be opened up to people of color, all colors, that can advocate change because it can't be something that's for us, by us, if we are not represented in that equation."
The program has seen great success too, with participants like Nike John from BCB's Boston cohort, who has since founded Boston's first Black female-owned cannabis dispensary.
Bridging the Social Equity Gap Across States
Even in states like Massachusetts, where social equity provisions have been implemented, major barriers for minorities entering the cannabis business remain. Leafly issued a report this year that showed Massachusetts was significantly worse than national averages in Black ownership — only 1% of the Cannabis retail outlets are Black owned. But those effected by criminalization of marijuana are significantly larger numbers – Leafly also cites a stat that shows that Black Massachusetts residents were 4 times more likely to be arrested for marijuana than white residents, despite equal consumption rates.
Compare that to Florida, which offers no social equity program to benefit medical cannabis licensees who have been disproportionately harmed by cannabis prohibition.
"In states like Florida, it is very difficult for minority entrepreneurs to enter the cannabis market, even indirectly through ancillary businesses, but this certainly isn't a Florida problem alone. We're seeing major barriers for BIPOC entrepreneurs in states with and without formal social equity programs," said James Jackson, Senior Director of Social Equity at Parallel. "The point is, while there is a lot more that the state and federal government can do, we've got to pick up the slack and find ways to get more minority cannabis businesses on the pathway to success."
A Whole New Landscape
November marks the 10-year anniversary since Colorado and Washington became the first two states in the country to legalize recreational cannabis. In that time, the industry has changed dramatically, as has public opinion about marijuana.
By 2030 the cannabis industry is projected to be a $135 billion business. Just last month, President Joe Biden issued an executive order pardoning all prior federal offenses of marijuana possession. At the same time, efforts continue to push for the legalization of recreational states in more states, including Florida.
"Minorities played a key role in building this market long before it became the billion-dollar industry it is today," said Myá Nuñez, a Tampa cohort participant who is seeking to start a dispensary in Shreveport, Louisiana. "Legacy operators cultivated this, but we've been shut out of something we helped create. It's time we change the trajectory."
Photo-Tampa
Tampan Scheril Murray Powell is the founder of Cannabis non-profit, Justus. She is see here on the BCB Mastermind Cannabis Cultivation Tour in Wimauma Florida.