Swearing In Ceremony – Councilman, James "Alex" Goins City of Cocoa District 1
1 min read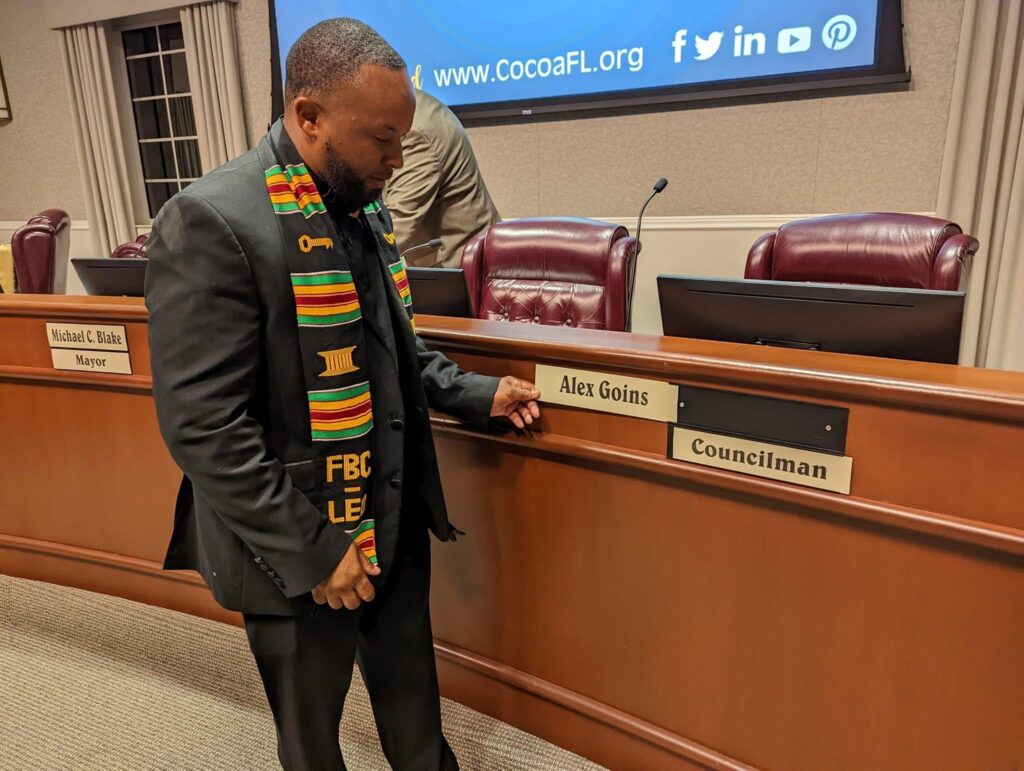 By: Sonya Mallard
Commitment
Loyalty
Tenacity
Those are a few words that comes to ones mind when speaking about Councilman, Alex Goins.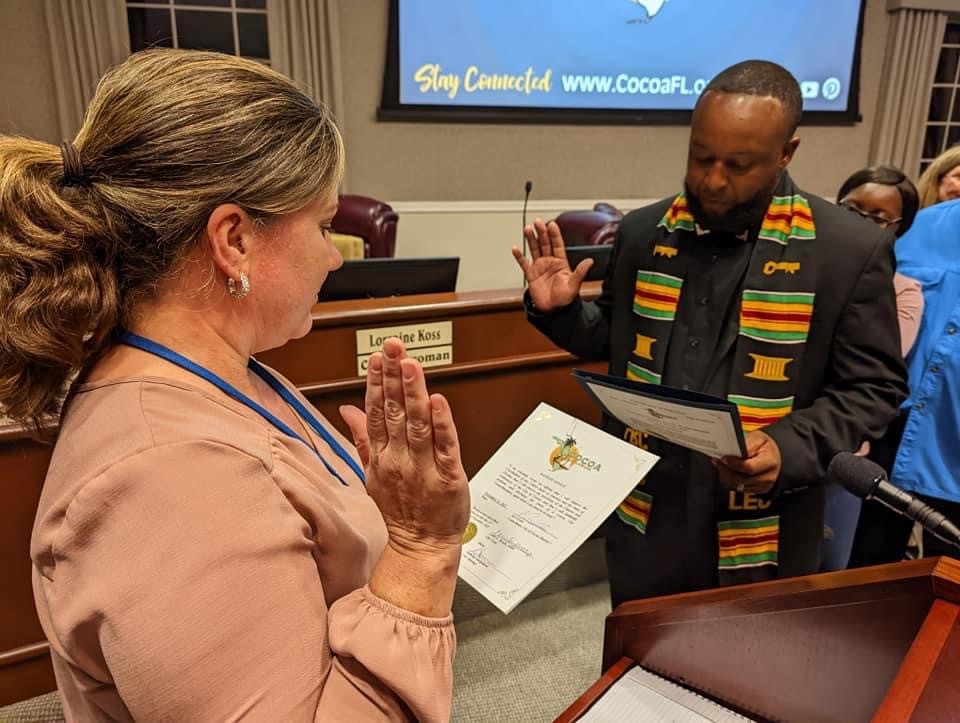 District 1 Cocoa City Councilman Alex Goins a graduate of Rockledge High School, and who also attended Bethune Cookman University for Business Education, was first elected to the Cocoa City Council in November 2018. However, Monday, November 21st he was sworn in for another four years after beating challengers Ed Green and Demetrius Thomas. Goins received 51.06% of the vote. District 1 included the Cocoa Village area, along with the Diamond Square District neighborhoods around State Road 520 west of U.S. 1.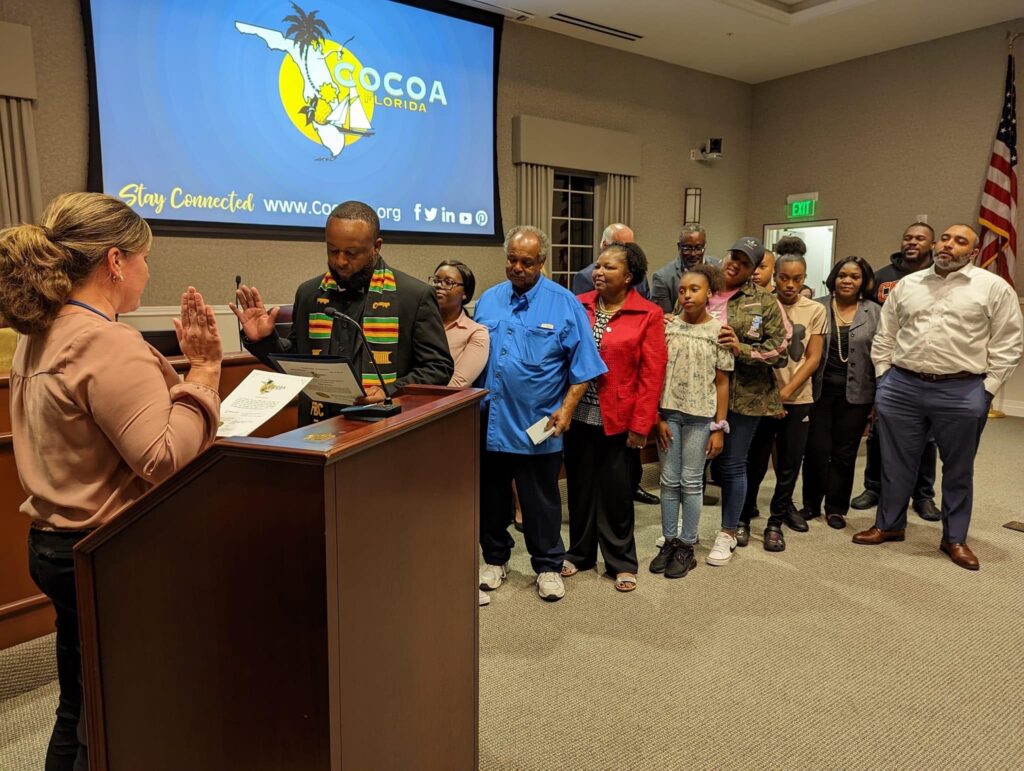 Cocoa District 1 City Councilman, Alex Goins has passion for serving and volunteering in the the community, and for many who are aware of who he is understands this. Goins is a proud man who is a husband, father, son, brother, and mentor to many, but who have always had a passion to serve and volunteer in his community just as his parents, James and Betty Goins, had volunteered their time for many years to various community organizations.
Alex Goins is a man who is on a mission. He is impacting and not only changing lives, but communities one day at a time.