Book Signing by Local Author, Dr. Vernessa Garland
2 min read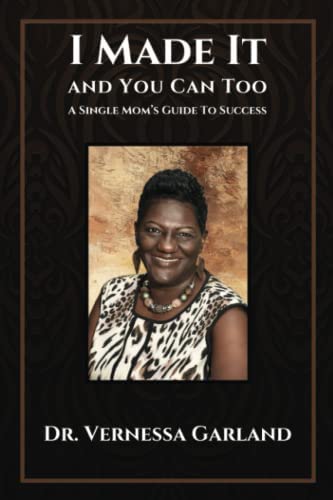 By: Sonya Mallard
She was born and raised in Mims, Florida and education was always her passion. Let me introduce to you, Dr. Vernessa Garland. Author, Mother, Minister, Preacher, Teacher, Woman of God who is doing mighty works to help change people lives.
She is on a mission as an Author of her new book, "I Made It And You Can Too". I Made It And You Can Too is a true story of how she went through life changes and challenges, but by the grace of God she made it. She is a living testimony about how God worked things out for her good, and her book will encourage you to pray, press, push and praise your way through every obstacle you could every face. Whether you're a man, woman, boy, girl, married, single, young or old…these same principles can be applied to your life. You will win, so pray, trust, believe and have faith in JESUS and watch Him move on your behalf! Dr. Vernessa Garland believes and stand on the word of God.
Her book was written to encourage, and help you find strength in your weakest hour, and teach you how to trust, believe, and have faith in God Almighty and just know that you too will win.
Her book signing is scheduled for December 17, 2022 at Barnett Park (Marlon Room #4), 4801 W. Colonial Drive, Orlando, Florida. If you have any questions, please contact Dr. Vernessa Garland at 407-732-0550 or email her at weewin022@gmail.com.
About Author