Garland: Justice Dept.'s civil rights work is key priority
1 min read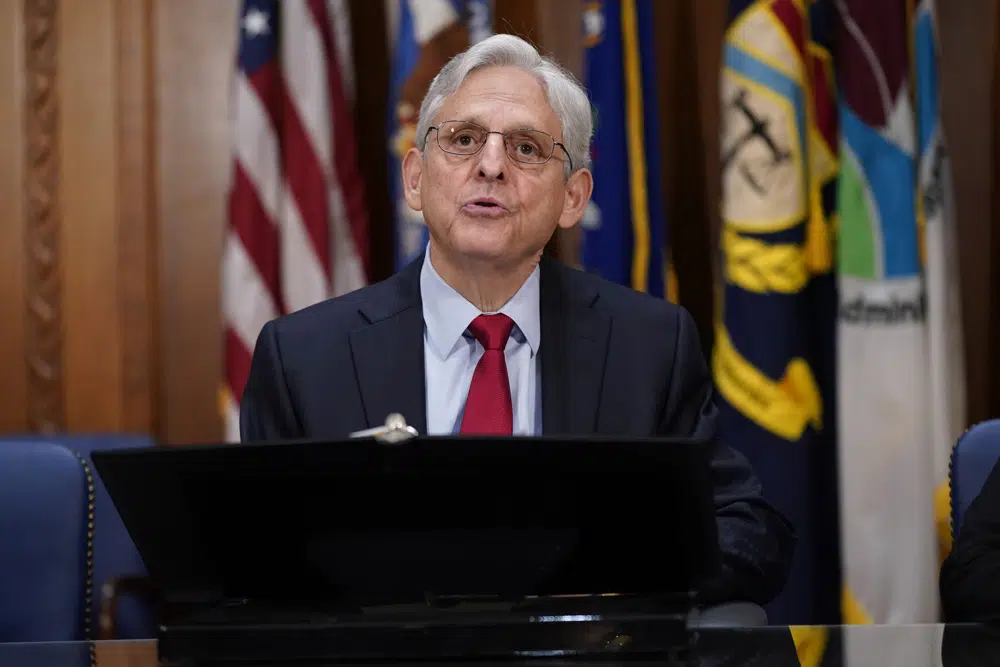 By LINDSAY WHITEHURST
The early work of the Justice Department's civil rights division meant confronting white supremacists who were intimidating Black voters, and 65 years later, its work is just as urgent amid a surge of hate crimes in the U.S., Attorney General Merrick Garland said Tuesday.
"Now more than ever, protecting civil rights is the responsibility of every Justice Department employee every single day," Garland said as he marked the division's anniversary. "Protecting civil rights is our responsibility because it's the right thing to do."
Hate crimes in the U.S. rose to the highest level in more than a decade in 2020, and on Tuesday a gunman was charged with hate crimes in a mass shooting at a Colorado LGBTQ nightclub. That case came a week after another mass shooter pleaded guilty to targeting Black shoppers at a Buffalo supermarket. Payton Gendron is also facing separate federal charges in the New York slayings, filed with help from the Justice Department's civil rights prosecutors.
"We will not tolerate the resurgence of hate. We are fighting it with every tool we have," said Assistant Attorney General Kristen Clarke. A longtime civil rights lawyer, she is the first Black woman to head the division and oversaw its part in the conviction of three Georgia men in the chasing and slaying of Ahmaud Arbery.