Black voters key to Florida Democratic rebound
2 min read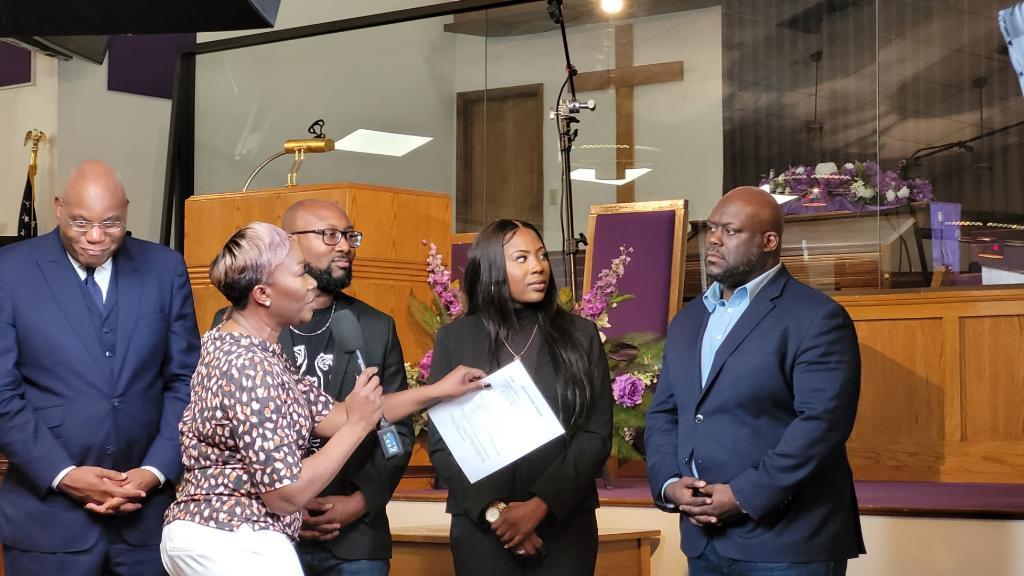 FDP Chair Candidate says Party can't ignore anymore
Hoye blasts the Governor's Black assault on THE REIDOUT.
by Sheila James
Tallahassee, Fl—Rick Hoye returned to Bethel Missionary Baptist Church in Tallahassee after a long day of prayer, marches, and a rally with the Rev. Al Sharpton. Hoye is running to be chair of the Florida Democratic Party. He was the only candidate to participant in those events that blasted Governor Ron DeSantis for his removal of Black history from public school and Advanced Placement curriculum.
Hoye said the absence of the other candidates speaks to the failure to recognize that Black Floridians are being brutalized by Governor DeSantis. He adds that, the Black attacks of the Trump acolyte have been the primary focus of the governor's agenda. That evening Hoye appeared on MSNBC's THE REIDOUT. Joy Reid, the popular talk show host asked him why he was running to lead the battered FDP. He said, "One reason is because Ron DeSantis is a repeat offender of Black Floridians. The other reason is because Floridians don't deserve a stunt man for governor."
Black voters make up a third of the FDP and Hoye says the party has failed to put the time or resources into the community beyond a few months before election day. "Democrats can't win without the Black vote. Just ask President Joe Biden. We can't expect them to turnout if we're not paying attention. This must be a consistent effort that becomes part of the overarching campaign," Hoye said.
Hoye says the glaring failure to properly engage Black Democrats is among a host of basic Party
strategic plans that have evaporated. "Not even a ground game in the South Florida strongholds of Dade and Palm Beach counties. My county, Broward County survived the Republican onslaught. We did the work alone." Hoye is currently the Chairman Broward County Democratic Executive Committee.