Viola Davis Reaches EGOT Status With a Grammy Win
1 min read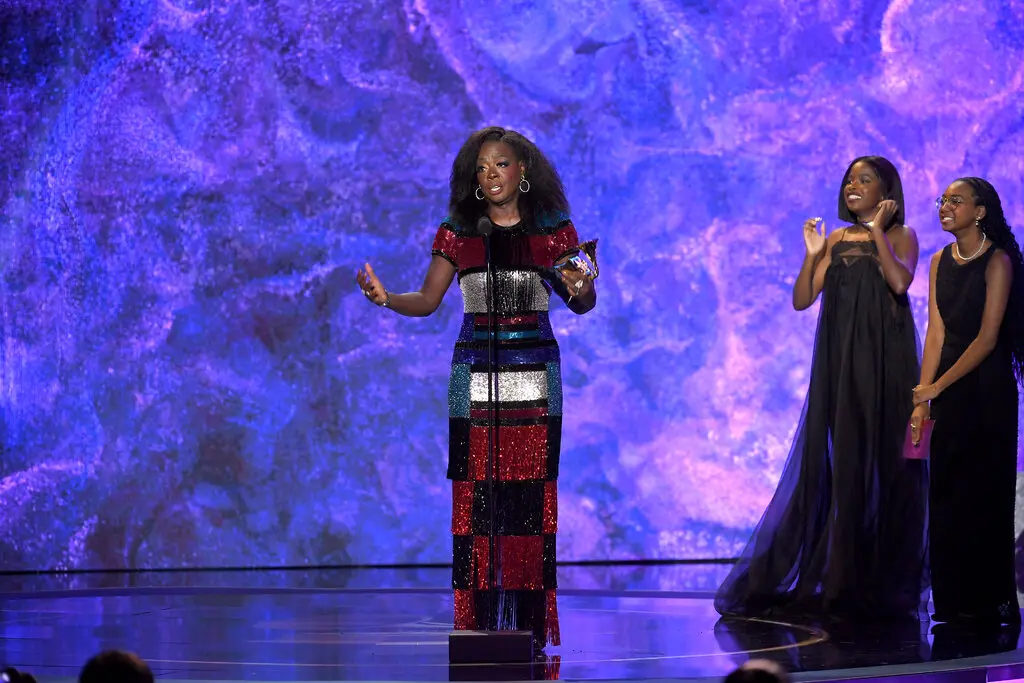 By Maya Salam
The actress picked up her trophy for best audio book, narration, and storytelling recording at the event's preshow ceremony 
Viola Davis achieved a rare distinction during the Grammys preshow on Sunday, becoming the 18th person to join the EGOT club, an acronym for those who have won an Emmy, a Grammy, an Oscar and a Tony.
At Sunday's ceremony, she secured the feat with her first Grammy Award — for the audiobook of her memoir "Finding Me," in the best audio book, narration and storytelling recording category. It was also her first nomination.
"I wrote this book to honor the 6-year-old Viola," Davis, 57, said at the podium. "To honor her life, her joy, her trauma, everything. And it has just been such a journey. I just EGOT!"
In 2015, Davis won the Emmy for best lead actress in a drama for her role in the ABC series "How to Get Away with Murder"; in 2017, she won the best supporting actress Oscar for "Fences," the Denzel Washington-directed film, written by August Wilson, based on Wilson's 1985 play; and she's won two Tony Awards, for "King Hedley II," in 2001, and "Fences," in 2010.
The last star to earn the EGOT was Jennifer Hudson in 2022, after she won the Tony Award for co-producing the musical "A Strange Loop."