Army removing Confederate name of Virginia fort to honor Black heroes
2 min read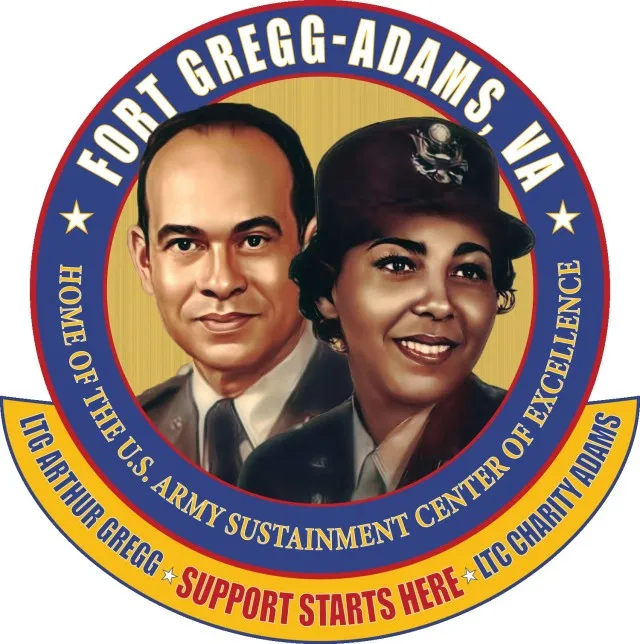 by NNPA Newswire Senior Correspondent Stacy M. Brown
Fort Lee, Virginia, named in honor of Confederate General Robert E. Lee, will take on a new name that honors two Black Army trailblazers.
The fort will honor Lt. Gen. Arthur Gregg and Lt. Col. Charity Adams, the U.S. Army said in a statement on Tuesday, April 25.
A redesignation ceremony is planned for Thursday, April 27, honoring the two Black officers whom officials said excelled in the field of sustainment and made significant marks in U.S. Army history.
Lt. Gen. Gregg rose from the rank of private to three-star general during his military logistics career, which began just after WWII and spanned nearly 36 years, the release noted.
Gregg, 94, will be the only living person in modern Army history to have an installation named after him.
Lt. Col. Adams was the first Black officer in the Women's Army Auxiliary Corps – later known as the Women's Army Corps – in World War II and led the first predominately Black WAC unit to serve overseas: the storied 6888th Central Postal Directory Battalion.
"We are deeply honored to have Lt. Gen. Arthur Gregg and Lt. Col. Charity Adams as the new namesakes for our installation," Maj. Gen. Mark Simerly, commanding general of the U.S. Army Combined Arms Support Command and senior commander of Fort Lee, stated in the release.
Officials said the post is one of nine Army installations being redesignated in accordance with Defense Department-endorsed recommendations from the congressional Naming Commission to remove the names, symbols, displays, monuments, and paraphernalia that commemorate the Confederate States of America or those who voluntarily served under the C.S.A.
Congress directed the formation of the Naming Commission in the 2021 National Defense Authorization Act and charged it with providing these recommendations.
The Commission issued its three-part report to Congress in the summer of 2022. Secretary of Defense Lloyd J. Austin III accepted all the Commission's recommendations that September.
On Jan. 5, 2023, William A. LaPlante, the Undersecretary of Defense for Acquisition and Sustainment, directed all Department of Defense organizations to begin implementing those recommendations.
"The Naming Commission sought to recommend names that are 'inspirational to the Soldiers and civilians who serve on our Army posts, and to the communities who support them,'" Simerly stated.
"They delivered exactly that with these two inspiring leaders and their tremendous accomplishments – from World War II through the Cold War – speak to the important history of this installation and to the courage, dignity, and devotion to duty that we strive to instill in every Soldier training here at the home of the Army Sustainment."
About Author