High blood pressure plagues many Black Americans. Combined with COVID, it's catastrophic
2 min read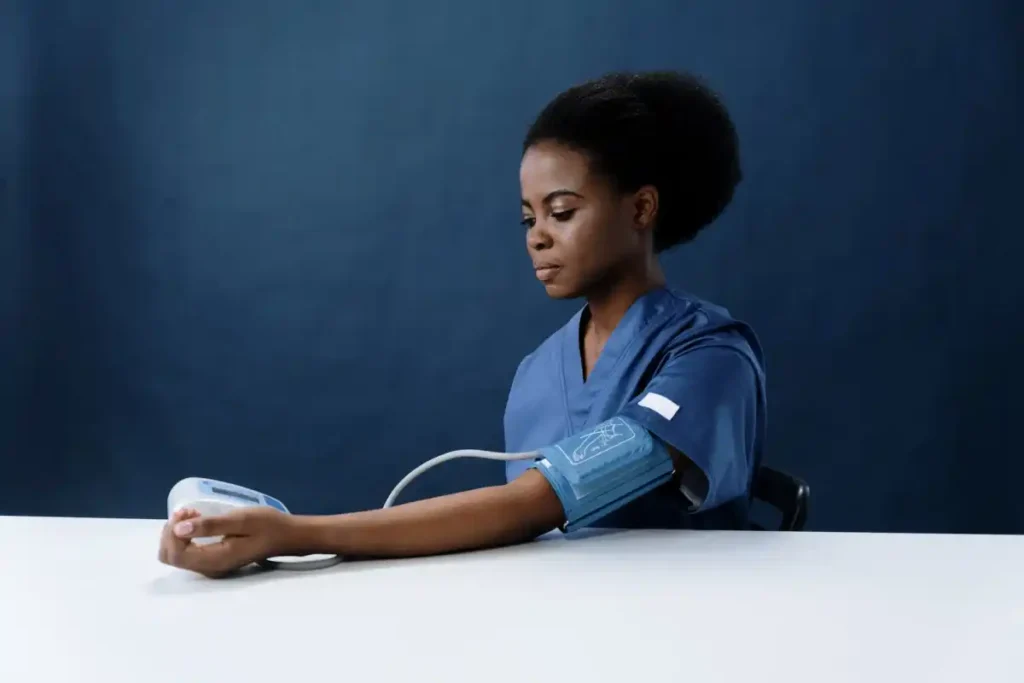 by KAT STAFFORD Associated Press
Charles Thomas was unwell but he had no time for rest.
He was on the cusp of a management promotion and a move to Florida to begin a new chapter that would alter his family's financial future and break the cycle of generational poverty.
Yet, as his family's prospects improved, concerns about his health grew.
A severe bout of COVID-19 left the 52-year-old weak and in recovery for weeks. His wife, Melanese Marr-Thomas, worried he was pushing himself too hard to get back in the swing of things. Charles was a big man at 6 feet tall and 300 pounds. He struggled for years to get his weight under control.
Later in life, that struggle gave way to high blood pressure and a medley of medications.
In a nation plagued by high blood pressure, Black people are more likely to suffer from it — and so, in the time of COVID-19, they are more likely than white people to die. It's a stark reality. And it has played out in thousands of Black households that have lost mothers and fathers over the past three years, a distinct calamity within the many tragedies of the pandemic.
It has devastated families like the Thomases of District Heights, Maryland.
Charles had an intense fear of hospitals, needles and doctors, partially because they had, in the past, brushed aside his concerns. He felt doctors were quick to blame any ailments solely on his weight, but slow to listen to his symptoms or examine other causes. He eventually gave up on seeking medical care for a long time because he was tired of feeling judged.
His family had recently found a Black doctor who, for the first time in his life, made Charles feel comfortable and most importantly, heard.
"He knew he needed to take better care of himself so we were trying to change his diet and be more active," Melanese said. "His blood pressure was beginning to come down."
But then, COVID intervened.
About Author