Sha'Carri Richardson wins women's 100 meters in world championship-record 10.65 seconds
3 min read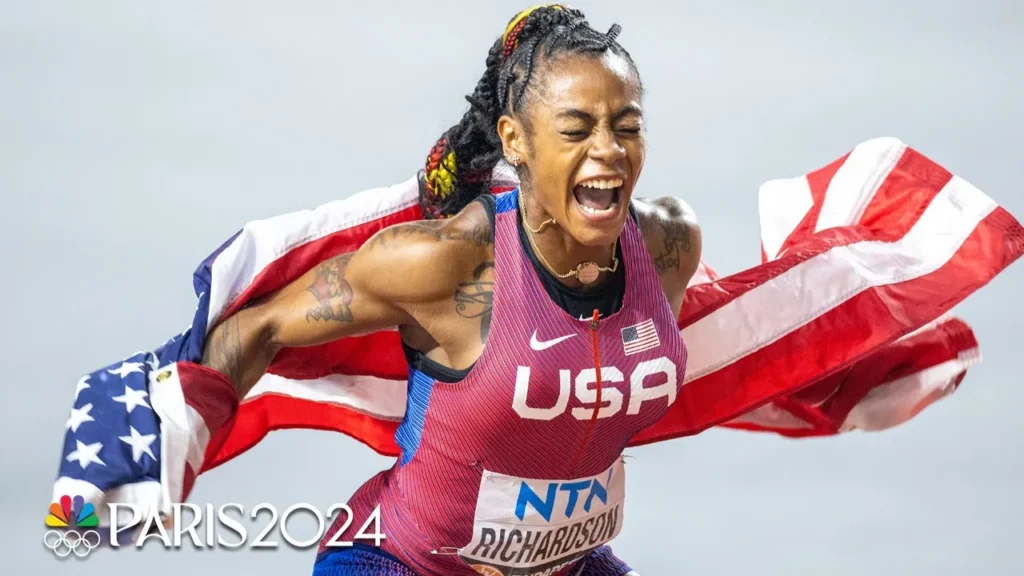 For Ebony NewsToday
Draped in the American flag, Sha'Carri Richardson stood late Monday night in Budapest, Hungary, a few meters beyond where she had just blazed through the finish line of the women's 100-meter final at the world championships. Her gaze was set on the scoreboard high above the stadium.
Richardson, 23, had appeared to already know she won as she crossed the line, pumping her arms. But it seemingly did not set in until she saw the scoreboard, with a championship-record 10.65 seconds next to her name. Richardson began to sprint backward, toward the line, as photographers encroached.
In 2021, Richardson transcended track and field's niche fandom by winning the U.S. Olympic trials with speed, an auburn-colored weave and an outspoken personality, only for her berth in Tokyo rescinded because of a marijuana violation. In 2022, her comeback tour did not even advance past the semifinals of the U.S. championships.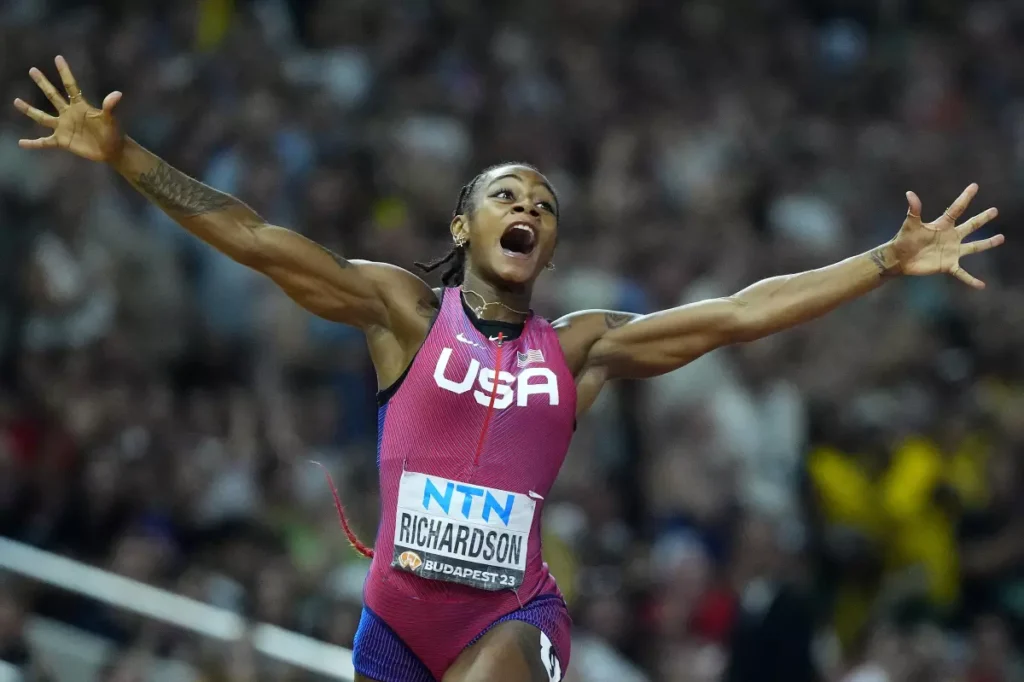 In 2023, competing in her first world championships, she earned the title as Fastest Woman in the World. The victory finally delivered on her world-class potential that had been held back, she said in May in Los Angeles, often because "it just was me that was standing in my way." And her performance backed up her preferred line she has repeated while describing herself this year that "I'm not back, I'm better."
Better, on this night, than any other sprinter over 100 meters, including a field featuring some of the fastest women in history headlined by Shelly-Ann Fraser-Pryce, 36, who entered the final as a sprinting legend. She earned bronze, in 10.77 seconds. Her Jamaican teammate, Shericka Jackson, was the favorite, but settled for silver, in 10.72.
"The difference between now and then is just, like I said, I've been whole with myself," Richardson told reporters in Budapest after the race. "I've been able to, like I said, stay in my faith, stay grounded, the people around me knowing to keep who around me who genuinely cares for me and who doesn't and just staying dedicated and focused, blocking out the noise, blocking out media, like yourself, and just continuing to go forward. I feel great."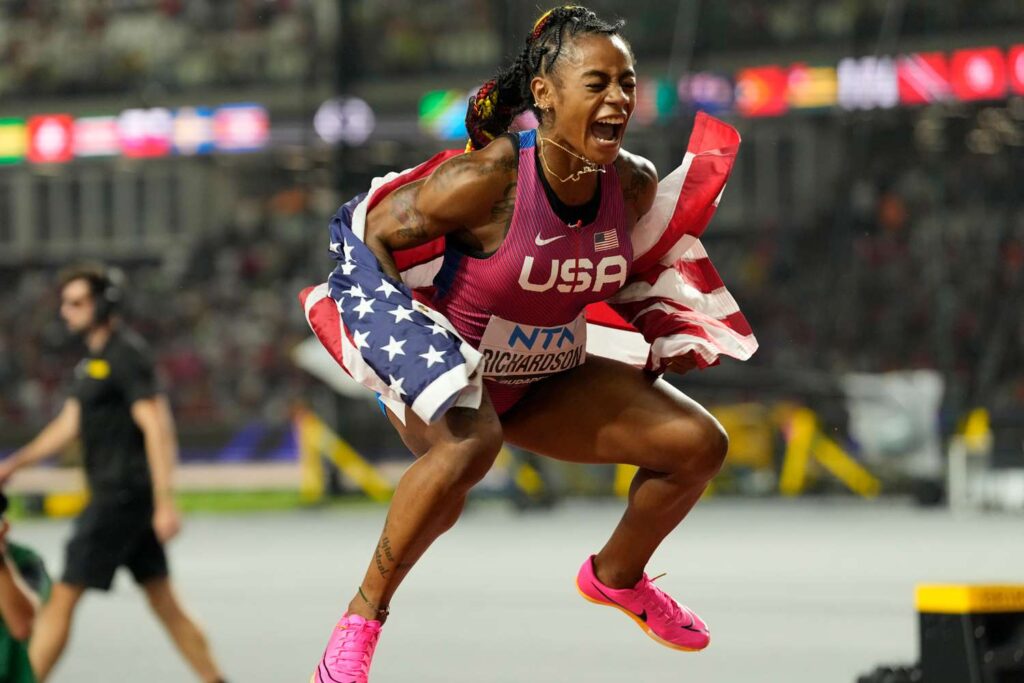 For her second consecutive race of the day, Richardson overcame a slow start to storm to the finish and bring to a close one of the most anticipated finals of the entire championships. Fraser-Pryce entered having won world championships in 2019 and 2022 and as a five-time world champion at 100 meters a feat made more striking given no other woman in history had won more than two.
The field also included Jackson, last year's silver medalist whose 10.65 clocking in July was this year's fastest in the world; Great Britain's Dina Asher-Smith, the silver medalist in 2019; and Ivory Coast's Marie-Josee Ta Lou, who had claimed silver and bronze medals in previous championships. The three Americans who qualified could not match such credentials, but their speed made each a threat, headlined by Richardson, who owned four of this year's seven fastest times.
Richardson won her first-round race easily Sunday, but a slow start in her semifinal Monday didn't allow her to automatically advance for the final, requiring her to wait out the final results to know whether her semifinal time would qualify.
In the final, she raced in lane nine, with the eight other finalists all to her left. When she hit the line all eight, and her last two tumultuous years, were behind her.
About Author