U.S. sends hundreds of ventilators to Florida as Covid surge continues
2 min read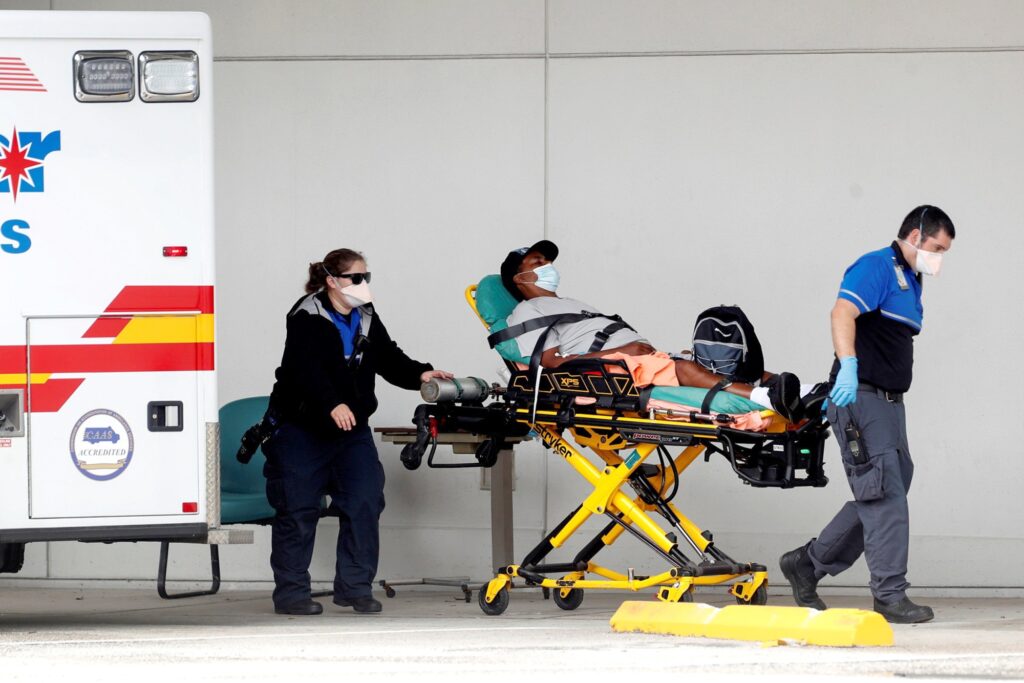 As of Tuesday, 14,787 people were hospitalized, 145 percent more than during the state's previous peak in July 2020, a state hospital group said.
Paramedics transport a patient to the emergency room at Morton Plant Hospital during a coronavirus outbreak Aug. 3 in Clearwater, Fla.Octavio Jones / ReutersAug. 10, 2021, 6:24 PM EDTBy Shannon Pettypiece
WASHINGTON — The federal government has sent hundreds of ventilators and other equipment this week to help Florida respond to a record number of Covid hospitalizations.
The devices, which came from the federal government's Strategic National Stockpile, included 200 ventilators and 100 smaller breathing devices and related supplies, said an official of the Department of Health and Human Services.
A record number of people have been hospitalized in Florida in a surge of Covid infections being driven largely by the unvaccinated, public health officials have said.
On Tuesday, 14,787 people were hospitalized for Covid-19, 145 percent more than during the state's previous peak in July 2020, according to the Florida Hospital Association. Nearly 90 percent of the state's intensive care beds were in use, and 85 percent of all patient beds were filled, the group said.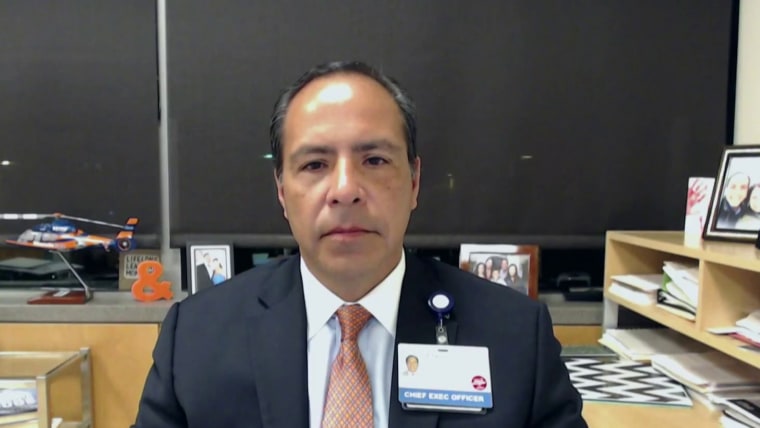 "There is this rapid, accelerated rise that is unprecedented," University of Florida Health Shands CEO Ed Jimenez said on MSNBC. At his hospital, 90 percent of the patients are unvaccinated, he said.
Local and state health officials request equipment from the stockpile.
Recommended
Gov. Ron DeSantis said he was unaware of the federal allocation when he was asked about it Tuesday by WPLG-TV of Miami, which first reported on the ventilators.
"I have not heard about that, so I have to check to see if that's true or not," he told the station. "I would honestly doubt that that's true, but I'll look. We have a lot of stuff that we stockpiled over the last year and a half through the Department of Emergency Management. I have not had any requests across my desk. I haven't been notified of that."
DeSantis has been in a sparring match with the Biden administration in recent days over his implementation of a ban on mask requirements. President Joe Biden said Tuesday that the administration is looking into whether any federal action could allow Florida schools to require masks.
Last week, DeSantis alleged that Biden's immigration policies had led to the wave of Covid infections, not low vaccination rates.
About Author