Black History is Wellness with Dr. Tyreese R. McAllister
1 min read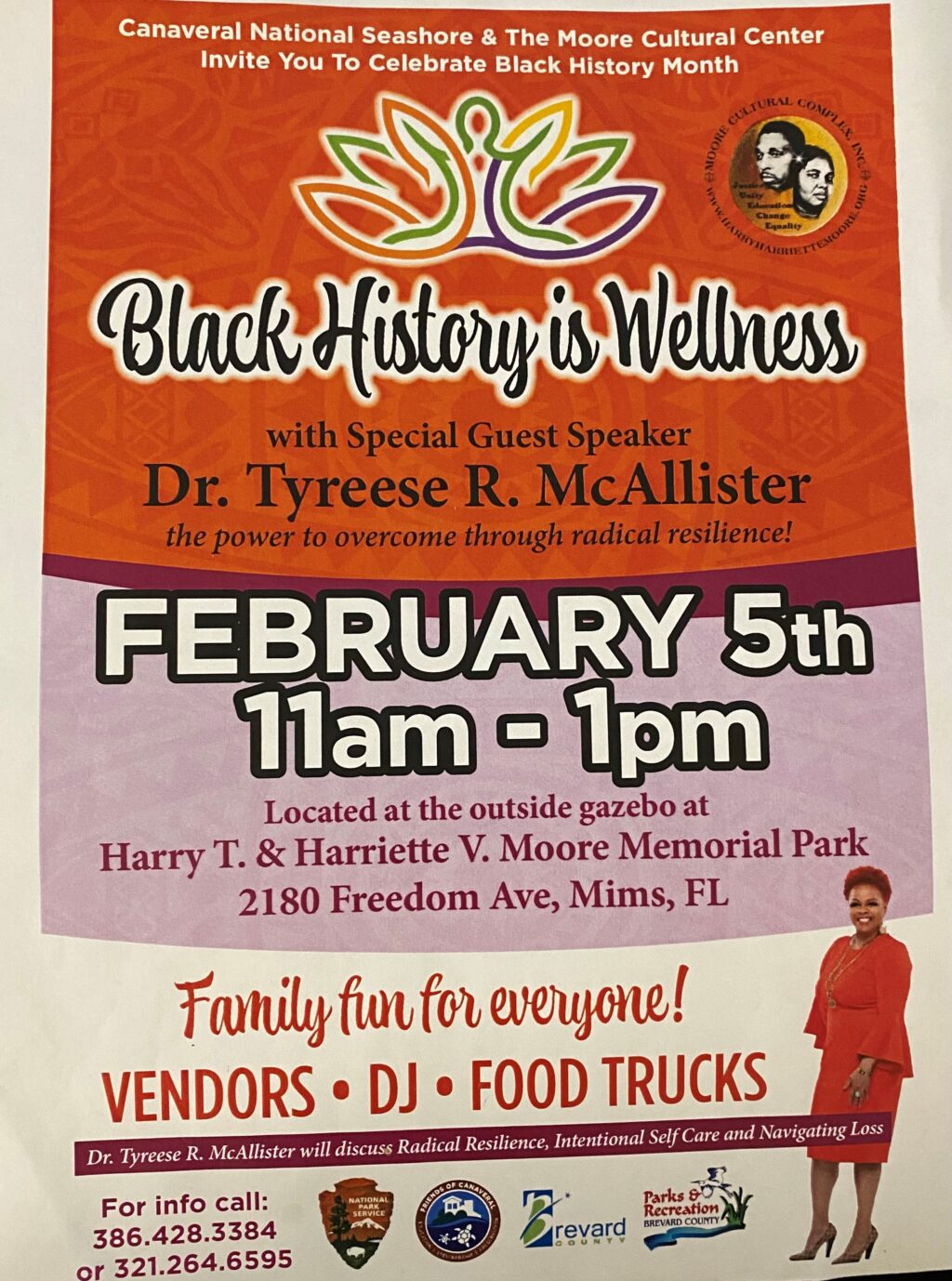 Canaveral National Seashore & The Moore Cultural Center and Museum/The Moore Cultural Complex, Inc. invite you to Celebrate Black History Month on Saturday, February 5th at 11am – 1pm at the Harry T. Moore Cultural Center, 2180 Freedom Avenue Mims, Florida.
The event will take place outside under the gazebo with family fun for everyone. Vendors, DJ, and Food Trucks will line the 12 acre park, as Dr. Tyreese R. McAllister will discuss Radical Resilience, Intentional Self Care and Navigating Loss.
Dr. Tyreese R. McAllister has over 25 years experience in the field of emergency mental health, helping individuals experiencing crisis and/or traumatic events to recover and overcome through radical resilience.
Honorary Doctorate in Leadership
Doctorial Candidate – Psychology, University of Arizona
Master's degree in Counseling Psychology and a postmaster's certificate in Addictions Counseling from Johns Hopkins University
Certified Sex Offender Treatment Professional
Certified Clinical Trauma Specialist
Various other certifications and has extensive forensic and Disaster Preparedness, Recovery and Response training and experience
Glambitious Magazine Awards Mental Health Advocate of the Year
Member of Delta Sigma Theta Sorority Inc.
LICENSED COUNSELOR/THERAPIST/AUTHOR/SPEAKER/COACH/ADVOCATE/MOTHER/WIFE/FRIEND
About Author