The Man, The Myth, The Legend….Richard "Dick" Blake
2 min read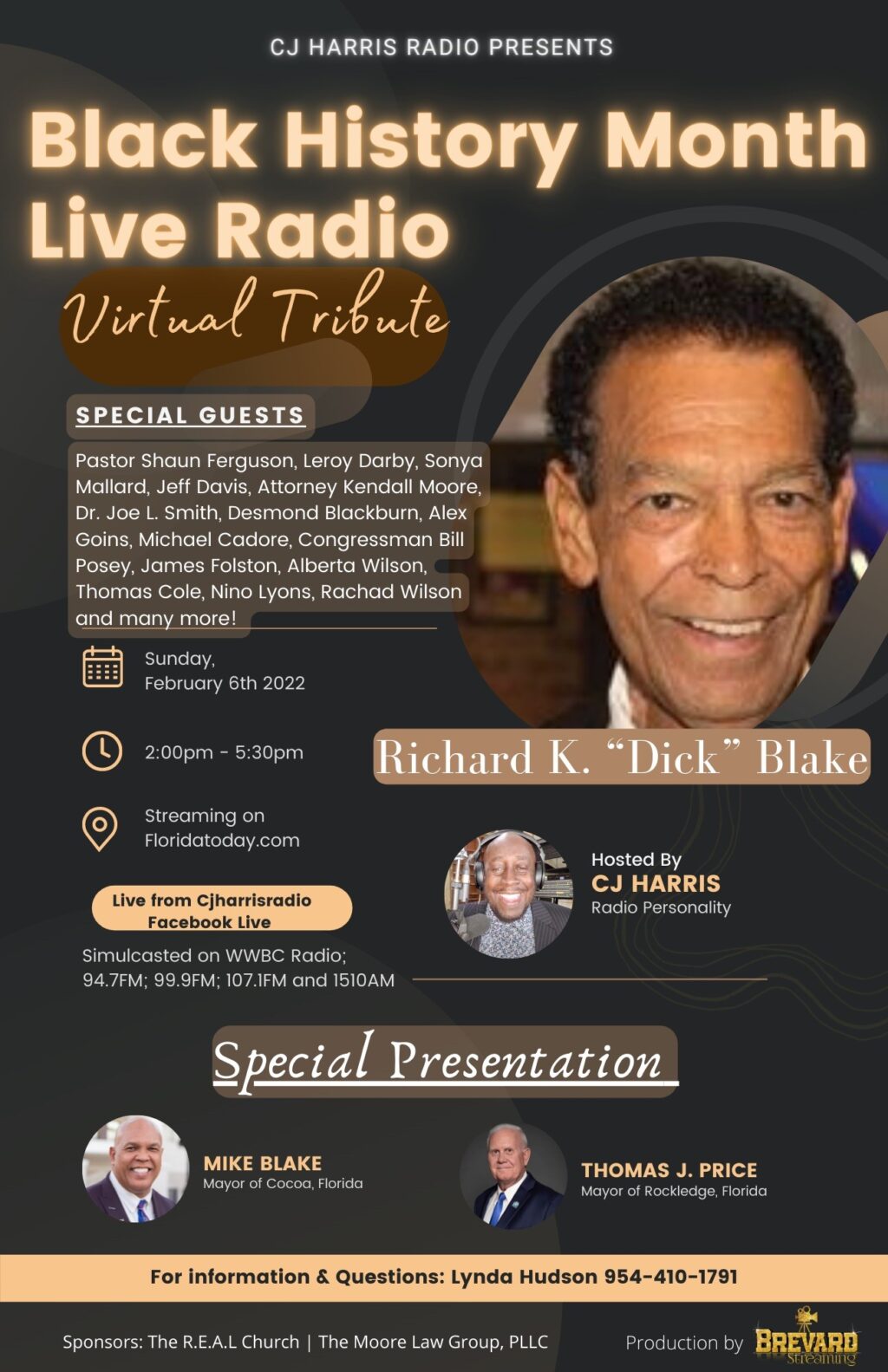 by: Sonya Mallard
Over the last decade, social activism has been on the rise. People from all walks of life continue to gather, organize, and protest against injustices and oppression. From grassroots activism to letter writing and petitions; from direct lobbying to litigation; from consumer boycotts to economic sanctions; from public demonstrations to civil disobedience…
The Big Show hosted by CJ Harris Radio will kick off Black History Month 2022, and Honor Richard K "Dick" Blake, First African American Principal in Brevard County and the grandson of former free slaves and life-long resident of Rockledge. The Big Show hosted by CJ Harris Radio is Highlighting and Honoring The Man, The Legend, and The Myth. The radio tribute and zoom event will take place on Sunday, February 6, 2022 at 2:00pm-5:00pm.
The Big show is simulcasted on WWBC in Brevard County on 94.7FM and 1510AM in Cocoa/Cocoa Beach Florida;99.9FM in Cocoa/Titusville Florida; and 107.1 in Melbourne/ Palm Bay Florida. The radio simulcast live feed will be streamed on FloridaToday.com, so come on out and join us virtually and show your love for his civil rights contributions to the City of Cocoa/Rockledge and mankind.
Surprise home visits from the Mayor of Cocoa, State Representative Val Demings, and other dignitaries will be making surprises personal and virtual tributes. The Myth, Mr. Richard K "Dick" Blake our heartfelt "thank you" for all he has done for civil rights and our community.
For additional information contact Sonya Mallard at 321-735-3208
About Author