Louisiana Governor Pardons Central Character In Historic 1896 Plessy v. Ferguson 'Separate But Equal' Case; Descendant Says 'A Truly Blessed Day for My Ancestor'
1 min read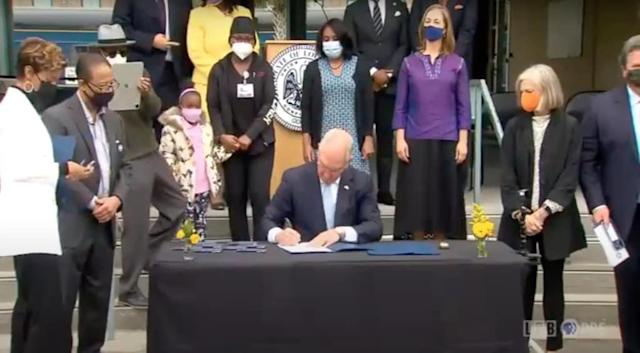 By: Nicole Duncan-Smith
In 1954, Plessy v. Ferguson was overturned by Brown v. Board of Education of Topeka, where the Supreme Court ruled that separate accommodations based on race were, in fact, unequal and therefore unconstitutional.
Plessy died in 1925 with this conviction still on his record.
Phoebe Ferguson, a descendant of New Orleans jurist John H. Ferguson, the judge that ruled against Plessy, said, "This doesn't erase the wrong. We can't undo the wrongs of the past, but we can learn from them and keep them from happening in the future."
One relative who attended the ceremony was Keith Plessy and he said it was "truly a blessed day for our ancestors … and for children not yet born." His great-great-grandfather was Plessy's cousin.
He said to the USA Today Network, "I just feel gratitude for my ancestor who stood up and set an example for generations of civil rights activists who would follow him."
"Sometimes I don't feel like my feet are on the ground because my ancestors are carrying me," he said. "I'm holding back tears because I'm too happy to cry."
Both Keith Plessy and Phoebe Ferguson have worked together to restore Homer Plessy's legacy and in 2009 unveiled a plaque at the former site of the Press Street Railroad Yards to honestly tell the stories of both of their ancestors.