Meet Mr. Terry Spain
3 min read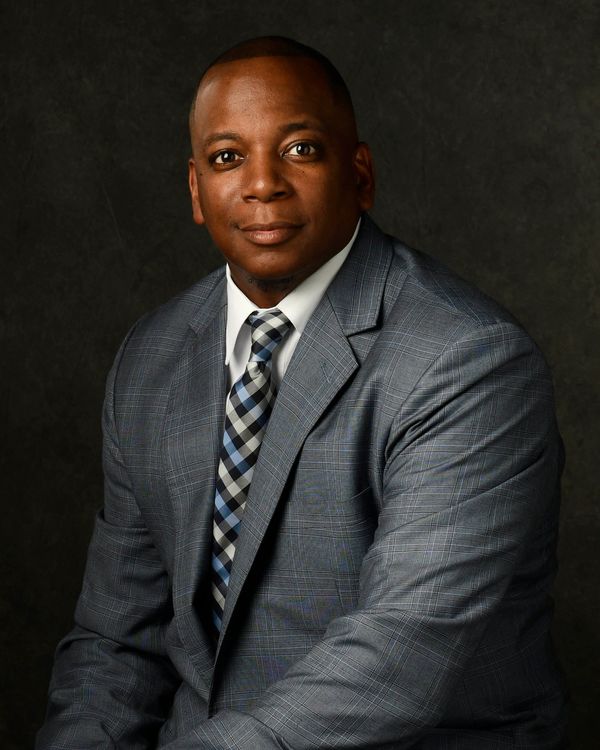 Motivational Speaker, Community Leader, and Workshop Facilitator
By: Sonya Mallard
Mr. Terry Spain is the Chief Executive Officer of Terry Spain Consulting, LLC which specializes in diversity and leadership training along with motivational speaking and team building. Before retiring from the US Navy after 21 years, Terry served as an Instructor for the Senior Leadership Development Branch at the Defense Equal Opportunity Management Institute (DEOMI) located in Patrick AFB, Florida. He has trained members of the federal government, the White House, Camp David, and the Naval Academy.
Throughout his time at DEOMI, Terry has obtained a host of credentials to include Organizational Management, Department of Defense Certified Mediator, Certified Small Group Facilitator, Diversity Trainer, Command Climate Specialist, Equal Employment Opportunity (EEO) Counselor, Certified Workshop Facilitator, and Certified Facilitator Evaluator/Trainer.
As a pillar in the community, he is an active member and serves as the Veterans Committee Chairman for the National Association for the Advancement of Colored People (NAACP) Central Brevard Branch in Florida. In 2014, Terry received the NAACP Roy Wilkins Renown Service Award.
Terry serves as a member of the Brevard County Chamber of Commerce Military Affairs Council committee and an advisor for the Bob Feller Act of Valor Foundation.

Additionally, his volunteering services include being a mentor and teaching a Life Skills course at the Brevard Regional Juvenile Center in Cocoa, Florida, and continuing his volunteer service as a mentor and trainer for the INROADS program and a Volunteer Child Advocate for the Florida Guardian Ad Litem Program.
Mr. Spain received his Bachelor's degree from Thomas Edison State University in Trenton, New Jersey, and obtained his Certificate of Mastery in Diversity & Inclusion from The Institute for Federal Leadership in Diversity & Inclusion from Georgetown University. Terry is an author and has written two books. The experiences he has attained throughout his personal and professional career has allowed him to gain in-depth knowledge relating to diversity and leadership. He is married to his wife Robin and together they have 1 child.
Mentorship is the foundation of manhood. It's through mentorship that young men can learn the ins and outs of what it means to be a responsible man. Having mentored young men for 20+ years, author and motivational speaker Terry Spain does an exceptional job guiding young men that desire mentorship in his new book, Hey Young Man!
Terry believes that to be an effective leader, you must be willing and receptive to being led. He uses anecdotes, exercises, and practical tips to encourage young men to tap into their greatest potential. While this book is written to empower young men, it's a great tool for other mentors that want to effectively lead their mentees.
After reading this book, young men and mentors can expect to: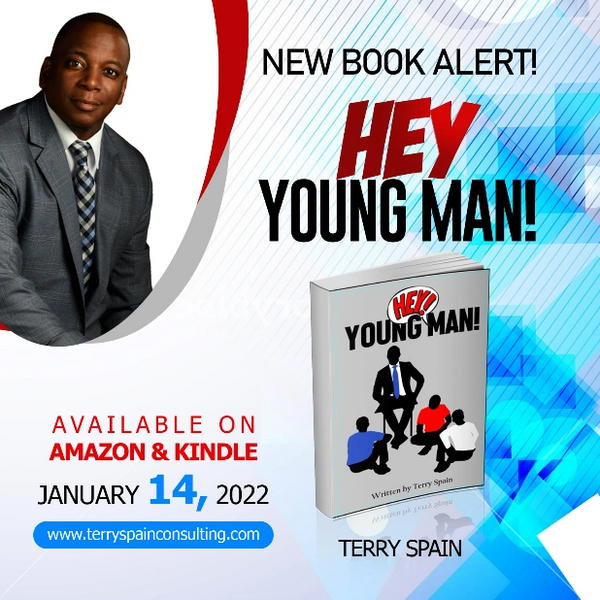 ● Discover new ways to express themselves
● Implement practical tips to encourage growth
● Learn how to verbally express themselves maturely
Terry's goal is to continue to positively impact young men, encourage them to become leaders and empower them to embrace their manhood journey.
For more information about Mr. Terry Spain, please visit his website at:
www.terryspainconsulting.com