Can 'Black Panther: Wakanda Forever' be considered for Best Picture?
3 min read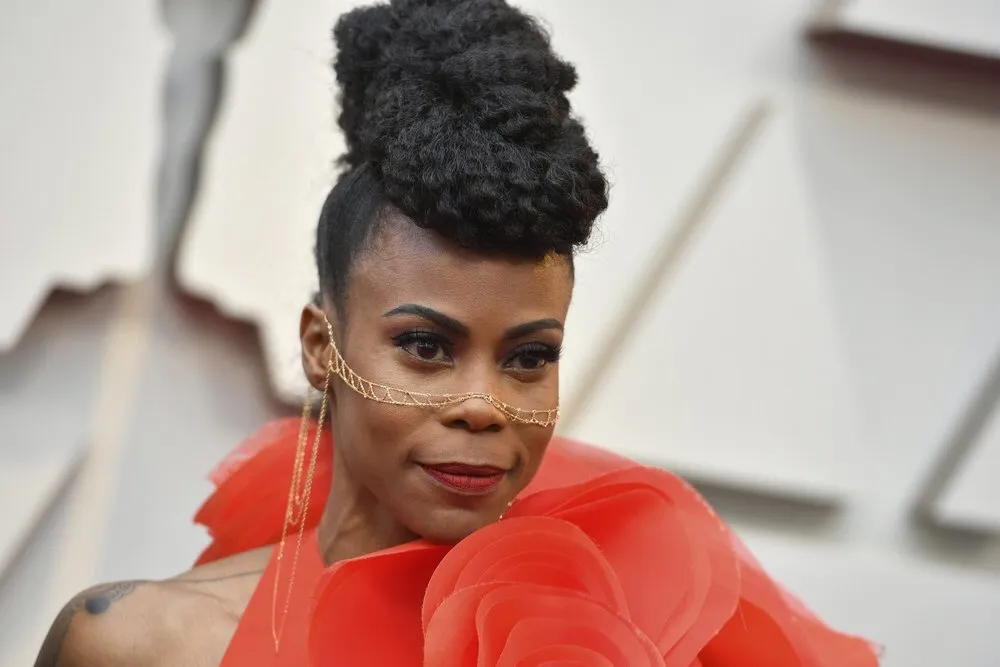 by MARGRIRA
This is the time of year that most people are concentrating on the holidays and looking towards a new year. But for me, this is the period where I watch, intensely, the movie campaigns for films that could be considered for the Oscars. The nominations will be announced Jan. 24, and the telecast will take place on Sunday, March 12.
While most film industry insiders are whimpering about the weak box office for most films, there is still a robust global audience who enjoy the entire theatrical experience. Director Baz Luhrmann's "Elvis" (Warner Bros) hit the theaters in June and at the time of filing had earned a neat $286 million globally. The moment it rolled out the critics considered it an Oscar contender.  
The little movie that could, and I predict, will dominate the nominations is A24's "Everything Everywhere All At Once" despite it being an indie film. It appears that the strategy is leaning toward a campaign that helped "Jojo Rabbit" go the distance. The other indies coming up strong are "Tár" and "Banshees of Inisherin," which is currently in limited release. I've not seen  "Tár" but I have started reading the screenplay and you can as well: https://indiefilmhustle.com/free-screenplays-download/. Indie Film Hustle provides links to most of the screenplays of films that are sharpening their Oscar campaigns. At the time of filing McDonagh's "Banshees" had earned under $10 million in domestic sales and Todd Field's drama, "Tár," which expanded to more than 1,000 theaters at the end of October, has brought in $5.1 million to date.
The question about Disney's "Black Panther: Wakanda Forever" is the same question (basically) that was presented when "Black Panther" rolled out, and that is whether "Wakanda Forever" might be nominated in the Best Picture race, since "Black Panther" was nominated there. The win for the breakthrough movie was a solid run earning them wins at the Screen Actors Guild Awards for best ensemble cast in 2019.
This film is considered a tentpole but for millions of people around the world, it's much, much more. At the time of filing the Coogler spectacular has earned $733 million (global box office) and it's predicted that it will overtake "Thor: Love and Thunder" both domestically and internationally in just a few days.
Insiders are fast-tracking Hannah Beachler for her second Oscar for her work on the second installment. 
And there is no getting around Steven Spielberg's "The Fabelmans" for a myriad of reasons. Described as a "heavy drama" it has the legacy of the director, so the only surprise would be if it's not nominated under the Best Picture category.
This year the streamers are being closely monitored. It's assumed that Netflix will be pushing for "Glass Onion" giving it a limited theatrical rollout, no doubt taking notes from the success of Apple's "CODA," which was the first feature film starring a predominantly deaf cast in leading roles to win Best Picture. The predictions for Best Picture made by Clayton Davis, Variety's senior awards editor, can be found at: https://variety.com/feature/2023-oscars-best-picture-predictions-1235306911/. I've been following him for years, he's an award-winning journalist and was selected as one of 2022's Imagen's Influential Latinos in Media, recipient of the Excellence in Entertainment Journalism Award by NALIP, and winner of a Telly Award for co-programming the inaugural Celebration of Latino Cinema for the Critics Choice Association, where he is a board member.