Columbia University program gives low-income and first-generation students a fair chance
3 min read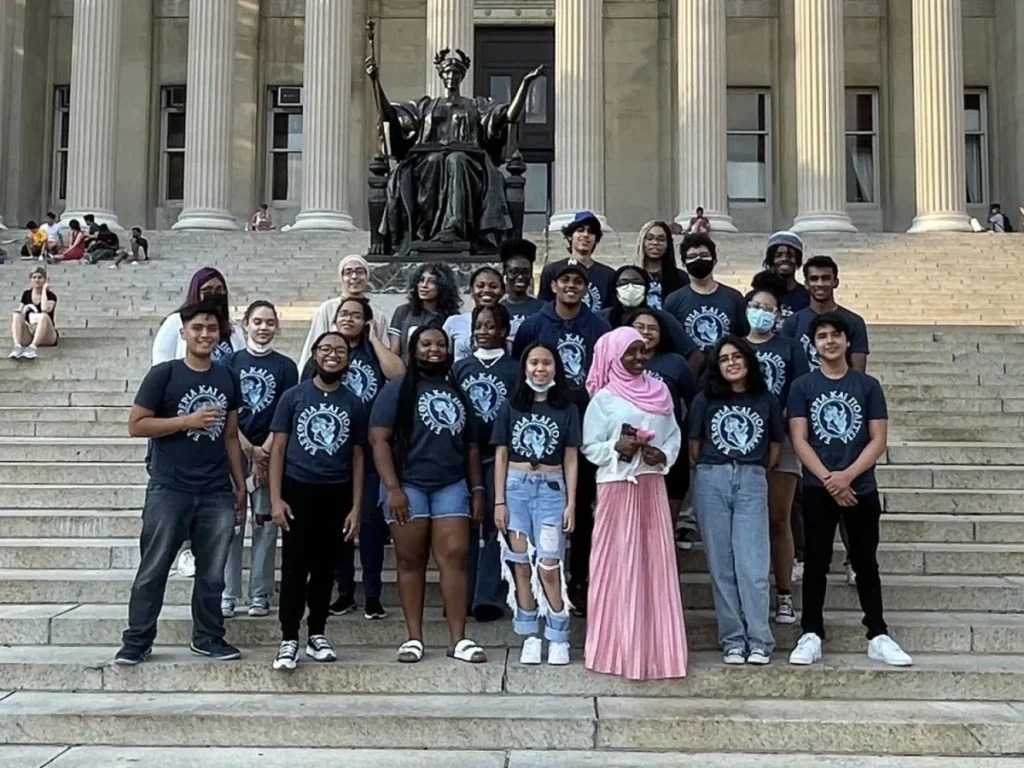 by M'NIYAH LYNN
Columbia University's Freedom and Citizenship is catered toward New York City's rising high school seniors, which are students that are entering their senior year. Even though any student can apply that meets this requirement, there is a strong preference for students that come from low-income households and those that will be the first in their families to attend college. Through the program, students are set up with opportunities to learn and grow, free of cost.
More than just a summer program, Freedom and Citizenship is broken up into three main components: the summer program in July, and the college mentoring and community projects that occur throughout the academic year.
Beginning this summer, participating students will be given $1,000 stipends.
Sage Bing is a Freedom and Citizenship student from 2021. She is a senior at Democracy Prep Charter High School who dreams of going to an HBCU. From her experience in the program, she enjoyed meeting new people and learning about things not covered in her daily curriculum.
"With opportunities like this, you have to take advantage because, in the future, you don't have them," she said.
During the summer program, students are exposed to political philosophy. The writing Bing did helped to get her out of her comfort zone. "One thing I learned was that I'm not always right. In the program, the readings and new perspectives showed me life isn't so black and white," she said.
The community projects serve to prepare students to be informed citizens. For example, Bing is currently working in a group on a project regarding mental health. Within this project, the group is trying to make a call to action by making efforts to contact an elected official, create a website and advocate for school social workers to be paid more than teachers because of having to deal with mental health "on a different level," she said.
The program began in 2009 through a partnership with Columbia's Center for American Studies and the Roger Lehecka Double Discovery Center.
Since its inception, the program has quickly grown over the last few years. The program initially had only 15 students that were taught by Roosevelt Montás, director of Columbia's Center for the Core Curriculum, according to Freedom and Citizenship's website. Now, the program has more than doubled the number of students.
"We now have up to 45 students each year and actually, we're starting a nationwide network of programs on our model," Executive Director of Freedom and Citizenship Jessica Lee said. "There will be about 20 schools this summer leading programs like ours across the country."
Lee said she spreads awareness about the program by reaching out to counselors and teachers at high schools. These schools are primarily concentrated in upper Manhattan because that is the area that Columbia University and its neighbors are in.
"Most of all, the students we talk to are interested in asking big questions and challenging themselves. They get more excited by that than when I say 'you'll get a letter of recommendation for college' or 'it'll look good on your resume,'" Lee said.
Bing has personally spoken to people at her school about joining the program. She hopes to inspire those behind her, like her brother. "There were a lot of girls, so of course, that's a good thing, but I feel like males, especially males of color, don't push themselves enough to make themselves vulnerable," she said.
Bing wants to be a therapist. She was influenced by how her mentors have made a huge effort to establish connections and warm up to students. Columbia professors teach the students in the summer, Micaela Cacho-Negrete, Freedom and Citizenship's publicist, said.
Although the application deadline has passed, students can still apply. Anyone that wants to apply now may be accepted on a rolling basis, but for a limited number of spots.
"We're looking for a certain kind of nerd," Lee said.