The Little Black Book Drive
2 min read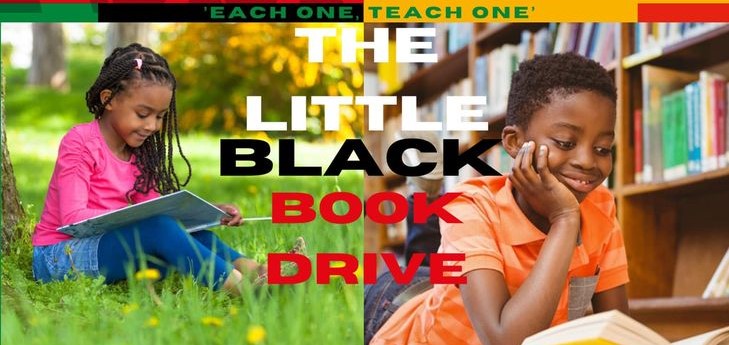 By: Jeff Gallop/Sonya Mallard
Black history is American history.
With this in mind, a small group of Brevard County media professionals joined together with the idea of putting books in the hands of our Space Coast children for the Juneteenth holiday. Our goal is to collect over 1,000 children and youth-oriented books and distribute them free during the Juneteenth weekend. Organizations, congregations, Educational groups, and individuals can participate to make this dream a reality. Whether it is Black History, a new book on social justice, a biography, business, or comics, every child deserves to read and live up to the hopes espoused by Juneteenth. Books – including ready-to-order pre-selected titles – can be purchased at Essence of Knowledge Bookstore or donated to organizers. The books will then be collected and distributed to children ages 3-to-18 on Juneteenth in Melbourne/Palm Bay, Cocoa, and Titusville. Contact Michelle Davis for suggested titles at 321-806-4766.
You can also reach out to C.J. Harris, co-organizer, at 321-290-5336 or J.D. Gallop, co-organizer for book donations. 'At least one Book one child…'*Receipts and photos of books at Essence of Knowledge bookstore available for orders over the phone.
On Saturday, June 18th in the City of Palm Bay, Cocoa, and Mims/Titusville books will be given to the Space Coast children at the Juneteenth Programs that will be taking place around town. Remember, we are giving out over 1,000 books to the children!
The Little Black Book Drive/Space Coast is thrilled to announce our partnership with the The African-American Children's Book Project, a national literacy organization. Major supporters of this initiative include the Space Coast Black Chamber of Commerce, the Evans Center, Inc., Ebony News Today, the Harry T. & Harriette V. Moore Cultural Complex, Inc., and the Melbourne-Palm Bay Alumnae Chapter of Delta Sigma Theta Sorority, Inc.
About Author