Depth of my Soul
3 min read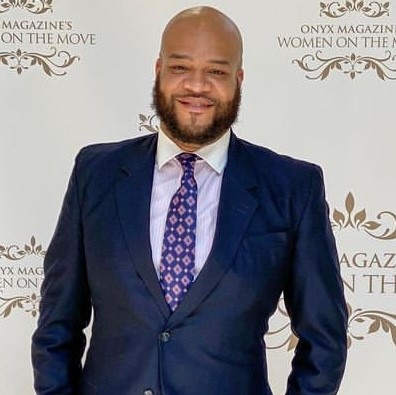 by: Theron Mallard
Have you ever sat and wondered to yourself, "I'm tired"? And you begin to realize that your tiredness is not just in your mind, it's not just physical, but it's in your soul? The question always arises what is the soul? The soul is made up of your mind, it's made up of your will, and it's also made up of your of emotions. You sit back and you absorb all the many things that life has bought; the happiness, the sadness, the trauma, the drama, and even the blissfulness of love. We have seen new births and we see the despair of death, and you wonder how you made it. How do you move forward? How do you become stronger, and what really becomes of your soul? Especially, when you have given your all and now feel exhausted!
When I reflect on the word depth, I'm reminded of its various meanings:
One defines it to be the worst part, the second definition is the middle of time such as a season, and thirdly a profound or intense state of thought or feeling. I must be the first to tell you… that there have been moments in life where all three of these definitions have engulfed me. I have found myself in the middle of the depth of sorrow. I have shivered from the coldness that shivered my bones in the middle of my winter, and I have also looked up after laying in the blackness of depression and wondering why.
I am reminded at these times of a story that I read in the Bible found in Mark chapter 5. The story talks about a man named Jairus, an important man, he was a leader of his synagogue, and the depiction of this story starts off with telling us his occupation, telling us about his authority, and telling us how society knew who he was. However, if you just go down a few lines, you will see that he seeks the attention of a man who they have been teaching against. The story goes on to say that he receives a message that his daughter has died. The fascinating part to this is that he's a leader who has a crisis. Point number one that I would like you to understand is that no matter who you are… what you do, and how much power you have. There comes a place in life where we all have a crisis.
I briefly share this story because at times in our various capacities and walks in life, we feel as if we don't know what to do, where to go, or who to talk to…because we're in a crisis. Let me take this moment to encourage you by letting you know not to be afraid of the crisis, but only believe that in the depth of your soul you going to come out!
This story continues with people being at the scene of his home already aware of the death of his daughter waiting to see his response.
Point number two, I would like to share with you is that at times in the middle of your crisis, there will be people who are watching to see how you respond. Your response cannot be made up full of emotion, acting irrational, and being immature with how you respond to your crisis. You have to understand that the bigger picture of the crisis is not just you… it's everything around you, and that depends on how you show up in the crisis.
I have recently dealt with my own crisis…death was swallowing up my loved ones …one by one, and several things was happening all at the same time. The thing that always stuck out in my mind was that no matter how tired I was in my mental capacity, in my physical strength, and my fortitude to move forward. I knew in my soul that I could make it out! Here is my last point, you have what it takes. I want you to recall that your mind, your will, and your emotions may be bruised, but it's not destroyed. You have more strength, drive, energy, balance, fight, and destiny ahead of you.
Always remember this is in the depth of your soul!