Summer STEM Academy at the East Mims Learning Center
4 min read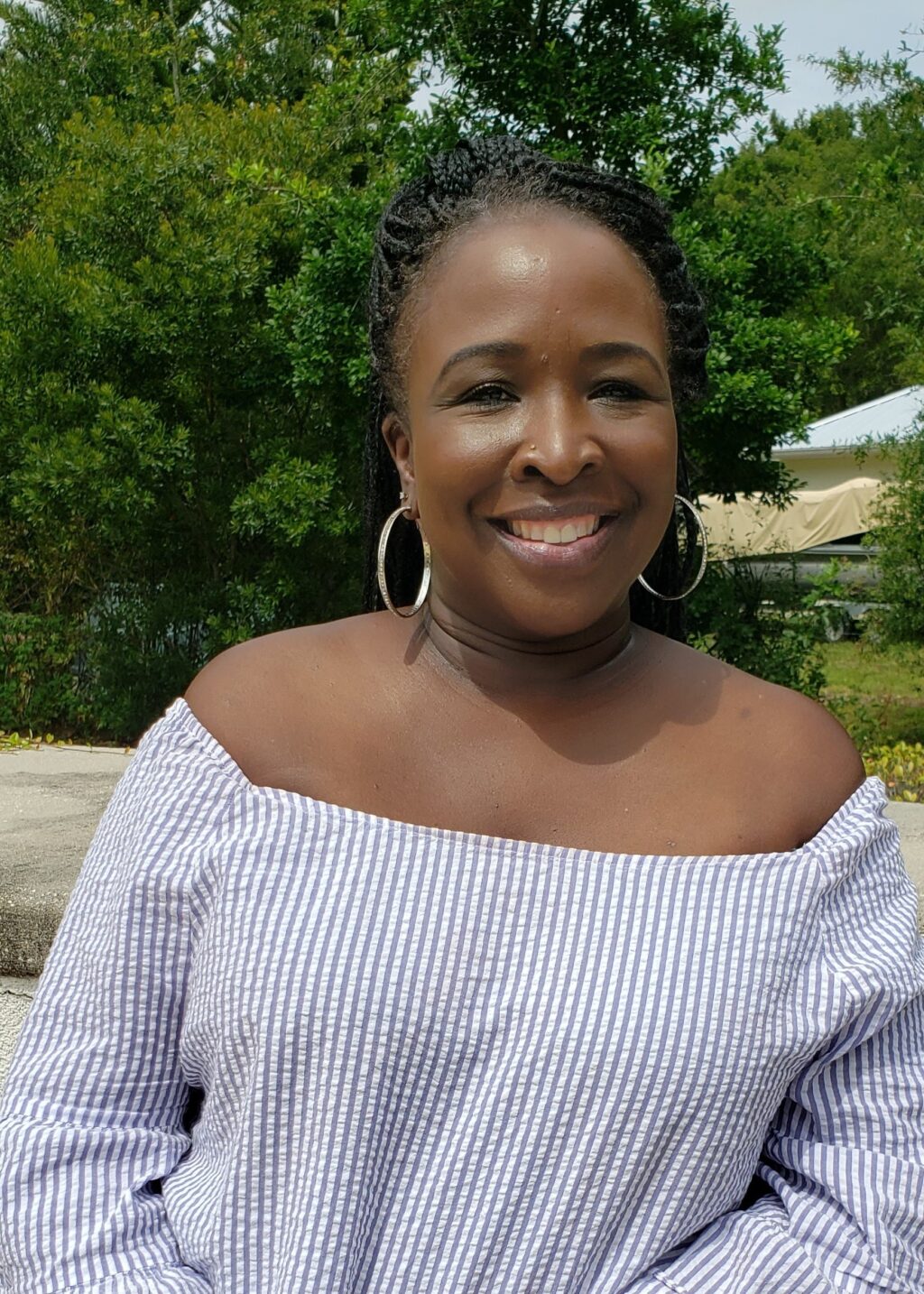 Article and photo submitted by Audrey Grayson of Audrey Grayson's Mobile Photography, LLC.
On May 21, 2022, the East Mims Learning Center and the Tooley Community Development Group hosted a block party to kick-off their Summer STEM Academy. The plan for the academy is to expose kids to model rocketry, solar powered cars, robotics, coding, and they offer tutoring services as well. The kids will learn from NASA Engineers and a field trip to Kennedy Space Center is also in the plan. Sounds like a fun summer to me. The Learning Center is located at 2477 Harry T. Moore Avenue, Mims, FL 32754, email: [email protected], phone 321-225-4251.
After graduating from Astronaut High School, Karen Curry, left East Mims to attend FAMU, Florida Agriculture and Mechanical University. She entered the work force after college graduation and started building her life and her career, a career that included a position with a Housing Authority organization, that involved building bridges out of poverty, building programs, forming relationships with nonprofits, and acquiring funding. Books and articles about starting a business often tell us that the key to starting a business is to recognize a need for what your business wants to provide to its customers. Karen saw a need, and she applied her experience to making a difference in East Mims. She believes that God prepared her for the work she's doing in her community.
During the interview, Mrs. Curry explained Asset Based Community Development to me. This is a methodology for the sustainable development of communities that indicates that there are assets inherent in a community that are under-utilized or unrecognized. When she returned to Mims in 2011, her absence enabled her to observe more closely, the assets that are under-utilized and unrecognized in Mims.
Mrs. Curry, now also Pastor Karen, is the visionary and the person who stepped out on faith to make some positive changes in East Mims that include pastoring the church formerly pastored by her deceased mother. Her church, Greater Works Christian Center, is located at 2617 Bethune Avenue, Mims, FL 32754. The church can be reached at 321-210-2095 or [email protected]
I interviewed Mrs. Curry as we sat on a bench amongst the peaceful surroundings of the Harry T. and Harriette V. Moore Cultural Complex in Mims. Mrs. Curry, formerly Karen Tooley, is the daughter of Earlean and Robert Tooley. Her mother was an educator teaching Biology at Astronaut High School for 30 years. Her mother held a Master's degree in Micro-Biology from Fisk University, an HBCU in Nashville. Her father, a graduate of Florida A&M University, was one of the first Black Engineers employed by NASA at Kennedy Space Center. He supervised one of the Shuttle-era launch control rooms. Karen Curry also worked at the space center from 2013 to 2020.
Her mother was a proponent of community development, so she purchased four parcels of land for the church for that purpose. Hence, her children started the nonprofit, Tooley Community Development Group. Her mother wanted to build affordable housing and Tooley Community Development Group became the vehicle to accomplish their mother's dream to build affordable housing to improve the East Mims community.
The nonprofit established a Four Pillar strategy in response to the issues and concerns of East Mims. The Four Pillars are Affordable Housing, East Mims Learning Center, History, Arts, & Cultural Programs and Business & Economic Development, were the four areas that were highlighted in the East Mims Community Surveys conducted by Brevard County in 2004 and 2019. The nonprofit sought and received funding, built the organizational structure, identified board members, hired staff, and established community partnerships, that began the East Mims Learning Center and its first program, the Summer STEM Academy. Karen recently hired Program Coordinator Tiffany Boyer and teacher Valeria Buckner. For more details, the reader can visit their website at Tooley Community Development Group – "unfolding possibilities" (tooleycdg.com)
Mrs. Karen Curry is encouraged by the help she has received from members of the community. She is determined to increase self-confidence not only in the children of East Mims, but also in the Mims community. She plans to offer leadership classes in the future.
In addition, Karen is the author of 2004 – Dancing in the Spirit: A Scriptural Study of Liturgical Dance, P.K.: The Brazen Laver Encounter, Kendi's Garden, and Standing on the Precipice: A Prophetic Prayer for Black America.
Well this is another great story that I've been privileged to tell. After hearing this story, I thought, thank God for leading this young lady back to East Mims. Congrats to the Tooley Community Development Group and East Mims.