"Disappearance" of Black TV Producer Remains Unsolved
5 min read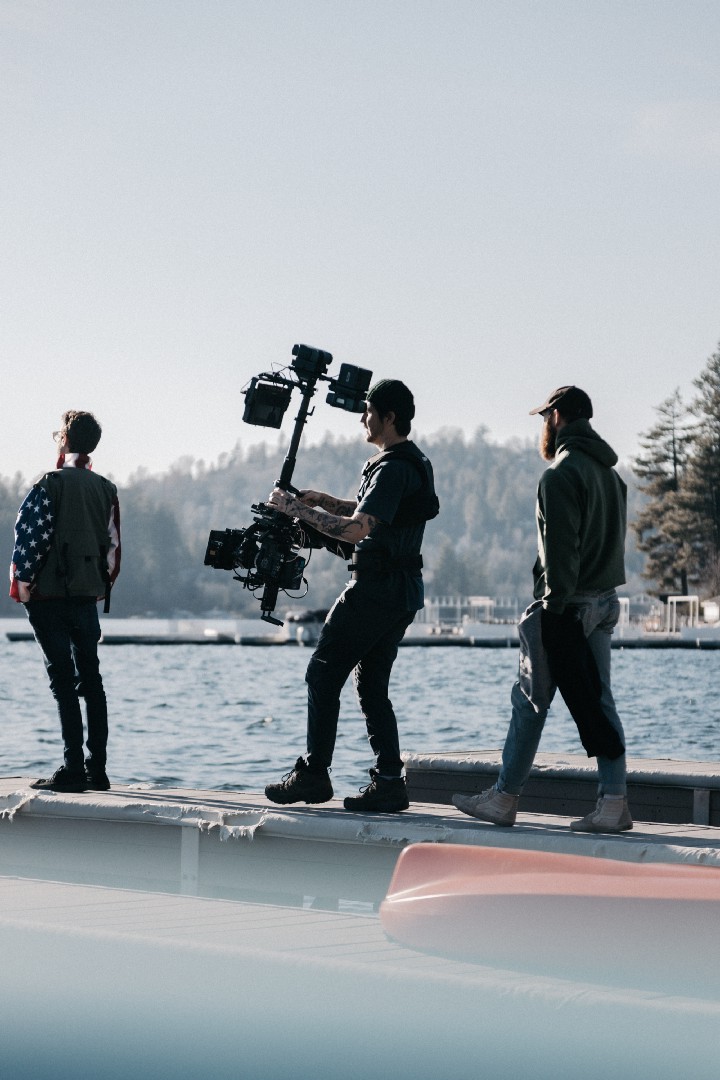 A Workplace Lynching?
On October 5th 2022, it will be four years since American production assistant Terrence Woods allegedly disappeared while filming with the UK Company, Raw TV. Woods' co-workers claimed that he "ran down a cliff," while on set at Penman mine in a remote part of Idaho, and apparently vanished into thin air. Aside from some attention from the Dr. Phil talk show, Vice.com, and a few local US news outlets, this story has been eerily ignored by the mainstream media. Furthermore, the limited coverage has been one-sided in its ready acceptance of Woods' co-workers' version of events, and its overwhelmingly colorblind approach in a case with obvious racial overtones.
Black Man in the White Man's Territory
Prior to being reported as missing, Terrence Woods had been navigating a challenging work situation — he was the lone Black male in what appears to have been an all-white, largely male production crew and cast. Moreover, the culture of the TV company that Woods was working for, Raw TV, has been described as particularly toxic by ex-employees. As reported by Vice.com (2020), a previous employee described "a toxic undercurrent [at Raw] which made [him/her] feel very uncomfortable." Similarly, according to the news site, Deadline.com (2020), a former Raw employee spoke of a macho atmosphere on set, recalling that it was "the kind of place where people sigh and say things like 'it's political correctness gone mad.'"
While diversity is increasing in front-of-camera roles, the actual production of TV remains a white-dominated occupation. Thus, when a person of color is hired as part of a production crew, that individual is often the lone minority in the team, putting him/her in a particularly vulnerable position. In 2021, The Guardian reported on the experience of a Black director in the UK who shared that he had "never experienced such abject racism as in TV and film." The director went on to recount a time when a series producer humiliated him in front of the production crew:
"[He] told the entire crew that I was inexperienced, that they weren't to listen to anything I told them and that they had to check everything with him. Bear in mind I'm the only Black man on set; 99.9% of people on my sets have never worked with a Black director before."
A Hostile Work Environment
Statements from Terrence Woods' father (Terrence Woods Sr.) and the local Idaho police indicate that Woods faced significant hostility from co-workers during his ill-fated assignment with Raw TV. This antagonism is illustrated by co-worker allegations regarding Woods' alleged poor performance; their perception that he was "weird"; and the claim that he had a mental breakdown on set.
As reported by Vice.com, Simon Gee, Woods' supervisor at Raw TV told Woods' father, "I had high expectations for your son but when I met him, he didn't stand up to them." Significantly, Gee also made it clear that it was not his decision to hire Terrence; it appears that he was unaware of Woods' ethnicity prior to meeting him, and may have been frustrated that Terrence was not white. On a Zero Cliff Media podcast (2021) Woods' father recalls:
"Simon told me this: 'when I spoke to your son, he was highly recommended, and over the phone [when] I spoke to him, I knew we had the right person; then when I met your son, all that went out the door.'"
Additionally, according to Deadline.com, the Idaho County Sheriff noted that there had been tensions between Woods and the production crew. He reported that the co-workers viewed Terrence as being "a little bit weird," and he concluded that "he [Terrence] wasn't happy there, and there were several people who weren't happy with him." In an excerpt from the 911 call reporting Woods as missing, co-workers alleged that Terrence had a mental breakdown prior to disappearing. Moreover, on the podcast, Woods' father shared a particularly disturbing statement made by the co-workers during the 911 call: "That morning, he [Terrence] had an anxiety attack… we had to detain him."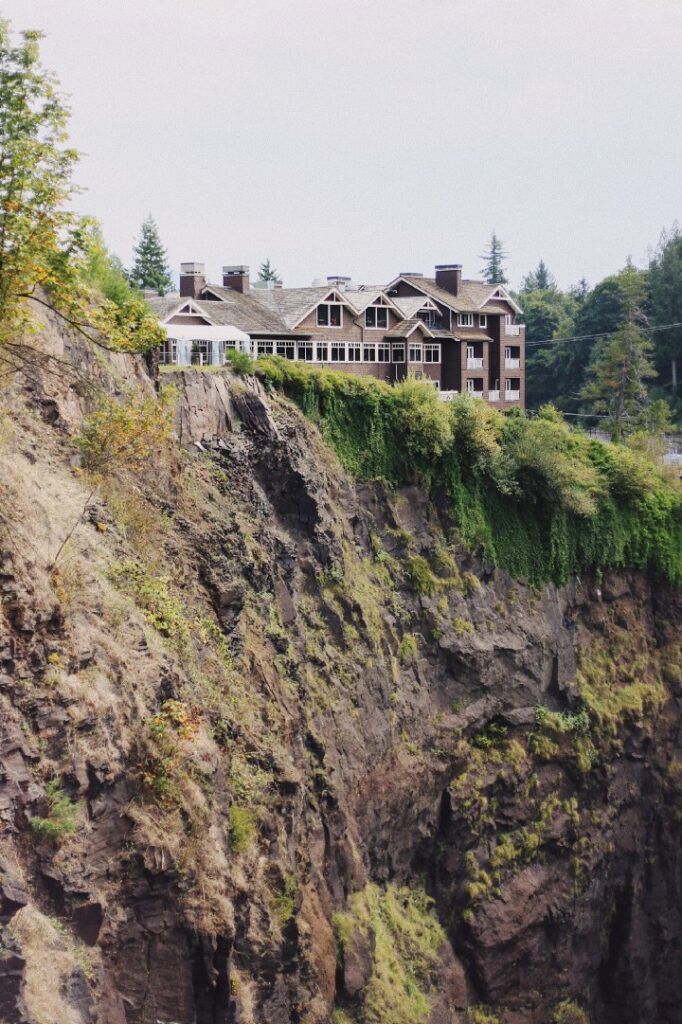 Something is Rotten in the State of Idaho
There are a number of indications that something bad happened to Terrence Woods in Idaho or a neighboring state (and not due to voluntary disappearance or accident). This probability is discussed in detail in two podcasts by Zero Cliff Media featuring Terrence Woods' father and friend, Rochelle Newman. Some of the glaring red flags in this case are as follows:
· Terrence was the only Black man in a hostile work environment, where his co-workers "weren't happy with him." The fact that they admitted that they "had to detain him" raises serious alarm bells, indicating a violent incident.
· Following Woods alleged disappearance, his parents were only permitted to speak with one of his co-workers, Simon Gee; Raw TV refused to even name the other 10 co-workers.
· Terrence's co-workers claimed that he "ran down a cliff" and vanished; however it is clearly not possible for a human to run down a cliff.
"I've had people contact me anonymously, who have worked at Raw TV, and have heard people laughing and joking about Terrence's disappearance, saying … 'ha ha ha, should we use some of the footage from the day that Terrence disappeared?' And that has made some people leave Raw TV because they felt so uncomfortable…"
· In the above-mentioned podcast, Terrence's friend, Rochelle Newman shared reports of ominous remarks presumably made by Terrence's co-workers:
A Bungled and Biased Investigation
The handling of the Terrence Woods case by the Idaho County Sheriff's office appears to have been unprofessional at best and collusive at worst: they accepted the production crew's implausible story that Woods "ran down a cliff"; disregarded major red flags; and as noted by Woods' father, they failed to gather a staggering amount of potential evidence from Woods' phone, laptop and the hotel where he was staying. To make matters worse, the police have refused to close the case (despite not working on it), effectively blocking Terrence's family from accessing the police report.
The poor handling of this case is not surprising given the reality that the US police force — across all states — is a deeply racist institution. It's well documented that missing Black persons' cases are routinely neglected by law enforcement. Moreover, Terrence Woods was reported missing in Idaho, a state with very few African Americans, with filming taking place in the Northern part of the state, a region with a reputation for being a hotbed of white supremacist activity.