Mickey Joseph Becomes The First Black Head Coach In Nebraska Sports History
3 min read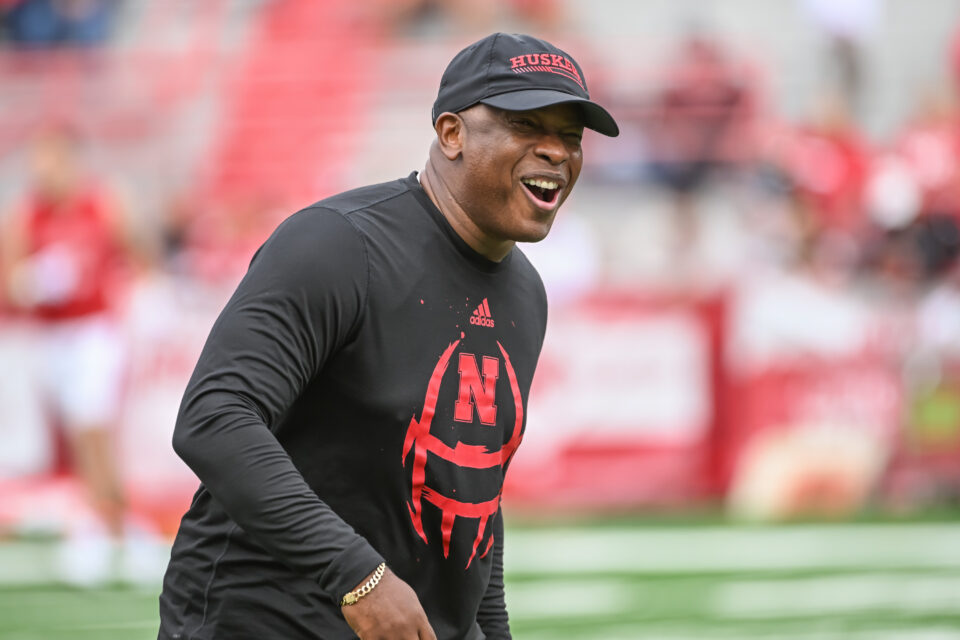 The Nebraska Cornhuskers finally ended the Scott Frost era and then made history by naming Mickey Joseph interim head football coach for the remainder of the season.
Joseph, a former Nebraska quarterback, now becomes the first Black head coach in Nebraska history. Not Nebraska football history, but in the entire history of Nebraska sports according to KETV Omaha.
The 54-year-old coach joined the program this season as the passing game coordinator and wide receivers coach. Now he will lead the team for at least the next nine games.
The team currently sits at 1-2 after losing another close game, this time to Georgia Southern of the Sunbelt Conference.
After another horrible loss, Nebraska athletic director Trev Alberts knew he had to make a change.
"After the disappointing start to our season, I decided the best path forward for our program was to make a change in our head coaching position," said Alberts in a statement. "Associate Head Coach Mickey Joseph will serve as our interim head coach for the remainder of the 2022 season."
It was a move that the school supported.
"Difficult as this decision is, I fully support AD Alberts' path (forward), and I have complete confidence in Interim Coach Joseph. There's lots of football left to be played. Now is the time to rally around our players and give them our full support," said University of Nebraska President Ted Carter.
Like Joseph, Frost was a former Cornhuskers quarterback. He was hired in 2018 after leading UCF to a perfect 13-0 record and a Peach Bowl win.
Unfortunately, he never duplicated that success at Nebraska. He failed to have a single winning season in his five years with the team, posting a final record of 16-31 before his firing on Sunday evening.
"We need a different voice," said Alberts at the press conference. "We need to provide hope for these young men."
"Football is a tough sport," he continued. "You have to force yourself to do things you don't want to do physically. So having somebody who can pull that out of you and motivate you to do that….and in my observations of coach Joseph, I think he has some of those attributes and I'd like to see him function in that role."
So now the headset goes to Mickey Joseph, who has a lengthy coaching resume.
After a four-year playing career under Tom Osborne (1988 – 1991), Joseph moved into coaching at the high school and collegiate levels.
He coached at programs such as Wayne State College (Nebraska), Tulane, Nicholls State, Central Oklahoma and Louisiana Tech. Joseph also has extensive HBCU coaching experience from stints at Grambling State, Alcorn State, Langston University and Alabama State.
Prior to Nebraska, Joseph was at LSU, where he won a national championship in 2019.
He was instrumental in attracting and developing the talents of NFL star receivers Justin Jefferson and Ja'Marr Chase at Baton Rouge. Now's trying to do the same with players like DeColdest Crawford and Omarion Miller.
This evening, Mickey Joseph can celebrate his promotion and place in history as the first Black head coach in any sport in Nebraska sports history.
Then tomorrow it's back to work, this time as the man in charge.