What Is Democracy? Black Leaders Meet With Biden Amid Fears Of Political Violence, Voter Suppression
2 min read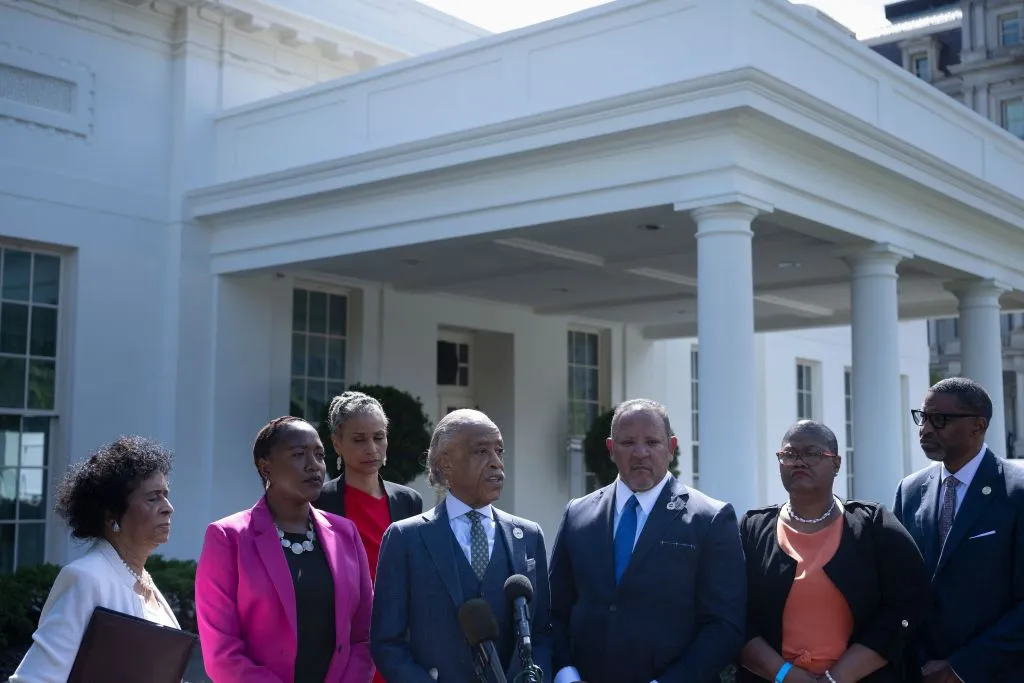 The meeting came just two months ahead of the consequential midterm general elections.
Black and civil rights leaders met with President Joe Biden on Friday to discuss what they have declared as a state of emergency when it comes to political violence, voting rights and the ongoing efforts by far-right conservatives to suppress Black and brown voters from casting ballots.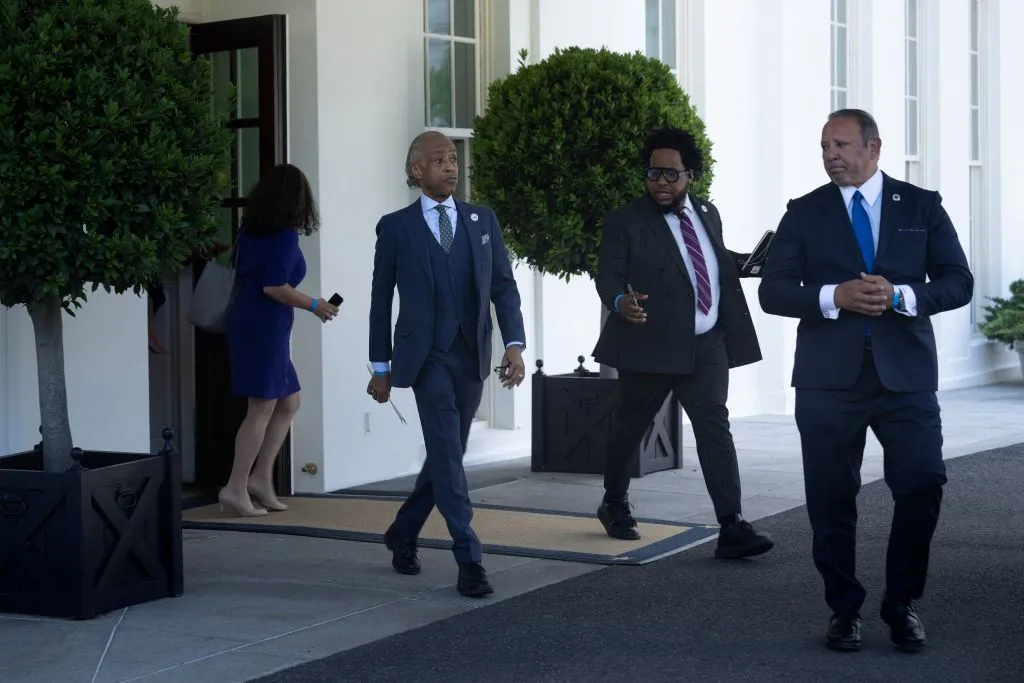 The meeting attended by Melanie Campbell, President and CEO of the National Coalition on Black Civic Participation; Dr. Thelma Daley, National Chair and President of the National Council of Negro Women; Damon Hewitt, President and Executive Director of the Lawyers' Committee for Civil Rights Under Law; Derrick Johnson, President and CEO of the NAACP; Marc H. Morial, President and CEO of the National Urban League; Janai Nelson, President and Director-Counsel of the NAACP Legal Defense Fund (LDF); Cedric Richmond, the former Louisianan Congressman who was until recently one of Biden's senior advisers; the Rev. Al Sharpton, President and Founder of the National Action Network; and Maya Wiley, President and CEO and the Leadership Conference on Civil and Human Rights came on the heels of Biden's address to the nation sounding the alarm over efforts at undermining democracy that the president specifically attributed to "MAGA Republicans."
Along with Biden, the White House was represented at the meeting by Chiraag Bains, Deputy Assistant to the President for Racial Justice and Equity, Domestic Policy Council; Keisha Lance Bottoms, Senior Advisor to the President for Public Engagement who replaced Richmond; Sherice Perry, Chief of Staff for the Office of Public Engagement, Karine Jean–Pierre, assistant to the president and White House press secretary; and  Susan Rice, assistant to the president and domestic policy advisor.
The president's words to America during his Thursday night address echoed sentiments civil rights leaders expressed days earlier while observing the 59th anniversary of the March, where a call to action was made for all Americans' right to vote to be protected in the name of democracy defined in part by Merriam Webster as "a government in which the supreme power is vested in the people and exercised by them directly or indirectly through a system of representation usually involving periodically held free elections."
Biden specifically named his predecessor when warning of the consequences of democracy going unprotected.
About Author