In nod to Reggie Theus, his 'NBA brother,' Charles Barkley says he's donating $1M to B-CU
1 min read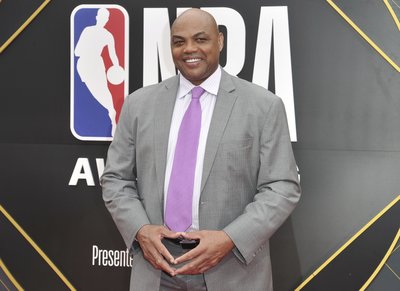 Mark Harper, The Daytona Beach News-Journal
Bethune-Cookman University will be on the receiving end of Charles Barkley's largesse.
Barkley told AL.com columnist Roy S. Johnson this week he will be donating $1 million each to B-CU and Jackson State University in Mississippi, the latest in a string of similar donations to other historically Black colleges and universities.
Reggie Theus, B-CU's athletic director and head men's basketball coach, told The News-Journal in an interview Friday that he hadn't spoken with "Sir Charles" in the last month about the gift, but had approached Barkley earlier.
"I'm just so incredibly humbled by what he's done. It's just a big thing. He's my NBA brother. It's a small fraternity," Theus said. "I was actually surprised. I didn't know this was coming."
Barkley, who made more than $43 million as an all-star NBA player, is finding life as a commentator even more lucrative. For the past 22 years, his platform on TNT's "Inside the NBA" elevated his profile to another stratosphere, and in October, he signed a 10-year contract extension worth at least $100 million and possibly approaching $200 million, according to a New York Post report.
About Author