Kym Whitley brings her hilarious life to the podcast world with 'Kym'
3 min read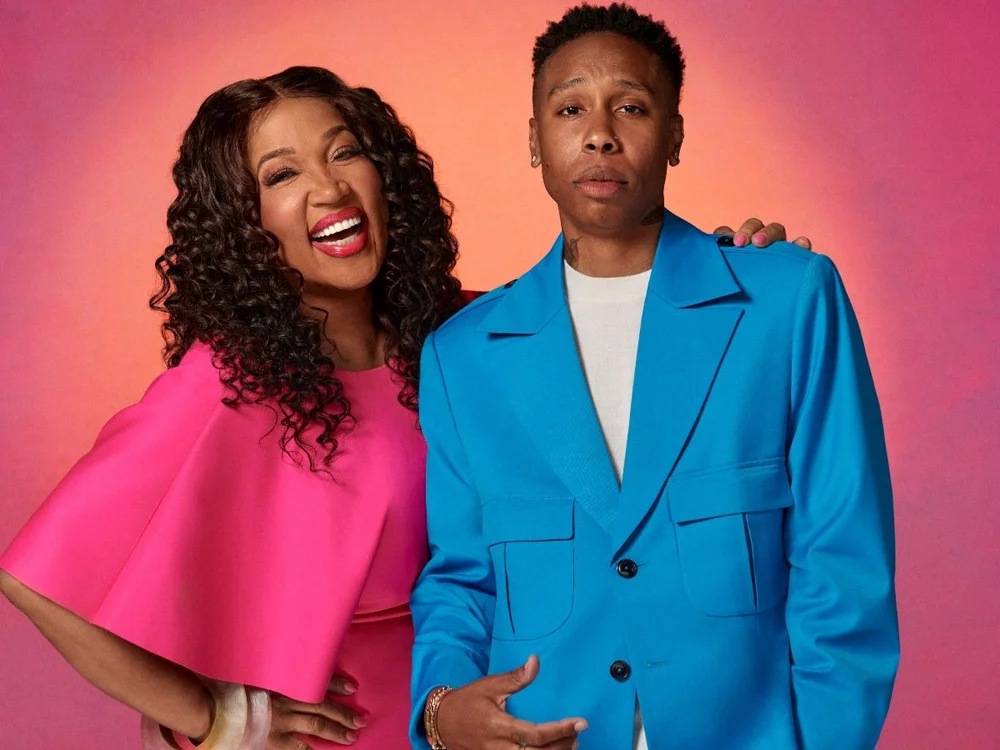 by MARGRIRA
Kym Whitley is a funny, funny woman and although her name might not connect you to her image, I wager that her voice gravelly, deep and sultry will help you focus.  
Whitley caught her big break starring in Shelly Garrett's play "Beauty Shop" (1989), a play that quickly caught the buzz and toured across the U.S., and before Whitley knew it, she was appearing in television shows including "Animal Practice," "The Boondocks," "Young & Hungry," "The Parkers" and "Black Dynamite," to name a few.
A woman with a unique brand of humor, Whitley honed that skill and crafted it into a standup career that kept her busy, juggling life on the live comedy stages around the country and appearing in film and television where she earned a Comedy Award nomination for outstanding supporting actress for her role in the 2003 comedy "Deliver Us from Eva."
Her reputation continued to grow, which opened the door to her own reality docu-series, "Raising Whitley," which debuted on the Oprah Winfrey Network (2013) drawing 1.2 million viewers, making it the fifth most widely viewed premiere in the history of the network.
Fast forward to 2022, and Whitley is now tossing her proverbial hat into the podcast world with her new series, "Kym," a hilarious new Audible scripted original comedy produced and created by Lena Waithe and Whitley that features Sherri Shepherd, David A. Arnold, Jess Hilarious, Jenifer Lewis, Oscar-nominated actress Cynthia Erivo and more, with original music composed by multiple Grammy Award-winning artist Wyclef Jean.
The podcast follows the fictionalized story of Kym Wilson, a single, middle-aged stand-up comic and actress trying to keep her Hollywood star rising while simultaneously raising a young boy left on her doorstep. As Kym balances showbiz demands with her son's growing needs and while her child's biological mom keeps popping in and out of their lives a hard-to-shake romance creeps back into her heart. Can Kym's grit, talent, and cool keep everything and everyone in check?
"Kym" started in late October, so you still have the opportunity to catch the comedy wave.
We caught up with actress/comedian/producer Whitley, and here's what she had to share about stepping into the podcast world.
AmNews: No shade, but you've made me laugh for a long, long, long time.
Kym Whitley: Thank you so much.
AmNews: And congrats on having your podcast "Kym" produced by the one, the only Lena Waithe—drum rolls, please. How long have you known Lena?
Whitley: (laughing) It's so funny in this business. One day, we are sitting on my couch, chilling, talking about our dreams, and the next day, she's producing a show for me.
AmNews: That. Is. So. Hollywood.
Whitley: I'm talking about the fact that dreams really do come true.
AmNews: Facts!
Whitley: I'm talking about the value of being persistent.
AmNews: Yasss, speak on it, Ms. Kym.
Whitley: I'm talking about the fact that if you stick around long enough, things will move in your favor.
AmNews: Especially if you have Lena Waithe in your corner. Where most people have blood running through their veins, Taurean has loyalty running through ours.
Whitley: You know, all the stuff that she's [Lena] done, she has remained to be the same person. And it's just been fantastic that, you know, we talked about this many years ago. Often, Hollywood is "talk," but Lena keeps her word, she's gonna see it through. "Kym" is giving people something different.
AmNews: It made me laugh, plus with podcasts my imagination fills in the blanks—my imagination is rather awesome!
Whitley: (laughing) I agree. I agree. Podcasts do open your mind and push you into another layer of your brain. And it just feels refreshing.
AmNews: You know what's really refreshing?
Whitley: What?
AmNews: You, Kym Whitley, and your new podcast "Kym."
Check it out at: audible.com/Kym.