Still No Justice For Shanquella Robinson
2 min read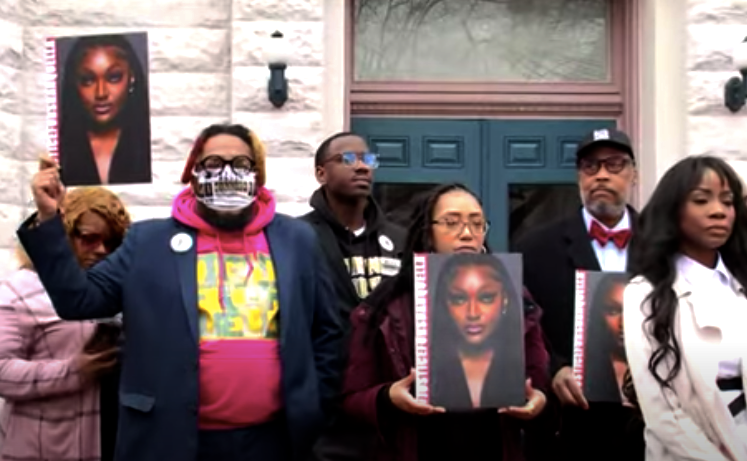 by ARIAMA C. LONG Report for America Corps Member / Amsterdam News Staff
Civil Rights Advocate Attorney Ben Crump and partner attorney Sue-Ann Robinson are representing the family of Shanquella Robinson, a 25-year-old Black woman who died on vacation with six "friends" in Mexico back in October 2022.
"I don't wish this terrible nightmare on anyone," said Robinson's mother.
The lawyers held a press conference with the Robinson family last Friday morning in Washington, DC to highlight the U.S. State Department's failure to take action. They are demanding high level diplomatic intervention from President Joe Biden to help bring Robinson's murders to justice.
"Obviously this has been a long journey," said Crump at the press conference. "Shanquella Robinson's life mattered."
President of the NAACP Washington DC Branch Akosua Ali feels that Black women who have been victimized and murdered are categorically overlooked compared to white women. "As we stand at the beginning of Women's History Month, it is appalling that we have to lift up not only the mantra that 'Black Lives Matter' but 'Black Women Matter'," said Ali.
Robinson, a hairstylist and entrepreneur from North Carolina, had reportedly died of alcohol poisoning while at a luxury resort in Cabo San Lucas. Conflicting autopsy reports and statements from friends in attendance on the trip led the family to doubt the circumstances of her death. Afterwards, a video of Robinson being dragged and beaten in her hotel room with her traveling group went viral, prompting an international investigation. However, it's been several months and there's been no arrests.
Activist Tamika Mallory added that the situation is not even remotely complicated since there is video evidence. "There was no fight that took place. There was an attack against one person. In fact we hear the other individuals on the video asking her whether or not she was willing to fight back as they joked while she was naked," said Mallory. "Her neck and spine were broken, and she returned home to her family in a box."
Crump said that there is a witness that has identified Dejanae Jackson as one of the people beating Robinson in the video.
Attorney Robinson (no relation) recently returned from a week-long trip to Mexico to question the Mexican government and medical officials. She said that beside the language barrier, the Mexican police were more cooperative and empathetic about the family's struggle to find closure. She said that the US state department is not doing enough in terms of transparency and has been known to not do enough for Black female victims.
"You're dealing with two different countries with two different criminal justice systems that have to cooperate. In order to do that, the US government has to intervene and take responsibility," said Attorney Robinson.
About Author