Brittney Griner holds first press conference since return from Russia
2 min read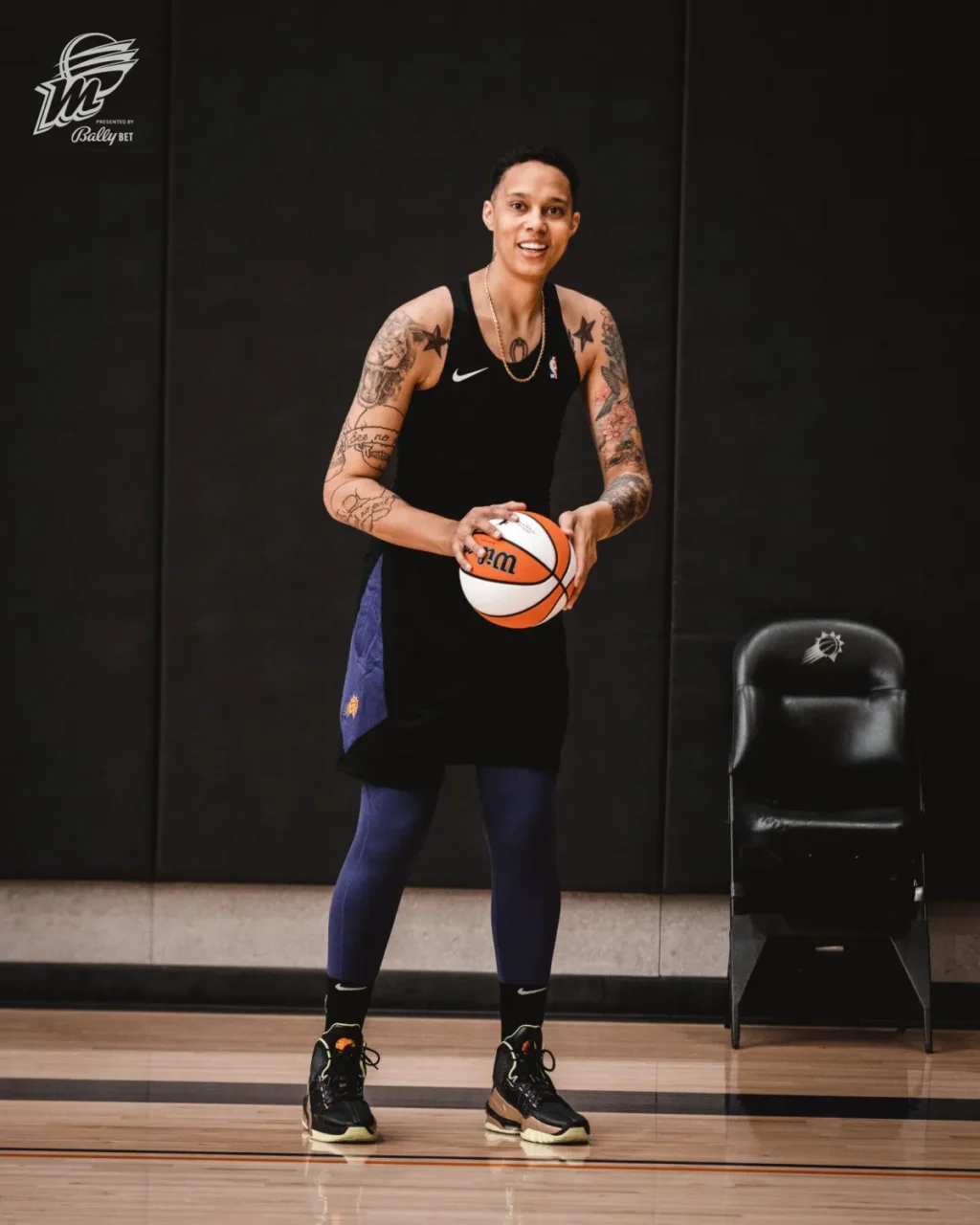 by LOIS ELFMAN
In the months after Brittney Griner's December release from a Russian penal colony, she kept a relatively low profile. While she and wife Cherelle have made a few public appearances, attending the Super Bowl and the NAACP Image Awards, Griner has not sat for a televised interview or held a press conference. On April 27, with WNBA training camps about to kick off, she faced the media for the first time.
The press conference was hosted by the Phoenix Mercury, the team for which Griner has played since 2013. She wore a shirt indicating the Mercury's support of Bring Our Families Home, an organization focused on bringing attention to individuals wrongly detained overseas. This mission will be part of the team's platform this season.
Griner noted that there was more media in attendance than what she normally sees at a Mercury press conference, and she encouraged the media to cover the WNBA throughout the 2023 season. "I expect to see this same coverage because we have a great product," she said.
"I'm no stranger to hard times," said Griner about her resilience in the face of an overwhelmingly negative situation. "Just [keep] digging deep, honestly. You're going to be faced with adversities throughout your life. This was a pretty big one, but I just kind of relied on my hard work [for] getting through it."
Being prepared to play professional basketball again after nearly 10 months with no play or serious training has been challenging. "It's still a process," Griner said. "As an athlete, you always want to be where you left off, and I left off playoffs, finals in Chicago. I wanted to be that player when I started back, and everybody was telling me to give myself grace and it's going to take time, but that's the hardest thing to a pro athlete because we always want to be right back at our tip-top shape. It's liberating as well, just getting back to my craft."
As was discussed repeatedly during Griner's detention in Russia, she was there to earn money in the WNBA's off-season. Asked if she'd play overseas again, Griner's answer was decisive. "I'm never going overseas to play again unless I'm representing my country at the Olympics," she said. "I'm hoping that our league continues to grow, and…I hope you continue to cover our league and bring exposure to us."
About Author