'Queen Charlotte' is a touching, captivating addition to the series
3 min read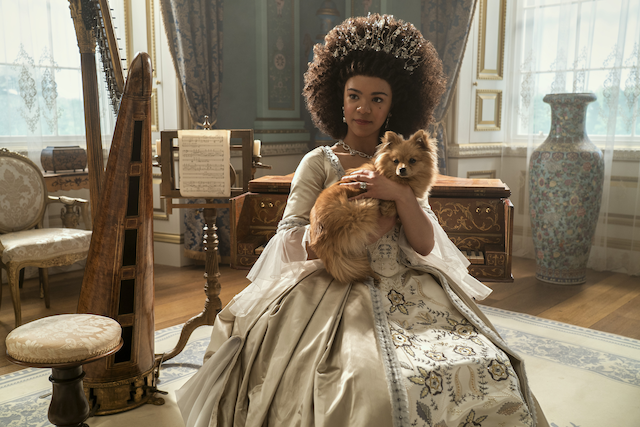 by Magrira
Prepare to shed tears and be swept away by the touching and captivating story of "Queen Charlotte: A Bridgerton Story." Serving as both a prequel and spinoff to the beloved Netflix series, this intellectual property is based on Julia Quinn's Regency-era romance novels and produced by Shonda Rhimes's production company, Shondaland.
The six-episode series transports viewers back 50 years to the start of Queen Charlotte's marriage while remaining true to the excellent quality that is a hallmark of the Bridgerton series. Fans will be delighted to know that the show still features classical versions of contemporary pop songs and narration by Lady Whistledown, voiced by none other than the iconic Julie Andrews.
In "Queen Charlotte: A Bridgerton Story," we get to delve into the early lives of Lady Danbury, Violet Bridgerton, and the titular Queen Charlotte, who serve as the social set's wise sages. The story begins with the young Charlotte, played by the talented India Amarteifio, traveling by carriage from her home in Germany to England to marry a king she has never met. Her stern brother, played by Tunji Kasim, remarks that Charlotte looks as stiff as a statue, and she breaks down the uncomfortable aspects of her clothing, paying particular attention to the tight corset: "Whales died so I could look like this," she laments, highlighting the sharpness of the whalebone and the risks associated with moving too much while wearing the corset.
Queen Charlotte is a breakout character in the Bridgerton series. Although this prequel takes place decades earlier than the main series, it holds true to the series traditions. We are informed by the voice of Lady Whistledown that "Queen Charlotte is not a history lesson. It is fiction inspired by fact. All liberties taken by the author are quite intentional."
The series highlights the differences and newness of the integration of Black people in royal circles called "the Great Experiment." Although it does not fully examine the unpleasant attitudes implied by this necessary decree, Lady Danbury, played by Arsema Thomas, is one of the most interesting characters in the show, carefully leveraging her relationship with the queen to secure her family's place in society.
Rhimes's reimagined 18th-century England is a true masterpiece, and the portrayal of characters of color resonates with viewers, showcasing their power and dignity. Charlotte's struggle with mental health is heart-wrenching to watch, as she worries about her appearance and the impact on her marriage. One poignant scene is when Charlotte notices that the painter has made her complexion too light in a wedding portrait. "Paint my skin darker, as it actually is," Charlotte tells him.
At the core of this love story lies the issue of mental health, with King George's condition being a central focus. If he were in any other position in life, he would be deemed unfit for even the most basic of jobs. However, his birthright as king leaves very little choice. During an argument with George, Charlotte yells, "I want to fight with you. Fight with me. Fight for me," expressing her fury while also reflecting the series' view of love as something that requires active defense each day, rather than simply happening by chance.
While a typical happy ending may not be in store for these two, at least not in the way we expect from the series, an older Charlotte and George still see the beauty in each other despite all they've been through. Queen Charlotte argues that the battles we fight for love are what make it so rewarding.
About Author