Sharpton marking one year since Buffalo mass shooting
2 min read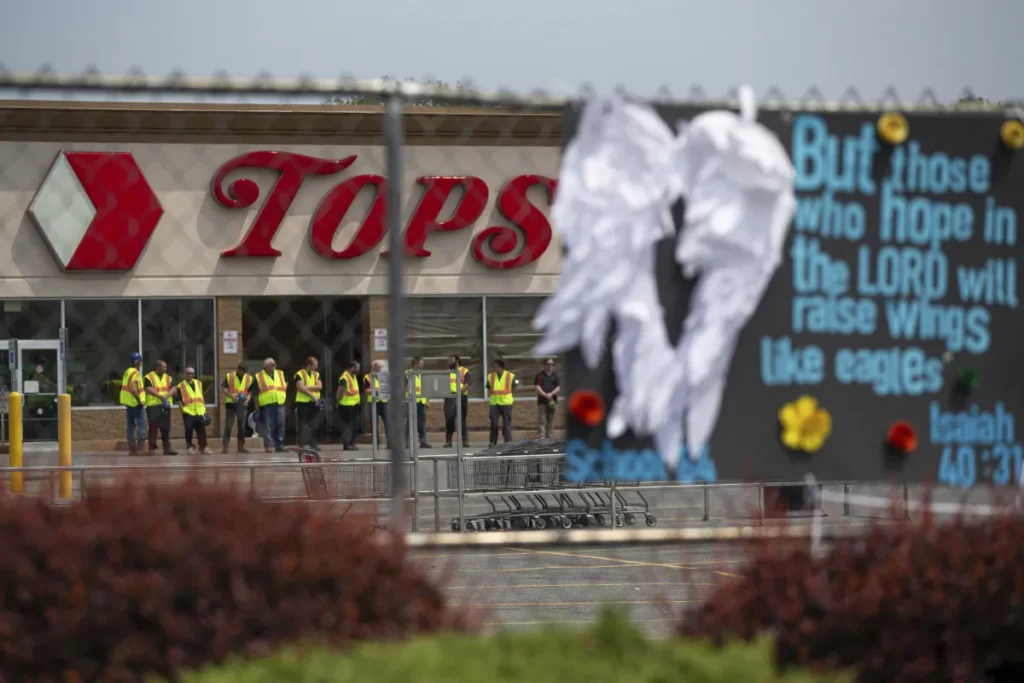 by MICHAEL GOLDBERG Associated Press/Report for America
Rev. Al Sharpton, Founder and President of the National Action Network (NAN), reflects on the first anniversary of the 2022 mass shooting at a Buffalo grocery store that left 10 Black people dead. Sharpton's statement comes ahead of his two planned appearances at memorial services in Buffalo this Sunday, May 14th, which officially marks one year since the shooting.
NAN mobilized on the ground immediately after the body armor-clad gunman, who posted a racist tirade online earlier that day, opened fire at the Tops grocery store in the predominantly Black section of Buffalo. The organization also helped cover the funeral cost for all 10 victims, while Rev. Sharpton delivered several eulogies.
"We have seen significant changes in the year since Black America was once again the reminded simple acts like grocery shopping can be a death sentence. The justice system came through to deliver a life sentence for the gunman who was brazen enough to livestream his carnage for the world to see. New York State closed a loophole to block others from accessing weapons like his, which can cause much damage in little time. President Biden answered our call for a White House summit on this alarming rise of violent hate.
Change has indeed come, but the fight for justice for these and other families is far from over. This anniversary comes as the nation tries to make sense of another mass shooting in Texas, where the gunman again spouted white nationalist rhetoric. Hate will only continue to flourish unless we address the root causes, policies, and platforms that foster its growth. Without continued action, we will be doomed to relive the trauma of Buffalo, Dallas, Pittsburgh, and all other mass shootings that target Black, Latino, Asian, or Jewish communities. The National Action Network will continue to work with its partners to combat hate at its core and continue to fight for our collective safety."