Brother desperately seeking answers in Netflix software engineer Yohanes Kidane's August disappearance
5 min read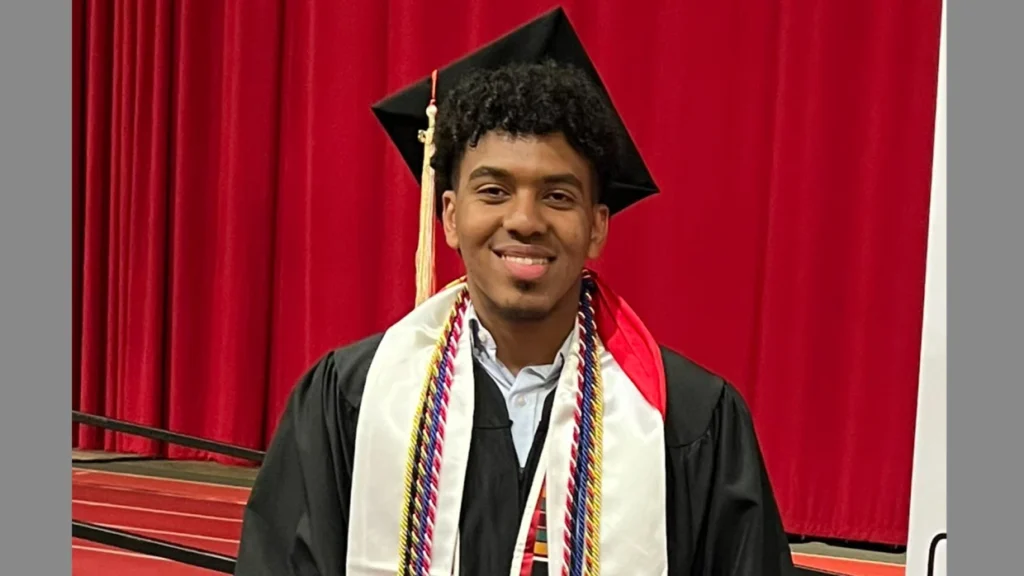 By Kyani Reid
The 22-year-old, who recently graduated from Cornell University, was last seen getting into an Uber in front of his apartment in San Jose, California. 
"There's no me without Yohanes," Yosief Kidane told Dateline, tearfully. "He's my best friend in the world."
Yosief's brother, 22-year-old Yohanes Kidane, has been missing for almost a week. He was last seen on Monday, August 14, 2023, in San Jose, California.
"He's always been right by my side," Yosief said about the brothers' closeness.
Yosief is the eldest of three siblings. "I'm a year and four months older than [Yohanes]," he said. "[Sara's] three years younger than me."
Their parents immigrated to the United States from Eritrea, but the siblings were born and raised in Rochester, New York.
Yosief told Dateline that he and his brother have always been extremely close. "People have always confused us. Our names, our appearance, our mannerisms," he said. "We were fortunate to study together, grow up together, learn together."
The two even went to the same college: Cornell University. "When he came in doing computer science, it kind of piqued my interest and made me a little competitive. So I started taking some classes and ended up really enjoying it," he recalled. "Even though he's a year younger than me, I had the privilege of being his homework partner in our algorithms class."
Yosief told Dateline that Yohanes has always been smart and that's something he said he's always admired. "He was one of the best engineers out of his class at Cornell," Yosief said. "Very smart, bright individual."
n May 2023, Yohanes graduated from Cornell. Yosief said his brother soon moved to San Jose to start a job at Netflix as a software engineer. "He was super excited to start working at Netflix," Yosief said. "He was always talking about how wise and capable his coworkers were."
Yohanes had only worked at Netflix for two weeks before he disappeared.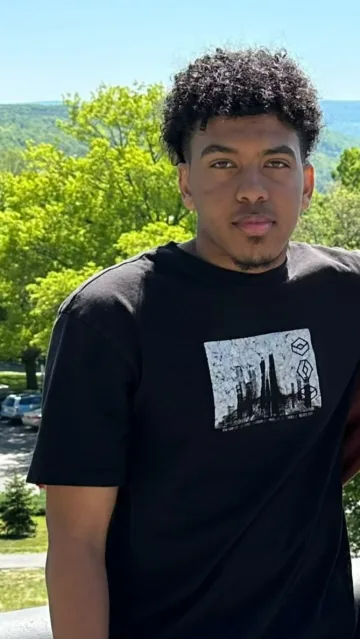 Yosief, who lives in New York City, told Dateline he last spoke to his brother on Sunday, August 13. "He had work the next morning, but we talked for an hour," he recalled. "He caught me up on a lot of stuff that was happening at work."
The next day, Yohanes vanished.
Yosief told Dateline that on Monday August 14, their sister was checking Yohanes's location and noticed it changed. "Somewhere around 8 p.m., she saw his phone location at the Golden Gate Bridge, which wasn't anything out of the ordinary," Yosief said. "Figured he could have been meeting a friend or, like, checking it out with maybe work people or something." The Golden Gate Bridge is more than an hour away from Yohanes's apartment.
By the next morning Tuesday, August 15 when Yohanes's location still showed as being at the Golden Gate Bridge, Yosief said his sister started to panic. "She'd been calling, trying to see what he's doing. He never picked up," he recalled. "She calls me, wakes me up before I start work, and we start calling his phone, calling friends, trying to see where he could be."
But no one had heard from Yohanes.
osief said that they later saw that the location of Yohanes's phone started moving, so they called it. Yosief said a stranger picked up and said he had found the phone and Yohanes's wallet, including his cash, card, and ID at the Golden Gate Bridge Welcome Center. "He said he would help us get them back to Yohanes and so we focused our efforts on actually finding out where he was," he said.
Yosief told Dateline that they called the San Jose Police Department to conduct a wellness check at his brother's apartment, but he wasn't there. He said officers then went to Yohanes's job and found out he never showed up to work that Tuesday. "This is where we start to really get scared," Yosief said.
The San Jose Police Department Media Relations Unit told Dateline in an email, that Yohanes was reported missing to their department on the afternoon of Tuesday, August 15. The case was initially investigated by patrol officers and then turned over to detectives with the Missing Persons Unit. They were able to confirm that Yohanes used a ride share service to get from San Jose to San Francisco where he was last seen.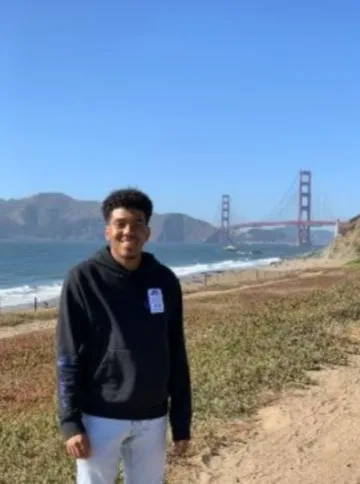 According to Yosief, investigators learned that Yohanes got into an Uber, a black Toyota sedan, on Monday night around 7:15 p.m. outside of his apartment on N 4th Street in San Jose.
A spokesperson for Uber confirmed to NBC News that Yohanes had engaged their services and that his trip had "ended at the requested destination without any reported incidents." They said the requested destination was the Golden Gate Bridge Welcome Center. The spokesperson said Uber has "been in touch with the driver and with law enforcement" to offer assistance.
Yosief said that investigators notified his family that same day that Yohanes's backpack with his laptop and personal documents had been found. "We're not exactly sure where, but we assume some proximity to the bridge," he said.
They found no sign of Yohanes.
The San Jose Police Department told Dateline they "are coordinating their investigation with the California Highway Patrol, the Golden Gate Bridge Highway and Transportation District, the United States Coast Guard, and [Uber] to obtain a conclusive answer as to Mr. Kidane's whereabouts." They added that there is no evidence to suggest foul play in the case at this time.
Yosief told Dateline that he won't give up looking for his brother. "We're going to find him and we're going to bring him home," he said. "We're not going to stop. We know our friends and family and the community is not going to stop."
Yohanes is 5'8" and 150 lbs. He was last seen wearing gray sweatpants, a black hoodie, and black shoes.
Anyone with information about Yohanes's disappearance is asked to call the San Jose Police Department at 408-277-0531.
About Author