Lexington teacher makes history as first Black man to receive state's top award for educators
1 min read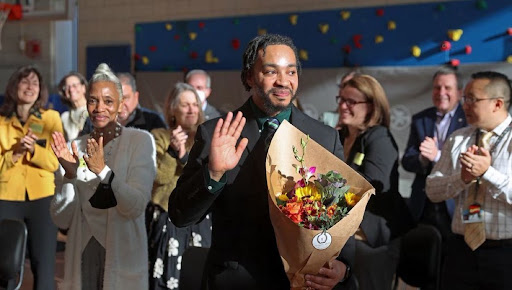 By Blavity
A Massachusetts educator has just become the first Black male teacher to win the state's Teacher of the Year award. De'Shawn Washington, who teaches fourth grade at Maria Hastings Elementary School in Lexington, Massachusetts, received the honor at a rally in front of his students and colleagues.
"You've made the work joyous for me over the last three or so years that I have been here. I'm grateful for every one of you, because I've learned so much from you," Washington said at the rally, NewsOne reported. "You are the great teachers that I have been able to learn from."
The Massachusetts Teachers Association announced the news on X, formerly known as Twitter, saying Washington is "the first Black male to receive the state's top award for educators."
The organization also revealed that Washington is a proud member of the Lexington Education Association, a collective bargaining unit that represents educators at various levels.
About Author