Melbourne Palm-Bay Alumnae Chapter of Delta Sigma Theta Sorority, Incorporated hosted Domestic Violence Awareness 
2 min read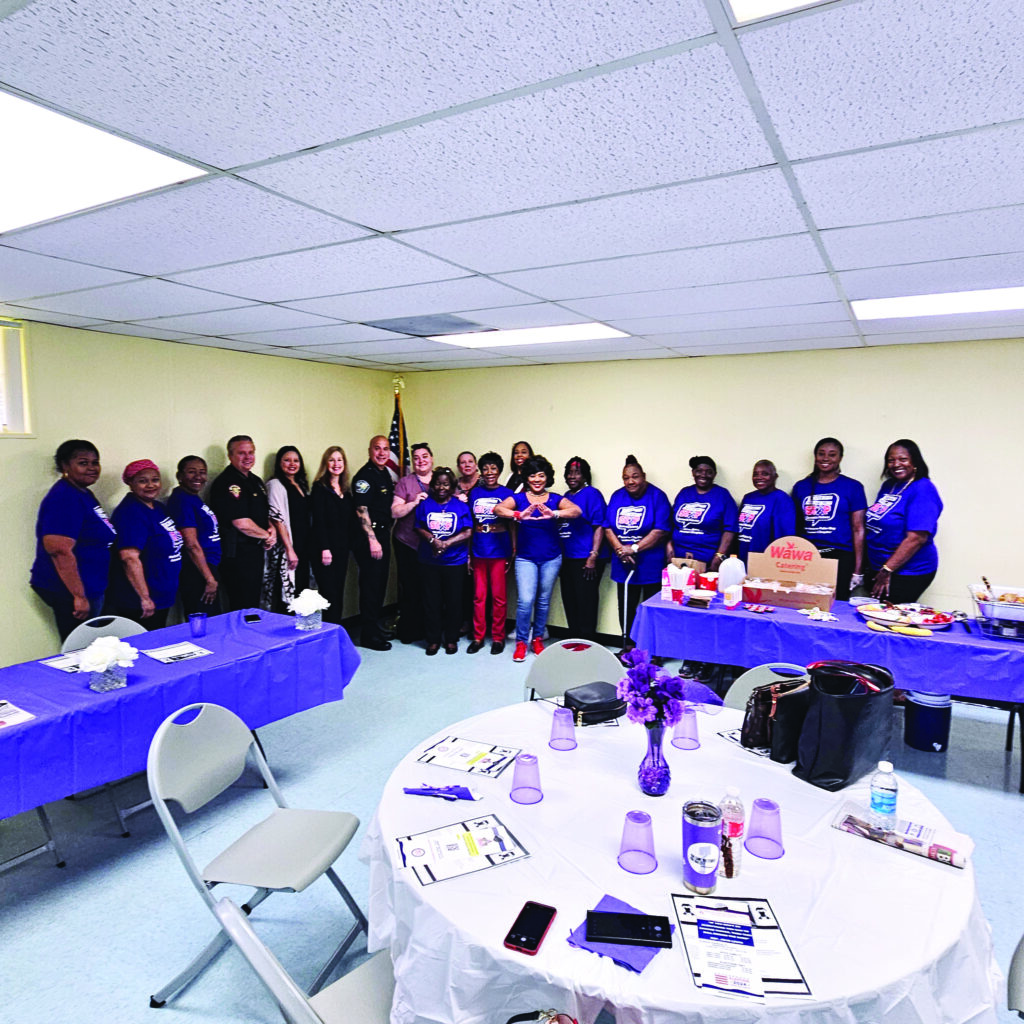 The Melbourne Palm-Bay Alumnae Chapter of Delta Sigma Theta Sorority, Incorporated hosted a Domestic Violence Awareness Brunch at Joseph Davis Community Center on Saturday, October 21, 2023, from 10:00 am to 1:00 pm. The event consisted of an informational session from Stephanie Husted (Executive Director) of the Women's Center of Brevard County and Dana Packard (advocate) of Palm Bay Victims Unit, Chief Mariano Augello of the Palm Bay Police Department. We also heard a moving testimonial from a survivor of domestic violence.
The chapter's Domestic Violence Awareness Brunch was executed by Sandra Pelham, and the chapters' Social Action committee. The Chapter presented a monetary donation and certificate to the Women's Center of Brevard.
Delta Sigma Theta Sorority's public service programs are focused around the Five-Point Programmatic Thrust of Economic Development, Education Development, International Awareness and Involvement, Physical and Mental Health, and Political Awareness and Involvement/Social Action. Domestic violence awareness and advocacy is an initiative under the auspice of the Melbourne-Palm Bay Alumnae Chapters Social Action Thrust, which is in alignment with the National Delta Sigma Theta Sorority, Inc. program. Voter's registration, voter suppression and redistricting, interaction with law enforcement, juvenile justice, and holding State and local representatives accountable are additional initiatives under the chapter's Social Action Thrust.
Throughout the month of October, many community supporters and chapter members generously donated personal hygiene products and clothing for adults and children receiving services from the Women's Center of Brevard. Chapter members' tee shirts resonated with "STAND UP, SPEAK OUT, STOP THE VIOLENCE" throughout the room, which was beautifully decorated in purple, the color that signifies support against domestic violence.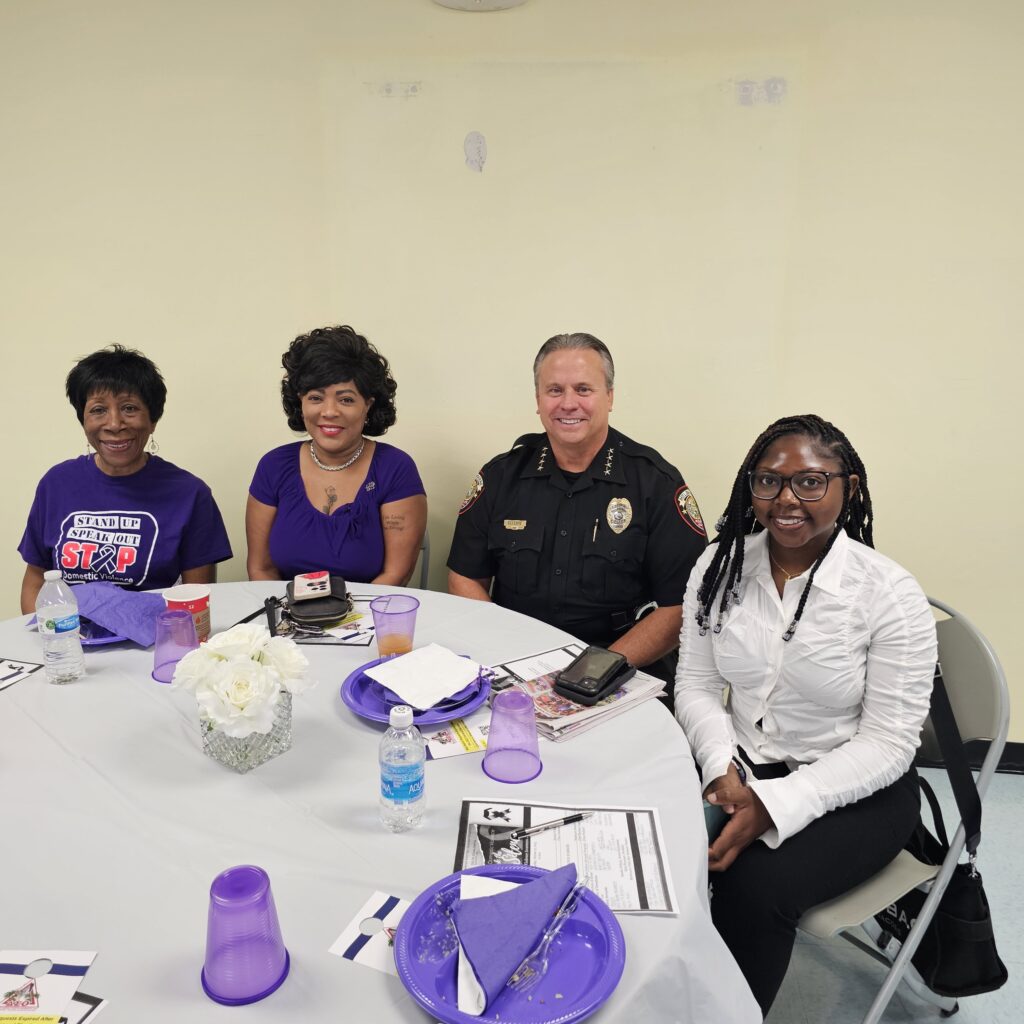 The Women's Center of Brevard is a resource to help women, men and children who have faced trauma related to domestic violence center serving survivors across Brevard since 1975 and is funded through donor-designated financial and in-kind donations, fundraising events, and grants. The program provides counseling services, financial assistance, career guidance, job training, transitional housing, and victim advocacy. The Melbourne-Palm Bay Alumnae Chapter of Delta Sigma Theta Sorority, Inc. is dedicated to shining a light on the issue and providing support through donations and awareness efforts like the Domestic Violence Awareness Brunch.
The problem of domestic violence is widespread and pervasive – more than 1 in 3 women have experienced rape, physical violence, and/or stalking by an intimate
partner in their lifetime. Nationwide, an average of 3 women are killed by a current or former intimate partner every day. – National Network to End Domestic Violence's Domestic and Sexual Violence Fact Sheet, July 2020.
Those needing assistance from the Women's Center of Brevard can call the Centers domestic violence hotline at (321) 327-607-6809, 24/7.
About Author