NCBCP PRESIDENT NATIONAL CONVENER OF BLACK WOMEN'S ROUNDTABLE, MELANIE CAMPBELL SPOKE AT THE AI INSIGHT FORUM
3 min read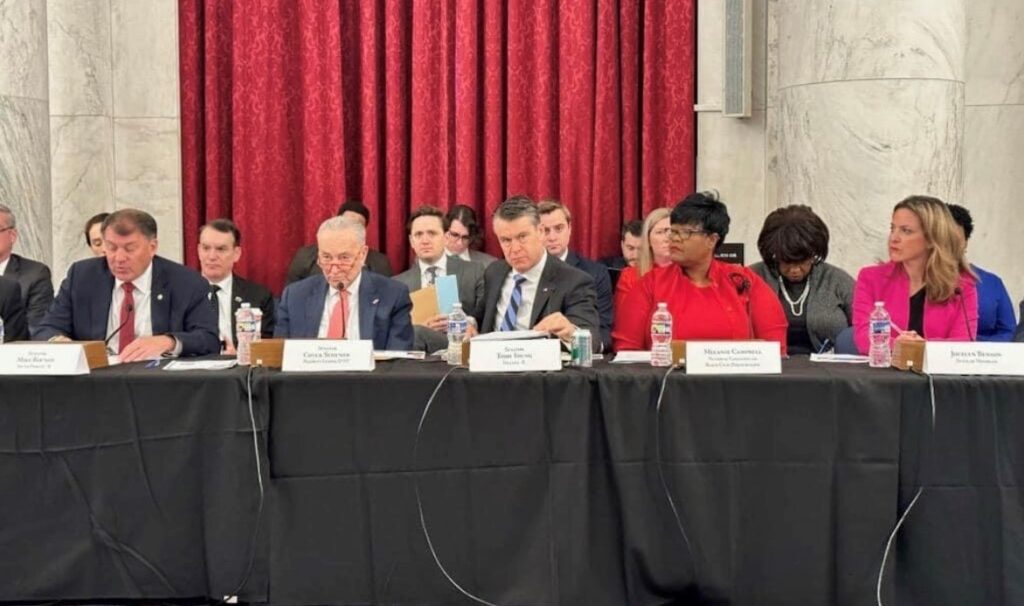 By: Sonya Mallard
Melanie Campbell joined U.S. Senate Majority Leader Chuck Schumer, in an interview with Black press to discuss AI and its impact on elections and democracy. Who is Melanie Campbell?
Melanie Campbell is president/CEO, National Coalition on Black Civic Participation, convener, Black Women's Roundtable. Campbell is recognized as one of the hardest working leaders in today's Civil Rights, Women's Rights, and Social Justice Movement. She is a veteran at leading highly successful multi-million dollar civic engagement and issue-based organizing campaigns.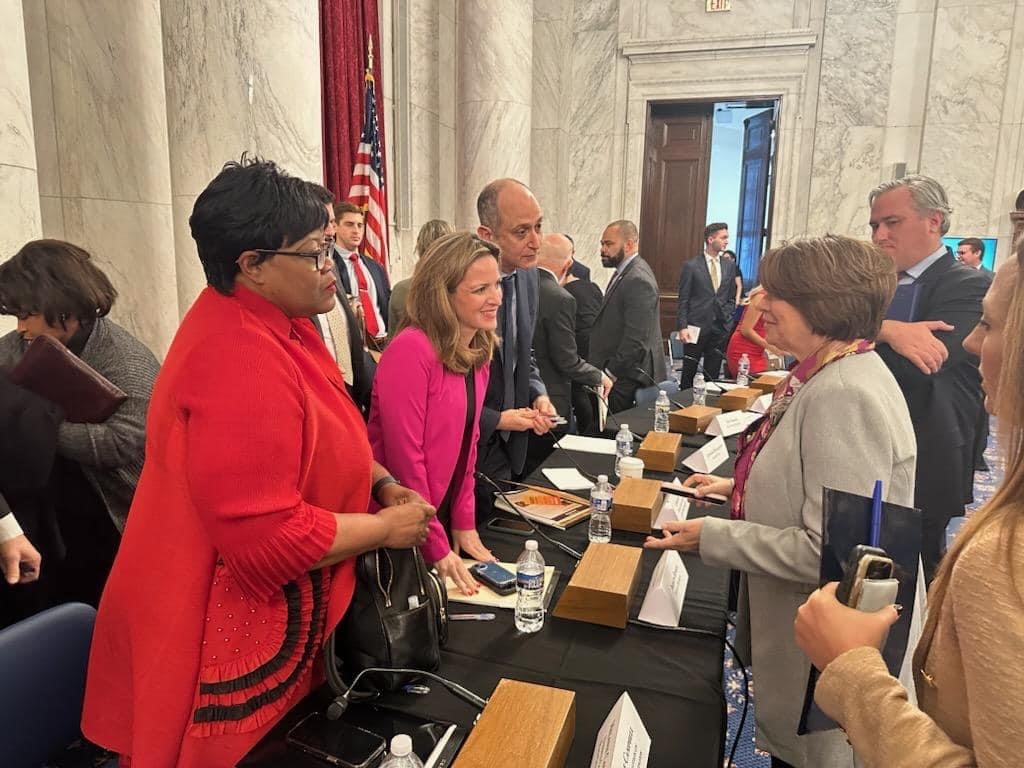 She is known for bringing together Black women nationally and in key states including AL, FL, GA, MI, MS, NC, OH, PA, VA and the DC/MD and VA area—focused on building power for black women and girls, families and communities to live their best lives by focusing on four strategic platforms: health & wellness, economic security & prosperity, education, and global empowerment.
Under her leadership, the BWR releases an annual report of the status of Black women and hosts its annual Women of Power National Summit during Women's History Month in March in Washington, DC–to bring Black women and girls policy priorities and agenda to Capitol Hill. She is committed to lifting up Black women's leadership in the movement for justice, fairness, and equality as core to her life's work.
Campbell has served as a contributing writer for the BWR Annual Report on the state of Black women, National Urban League's State of Black America, National Black Caucus of State Legislators Magazine, Lawyers' Committee for Civil Rights Under Law's 50th Anniversary Op-Ed Series in the Washington Post; and Harvard University Journal on African Americans in Public Policy.
Ms. Campbell was featured in ESSENCE Magazine's inaugural 100 Woke Women in 2017 that has over 1.6 Million subscribers, in a SEPHORA make-over video featuring her Black Women's Roundtable work that has over 1.2 Million subscribers; and was recently interviewed by Comcast Newsmakers for Black History Month in February 2020.
Campbell is regularly featured on radio, TV and in print on a bevy of media including MSNBC AmJoy, The Washington Post, ESSENCE, NBCNews.com, #RolandMartinUnfiltered, The Washington Informer, Gannett News, C-SPAN, XM Radio, Comcast, WHUR, Amsterdam News, USA Today, Huffington Post, Ebony.com and more.
She has received outstanding civil rights leadership and woman of power awards from AFSCME, A. Philip Randolph Institute, Delta Sigma Theta Sorority, Incorporated, Family Values @ Work, National Urban League, National Action Network, National Newspaper Publishers Association, Kappa Alpha Psi Fraternity, Women in the NAACP, SCLC W.O.M.E.N., National Voting Rights Museum & Institute, State Farm Insurance, 100 Black Men of Washington D.C and many more.
Campbell has a B.A. in Business Administration from Clark Atlanta University, a certificate in non-profit executive management, Georgetown University. She is a member of the Inaugural Class of Progressive Women's Voices, Women's Media Center, and resident fellow alumni, John F. Kennedy School of Government, Institute of Politics, Harvard University.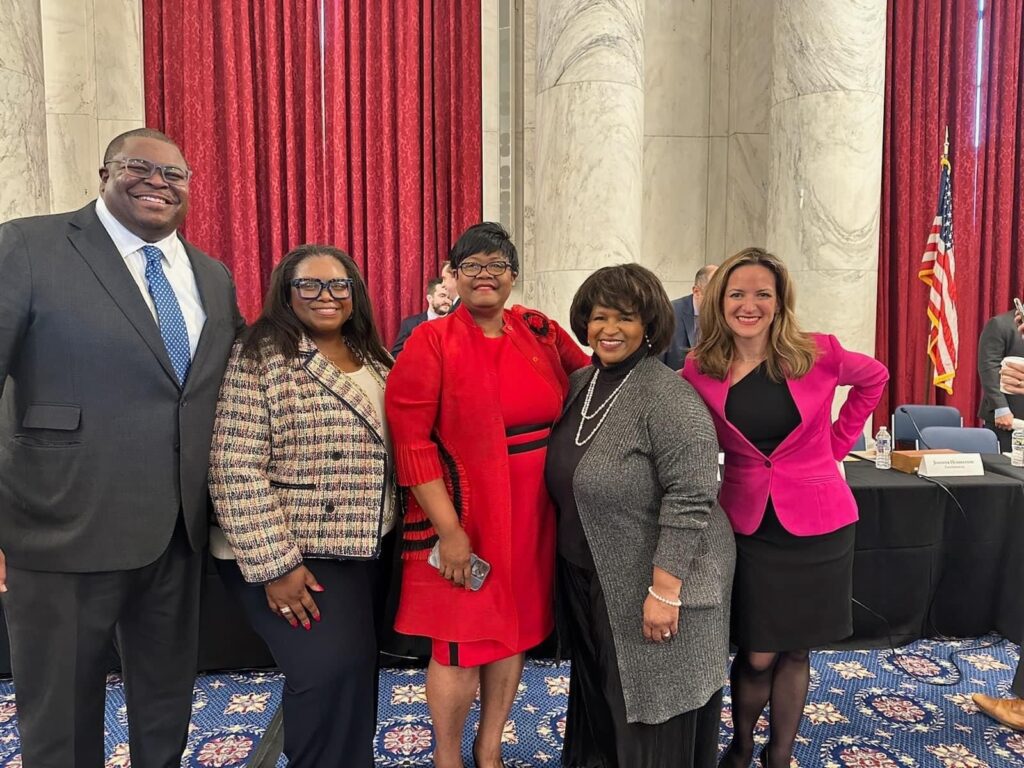 The Mims Florida native is an active member of Delta Sigma Theta Sorority, Incorporated's National Social Action Commission, Northern Virginia, and Greater Washington Urban Leagues, National Council of Negro Women, NAACP, National Association of Female Executives and many other civic and community-based organizations.
About Author