Crist Get Out The Vaccine reveals unique programs in COVID war
3 min read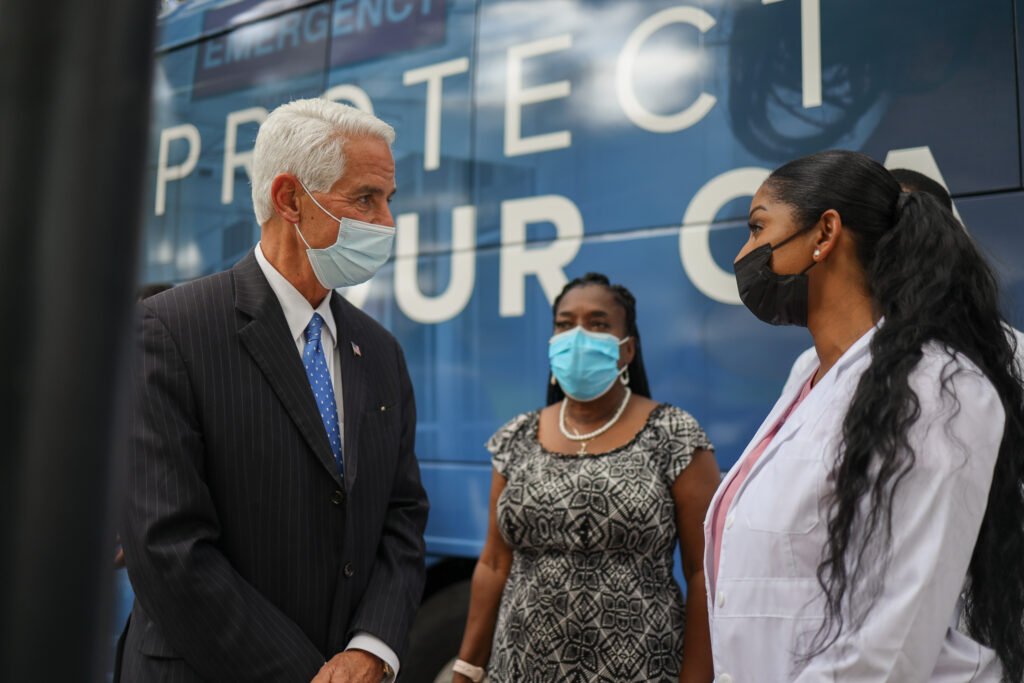 Tampa GOTV 
Tampans discuss "Protect our Care" progress with Crist.
Crist commands double-digit lead over DeSantis in new poll 
By Delia Gomes 
Tallahassee—A few weeks ago, the Reverend R. B. Holmes, a Black minister leading a statewide task force fighting the pandemic, asked Governor Ron DeSantis to reconsider his opposition to a mask mandate in Florida public schools. In the letter, Holmes pleaded with DeSantis to rescind his no-mask mandate and protect children with masks. DeSantis did not respond. When school started in the capital city, two elementary aged children died of COVID-19. The governor has yet to respond.
Floridians are not pleased with DeSantis' disregard of the most basic precautions against COVID-19 as revealed by a respected poll showing US Rep. Charlie Crist leading DeSantis by nearly 14 points. Other surveys show his overall job approval underwater at 44%.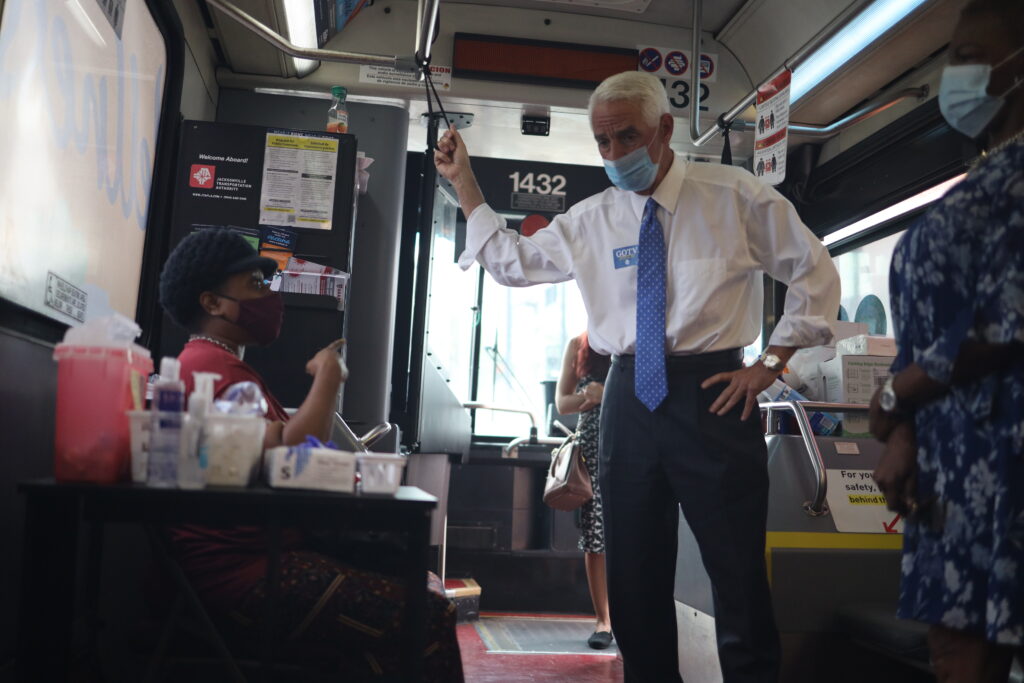 That is a 20 point drop in two months.
US Representative Charlie Crist, a democratic gubernatorial candidate is taking his message of prevention to at risk communities around the state through his Get Out The Vaccine effort. He is checking in on vulnerable people and learning about some of the unique efforts to get them vaccinated. The "Wellness on Wheels" program is a partnership between the Jacksonville Housing Authority and Agape Family Health, a nonprofit health center founded by former State Representative Mia Jones. Retrofitted buses provided by the Jacksonville Transportation Authority (JTA) are now mobile vaccination sites. "Our community's most at-risk populations, including seniors and those who cannot travel to a local vaccination site," said JTA CEO Nathaniel P. Ford Sr. "Vaccine sites like this are critical for providing equitable access to COVID protection which is something I've fought for in our communities as part of the American Rescue Plan, and now the American Jobs Plan. We need to keep funding these programs and efforts and leave no one behind in our fight to crush this virus," Crist said.
In Daytona Beach, Crist praised the combined efforts of the Black community & faith leaders, elected officials, and Bethune Cookman University students for fighting to stop the spread, The disproportionate impact of COVID on people of color continues to be high but decreasing because of such efforts.
Crist says Governor Ron DeSantis' leadership has failed, "It breaks my heart to see what's happening to Florida, and it doesn't have to be that way," Crist said. "There are simple truths that each and every one of us can do, what good leadership will ask us to do. First thing is to get vaccinated. That's the first thing."
Despite the deaths and hospitals overrun with unvaccinated patients in ICU wards, the governor continues to focus on illegal mandates recently ruled unconstitutional. Before the court ruling, 10 school districts defied his threats to garnish the pay of school board members and district administrators. The court also said DeSantis did not have the authority to do that either.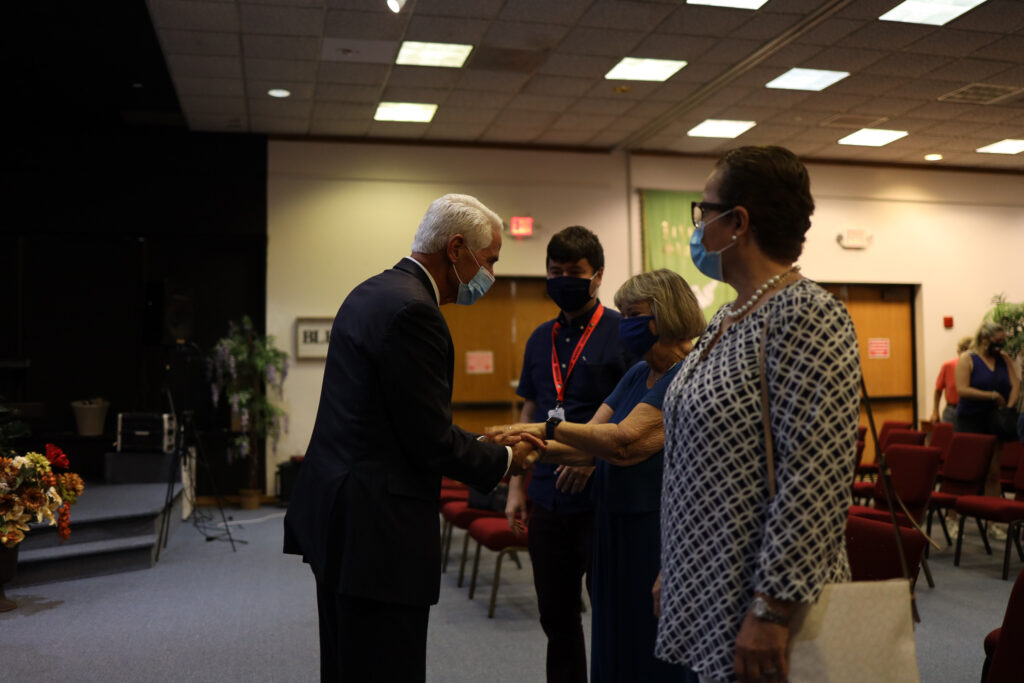 In the Tampa Bay area, Crist joined the "Protect Our Care's" with US Rep. Kathy Castor, State Rep. Dianne Hart, and local doctors. The nationwide bus tour is fighting for lower Floridians' health costs, expand coverage, and reduce racial disparities in care.
Meanwhile, instead of encouraging Floridians to protect themselves against contracting the deadly virus, DeSantis is advising those infected to take a monoclonal antibody treatment. The Food and Drug Administration says the drug "may" prevent hospitalization or death if taken early enough.