Netflix's 'CIVIL' to Open American Black Film Festival
2 min read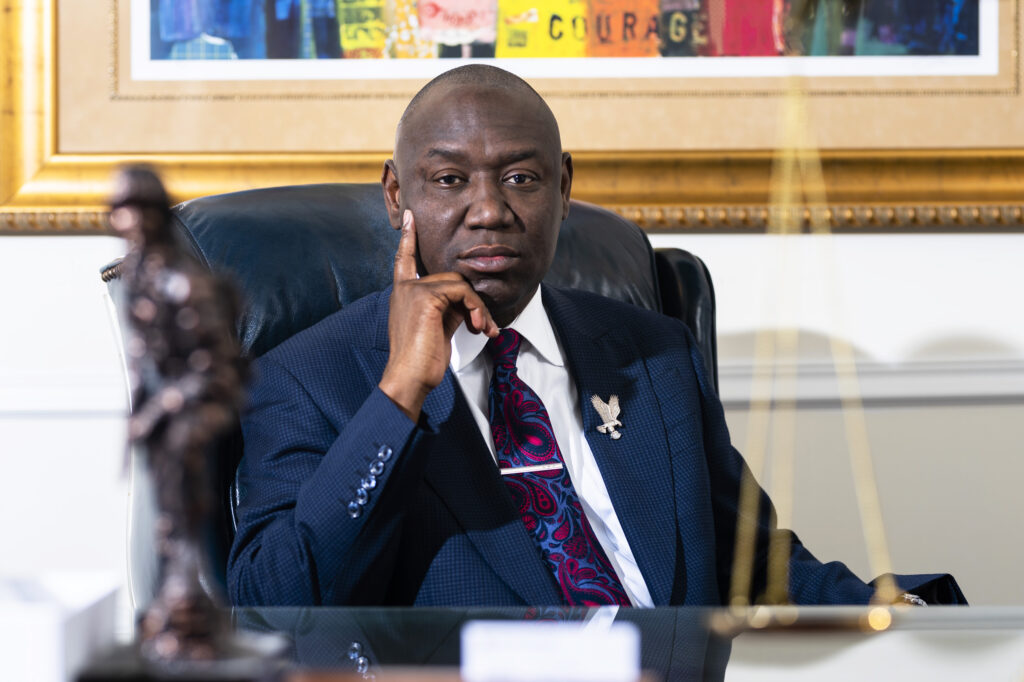 Site Manager for Chicago Editor
The 2022 American Black Film Festival (ABFF) announced its lineup of narrative and documentary features and web series. This year's festival format returns as a hybrid with live events June 15-19 in Miami, Fl., followed by virtual panels and screenings June 20-30 on the festival's custom-built online platform ABFF PLAY (https://abffplay.com/).
The Features program includes Narrative competitions (U.S. and international), World Premieres, and first-time directors representing a diverse group of independent filmmakers from around the globe. The lineup offers a mixture of thought-provoking, entertaining and authentic stories that uplift and highlight Black culture.
The festival opens with the documentary "CIVIL," an intimate vérité look at the life of maverick civil rights attorney Ben Crump. Considered a trailblazer of his field, "CIVIL" gives viewers an inside look at Crump's mission to raise the value of Black life. As the civil lawyer for the families of George Floyd, Breonna Taylor, Black farmers, and banking while Black victims, Crump challenges America to come to terms with what it owes his clients. The film is directed and produced by award-winning filmmaker Nadia Hallgren (Becoming, After Maria, The Show). Produced by Kenya Barris, Roger Ross Williams and Lauren Cioffi. The Netflix release of "CIVIL" will premiere on Juneteenth (June 19) this year.
"We are thrilled to open the festival with "CIVIL," a timely documentary bringing light to issues of social justice and equity in America," said Nicole Friday, festival producer and president of ABFF Ventures LLC. "We've curated an entertaining and thought-provoking lineup of features, documentaries and web series and I am so excited to share our content with a live audience again."
Universally considered the premiere festival for Black storytellers and storytelling, ABFF presents a wide range of independent films, studio and network previews, a series of talk events, master classes, live entertainment and more. The festival continues to spotlight talent both in front of and behind the camera and provide a platform for emerging artists to tell their stories.
The full feature, documentary and web series lineup is listed below and here https://www.abff.com/miami/2022-screenings/narrative-features/. Finalists for the HBO Short Film Award presented by Warner Bros. Discovery and HBO will be announced at a later date. For more updates on the complete list of programming of the 2022 American Black Film Festival, in the coming week, follow us. #ABFF2022 @ABFF on Twitter, @AmericanBlackFilmFestival on Instagram, Facebook and at https://www.abff.com/miami/