University Plans To Rebury Stolen Skulls of Black People Kept For Centuries
2 min read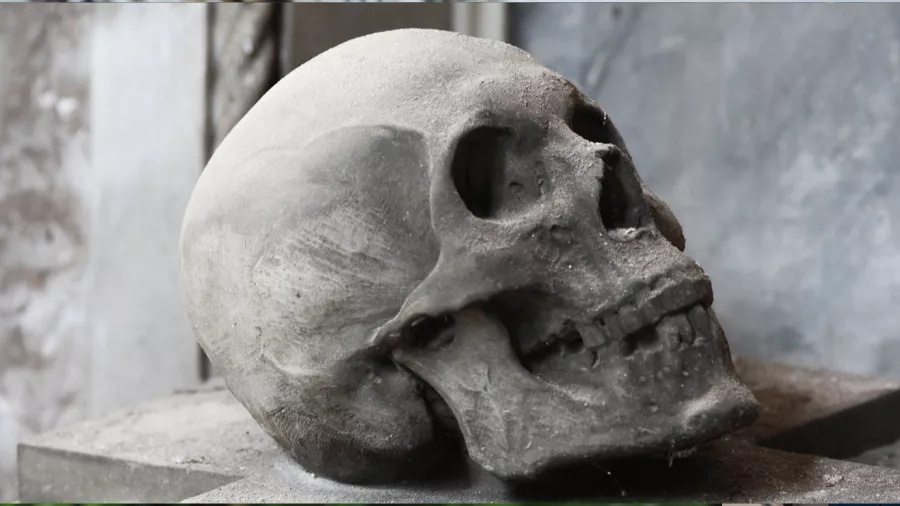 By Jovonne Ledet
The University of Pennsylvania has moved to rebury the stolen and unethically obtained skulls of Black Philadelphians that were displayed in a classroom for years.
Per CNN, hundreds of skulls from the Morton Cranial Collection were on display for nearly six years in a UPenn classroom where introductory and advanced anthropology classes were taught.
At least 13 skulls of Black people are now set to be reburied in a historic Black cemetery outside of Philadelphia, as a response to the 2020 nationwide racial reckoning sparked by George Floyd's death.
"Our goal is to do the right thing and rebury these individuals after 170 or so years and do it as respectfully and as dignified as we can," said Christopher Woods, the director of the Penn Museum, which houses the full Morton Cranial Collection.
The collection of over 1,300 skulls was named after Samuel George Morton, a 19th-century leader of the largely debunked field of craniology, which used skulls of various races to assign them inferiority to white people.
In his 1839 book "Crania Americana," Morton wrote that Black people were of the "Ethiopian race," which he described as "the lowest grade of humanity."
Woods said that the museum, as the holder of the Morton collection, has a responsibility to find a final resting place for the skulls unethically taken.
Penn Museum is awaiting approval from the Philadelphia Orphans' Court for permission to rebury the skulls in Eden Cemetery, a historic Black cemetery.
"I think it's our responsibility as stewards to do the right thing, and we should do it in consultation with the community and that's what we're trying to do," Woods said in a statement.
However, given the museum's ties to Morton, a Black Philadelphian believes they shouldn't be "leading" the burial initiative.
"I don't think an institution that has financially, culturally, and sociopolitically benefited from the violent removal of remains from the ground in the name of so-called science can be the same institution that holds the healing process," said Abdul-Aliy Muhammad, a member of the community advisory group formed by the museum to the address the fate of the skulls.
Muhammad has filed a formal objection against the burial in Philadelphia Orphans' Court.
Rev. Jesse Mapson, who is also a member of the community advisory group, said he approves of the burial in the Eden Cemetery and believes the university is headed in the right direction.
"Reconciliation does not mean to cover up your past; it means to look at it openly," Mapson told CNN. "Honestly, I think Penn has recognized its history in terms of what was done in another day and another time."