Congratulations, Mr. Rick Brunson and Team on receiving Journalist Highest Award
3 min read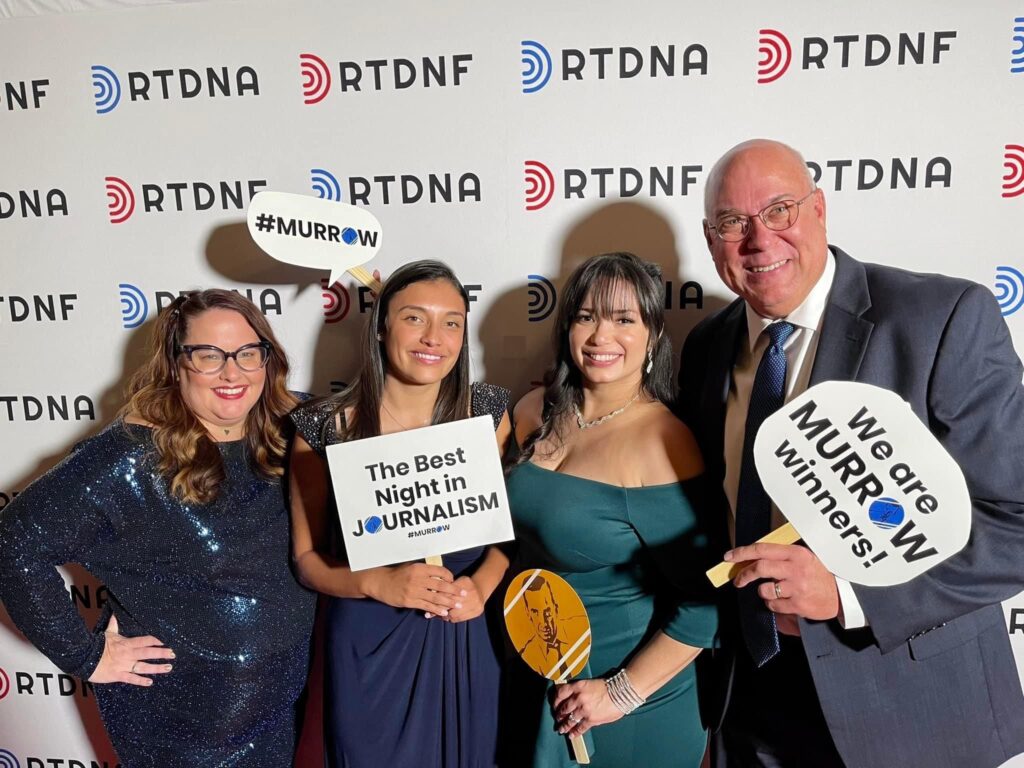 by: Sonya Mallard
The Radio Television Digital News Association today announced the national winners of the 2022 Edward R. Murrow Awards. These awards recognize more than 100 outlets for outstanding work in digital, radio and television journalism in technical and editorial categories.
"The Edward R. Murrow Awards are among the most prestigious in journalism," said RTDNA President and CEO Dan Shelley. "More than 750 Regional Murrow winners advanced to the national competition, and over the past few months, an expert panel of journalists has meticulously reviewed and deliberated over every entry. That's why I'm confident in saying today's winners represent the absolute best of the best. So let me be the first to say congratulations to our newest National Edward R. Murrow Award winners."
There were more than 5,200 entries this year. In May, RTDNA recognized winners of the Regional Murrow Awards, which automatically advanced to the national competition.
This year's winners covered a challenging year of events: the January 6 siege on the U.S. Capitol to the end of the war in Afghanistan, the continuing devastation of the COVID-19 pandemic, the climate-fueled natural disasters and so much more.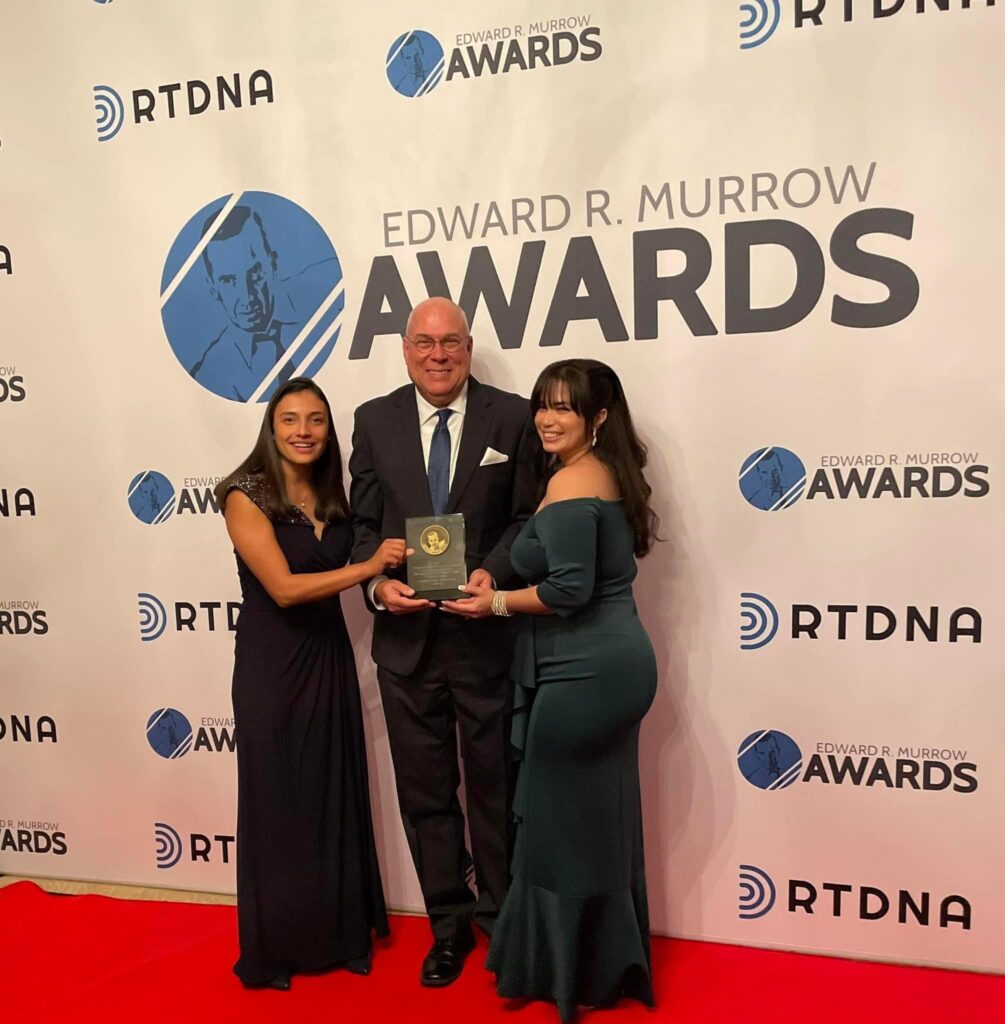 "Thank you to every journalist who played a role in the pieces that were submitted," said RTDNA Chair Allison McGinley. "Not everyone can be a Murrow Award winner, but all of you make a difference in your communities. Thank you for the work you do."
We are Proud to report that Central Florida is one of the recipients for:
Excellence in Digital Reporting
The Road to Freedom Avenue: The Legacy of Harry T. and Harriette V. Moore
WUCF
University of Central Florida
Orlando, FL
Mr. Rick Brunson stated that last night was one of his greatest, proudest moments in his career as a journalist and educator. He stood beside amazing women and they were presented with the National Edward R. Murrow Award for their work, The Road to Freedom Avenue. This is for the legacy of two of America's greatest patriots:
Harry T. & Harriette V. Moore, whose sacrifice nudged our nation closer to making its creed a reality: liberty and justice for all.
Here is a sneak peek of the Project:
At the end of Freedom Avenue in Mims, a tiny town in north Brevard County, Florida, is a place where history bespeaks of unthinkable horror and unshakable hope. Amid a quiet orange grove sits a replica of a house that was the home of schoolteachers and civil-rights activists Harry T. and Harriette V. Moore and their family. It's a replica because their original house was blown up by hate-filled terrorists while the family lay asleep in their beds on a peaceful Christmas night in 1951. It was also the Moores' wedding anniversary. Harry died that night. Harriette would die of her injuries nine days later. What did not die was their fight for justice and equality. The nation and the world were shocked by the news of a Black American couple brutally murdered in the bed of their home for only one reason: Having the audacity to insist that people of color be treated with fairness, dignity, and equality. The Moores became the first martyrs of the modern civil rights movement.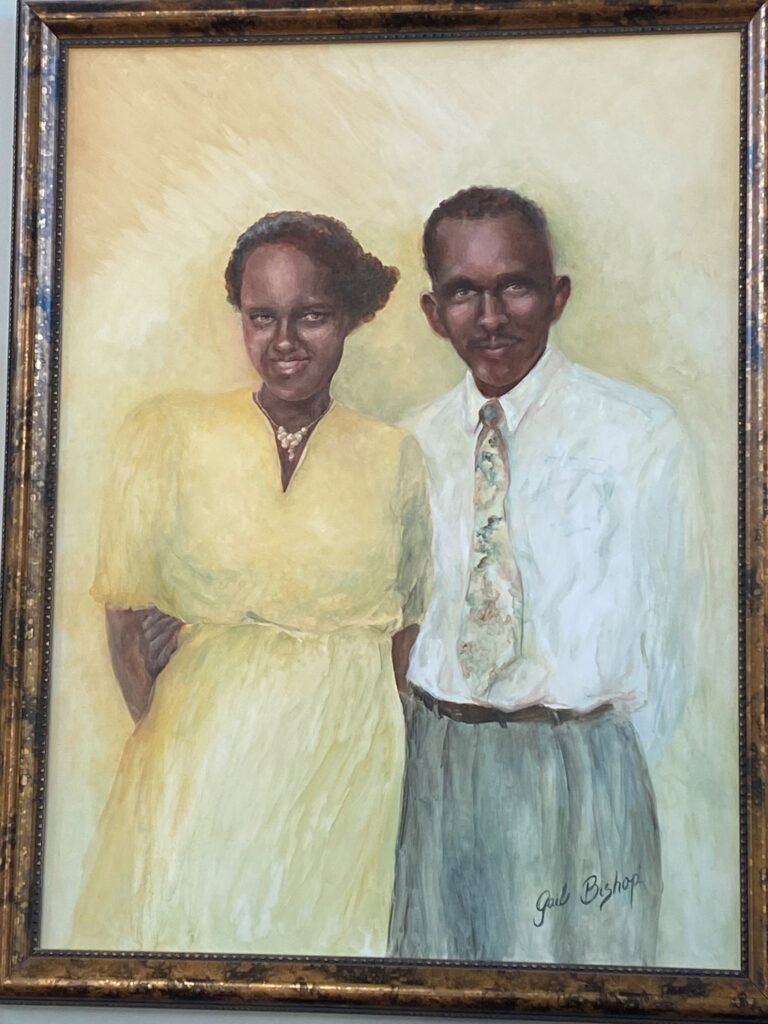 Seventy years later, as Central Floridians and the rest of the nation grapples with yet another reckoning over race, the Moores' legacy lives on and speaks to our present condition with moral force and clarity. WUCF partnered with the UCF Nicholson School of Communication and Media to explore that legacy and shine a light on its impact. Student journalists in Professor Rick Brunson's RTV 3301 Electronic Journalism I class fanned out across Brevard County to interview people impacted by the Moores and their legacy. Each of these stories shares a piece of that legacy through the voices of those who are keeping it alive.
–Julianne Amaya,Executive Producer of The Moore Project
For more information about the project, please go to:
The Road to Freedom Avenue: The Legacy of Harry T and Harriette V. Moore
Visit: www.harryharriettemoore.org