Black couple settles discrimination lawsuit over low home appraisal
2 min read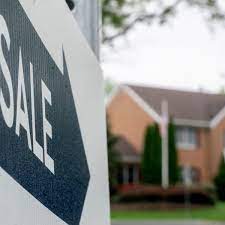 By: CBSNews
A Black couple settled a federal housing discrimination lawsuit with a White licensed real estate appraiser, who they accused of giving their home a low appraisal because they are Black, Fair Housing Advocates of Northern California announced Monday.
Marin City, California, homeowners Paul Austin and Tenisha Tate-Austin sued the appraiser, claiming she used unsuitable, racially biased comparable home sales or "comps" in determining their home's worth.
The agreement included an undisclosed monetary amount. The licensed real estate appraiser, who doesn't have to admit any liability in the case, is mandated to attend training sessions on segregation and agree to not discriminate in the future, FHANC said in a press statement.
When mortgage rates were low in early 2020, the couple jumped at the chance to refinance their home. They had already refinanced in 2019 to take advantage of the home's higher value and generated more cash for additional improvements, "CBS Mornings" reported at the time.
In 2019, the home was appraised at over $1.4 million, but one year later, they said it was appraised at just $995,000. The couple suspected something was wrong.
"I mean, it's the financial impact, but it's the emotional impact," Tate-Austin told "CBS Mornings" in 2021. "It's the feeling every day like, the tax of being African-American in this country, like you don't know, it's a coin toss. You're not for sure what's going to happen."
The couple decided to get another appraisal. This time, they asked a White friend of theirs to pretend to be Tate-Austin, and the couple removed their family photos and any African-themed art, FHANC said.
A different appraiser then assessed the home's value at nearly $1.5 million dollars.
"Having to erase our identity to get a better appraisal was a wrenching experience," Tate-Austin said in a statement following the settlement. "We know of other Black families who either couldn't get a loan because of a discriminatory appraisal and therefore either lost the opportunity to buy or sell a home, or they had to sell their home because they had an unaffordable loan."
"We hope by bringing attention to our case and this lawsuit settlement, we can help change the way the appraisal industry operates, and we can start to see a different trend," Tate-Austin added.
"We're glad that we can put this lawsuit behind us," Austin said. "Having to experience everything that came with receiving the lowballed appraisal was overwhelming. Being able to tell our story and knowing we had legal recourse helped. We want others to know that if you experience discrimination, you can go to your local fair housing agency so they can investigate your case and help you if you want to file a complaint."
About Author